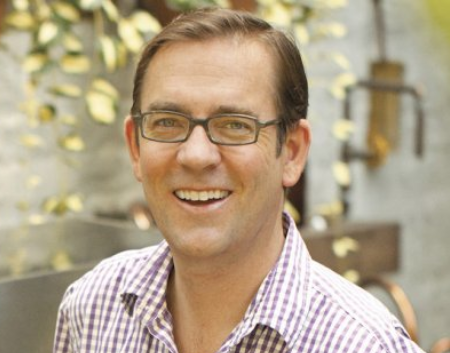 Television personality (and Chopped host) Ted Allen and chef, artist and author Maxime Bilet are teaming up with The Culinary Trust to host a feast celebrating the future of food. The multi-sensory dining experience – held tonight, Wednesday, December 4, in New York City – is the kickoff fundraiser for the Trust, which is the philanthropic foundation of the International Association of Culinary Professionals.
The evening will bring together guest chefs and culinary students to demonstrate the transformative power of food in the future of science, education and how we relate to each other in the world. The highly interactive event will feature several food installations showcasing the chefs' recipes and stories, a modernist cocktail creation, passed hors d'oeuvres and beverages.
The party's guest chefs include Allen, Elizabeth Falkner (Corvo Bianco), Dan Felder (Momofuku Culinary Lab) and Jehangir Mehta (Graffiti). For more information and to purchase tickets, visit the Association's website.
A Feast To Celebrate The Future Of Food
Wednesday, December 4 (6:30 – 9 p.m.)
The Studio at International Culinary Center
28 Crosby Street, 5th Floor, New York