Trend Spotting: Coffee Maker Cooking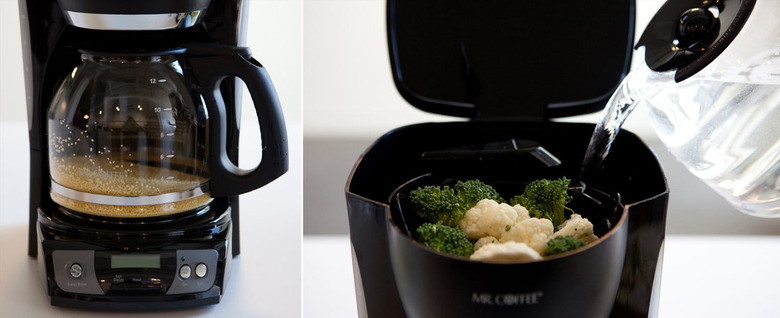 We once brought you a story about a guy who can fry an egg on a piece of paper. It was an act of culinary strength and science that blew our minds. This morning our minds have been blown once again by the emerging trend of coffee maker cooking. As in, preparing an entire meal using your standard plug-in drip coffee machine.
The NPR Salt Blog has given the trend a deep investigation, offering one conclusion as to why it is growing in popularity: the military. Apparently coffee makers are the only appliances approved for their rooms, so industrious servicemen and women have started creating hack-tastic recipes. The editors at NPR road-tested a salmon and couscous recipe that doesn't look half-bad. And here's an editor at CHOW demoing how to make breakfast with a coffeemaker, including oatmeal and poached eggs. They throw in a recipe for grilled cheese, too.