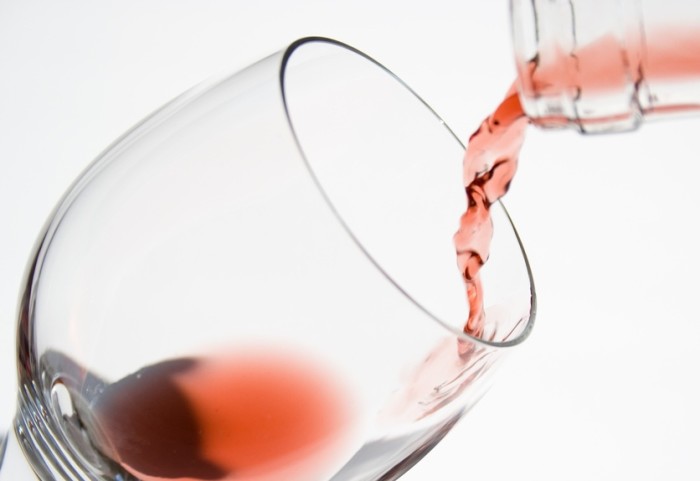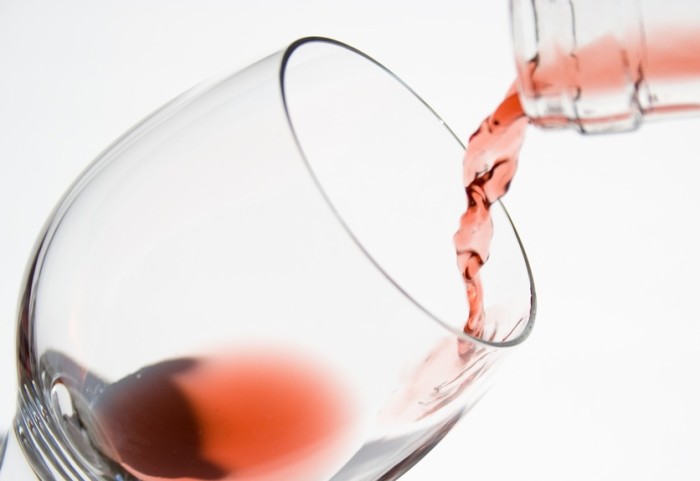 The concept of aperitif, or "aperitivo," as the Italians call it (or even Spain's tapas tradition), is nothing new: In European cultures where dinner happens later, it's common to gather with friends for drinks and snacks beforehand. But my recent trip to France's Loire Valley—a region of fairy tale villages, cinematic castles, and sublime wine and gastronomy, spread along the Loire River in the center of the country—provided particular inspiration for this meal-that's-not-quite-a-meal.
The Loire's classic aperitif wine is Rosé d'Anjou, typically a vibrant, raspberry-hued tipple with a fresh strawberry nose and taste. Its off-dry quality — ample acidity balanced by just a hint of sweetness — makes it very easy to pair with food. Locals particularly like to pour it along with a spread of the region's charcuterie and cheeses (there's a French saying that roughly goes: "If you don't know what to pair a wine with, grab whatever's produced nearby."). The area's other rosés — the slightly sweeter Cabernet d'Anjou, and another sibling, Rosé de Loire — will be just as welcome at your apéritif (or even dessert) table.
On a recent visit to Domaine Pierre Chauvin, a certified organic winery in the adorable village of Rablay sur Layon, Mireille Vigneron (who is married to winemaker Paul-Eric Chauvin) prepared a typical apéritif spread. To drink, we began with the winery's 2012 Rosé de Madame, an AOC Rosé d'Anjou that's an equal blend of Gamay and the local grape Grolleau Noir: fragrant with ripe red berry aromas yet remarkably crisp on the palate. Next came L'Elegante (a Cabernet d'Anjou made with 100 percent Cabernet Franc grapes), with a bit more residual sugar and a mild white pepper finish.
Vigneron had selected several cheeses: two goudas, one with a four-spice blend and another with nettles, and an AOC fromage from nearby Anjou called Entrammes. She'd also picked up some of the meaty chunks of pork belly confit known as rillauds — another Anjou specialty — and an insanely delicious terrine of boudin noir (first ingredient: sang de porc, i.e. pig's blood). Of course, several loaves of crusty bread accompanied this feast, along with a bowl of tomatoes, a standard addition. Since apéritif commonly segues into a casual repast (particularly on, say, a weekend afternoon), Mireille's cabbage and apple salad with golden raisins appeared next, followed by a roasted local chicken served room temperature, in case anyone had a stomach corner left unstuffed.
Of all the meals I ate during a week in the Loire — including dinners at several Michelin-starred affairs — this simple spread was one of my favorites. These rosés have an everyday appeal and affordable price that makes them perfect for casual meals, and it's hard to beat top-quality charcuterie and cheese. The art of the apéritif, Loire Valley-style, is a tradition I hope to re-create for friends at home.
While Pierre Chauvin wines are currently not available in the U.S., you can visit the winery with advance notice if you happen to be in the Loire: info here. For those stuck Stateside, Snooth.com has a good selection of Rosés d'Anjou. For cheese and charcuterie, New York-based Murray's Cheese has a fine selection and ships nationwide. (Murray's also has outposts in select Kroger, QFC, and other grocery stores around the country.)
---
This post is presented by the Loire Valley Wine Bureau, www.loirevalleywine.com. Visit us online or on Facebook.