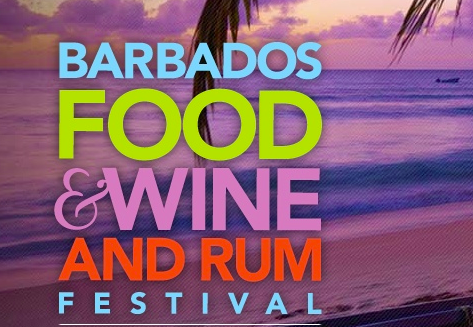 No matter whether you find yourself amid the rolling hills of California's wine country, a movie theater in Chicago or a beach in Barbados, we've found the perfect events for you to exercise your palate and tantalize your taste buds. Take a walk on the wild side with foraging masters at Flavor! Napa Valley or chow down in front of the big screen at the Chicago Food Film Festival. Brush up on your rum knowledge at the Barbados Food & Wine and Rum Festival while you're working on your tan. But don't just sit there, go do something fun!
Music To Your Mouth
Bluffton, SC
Through Nov. 24
The Music To Your Mouth festival is all about celebrating the tastes of South Carolina lowcountry and the "culinary rockstars that wow your taste buds." The festival brings the state's best and brightest chefs, vintners, brewers and artisans together for six days of events. On the "Smoke & Barrel Cruise" hosted by distiller Julian Van Winkle (yup, of those Van Winkles) and ham-curer Allan Benton, guests can take in the views on a two-hour tour of the May River while noshing on bacon and sippin' on some Pappy. More events include the "Hair of the Dog 5K" where guests are rewarded with Bloody Marys at the finish line, an oyster roast complete with live music and cocktails, and then, finally, the weekend wraps up with a "Biscuits and Blues" brunch so guests can fuel up before hitting the road.
Flavor! Napa Valley
Napa Valley, CA
Through Nov. 24
The third annual Flavor! Napa Valley festival will offer guests everything one could wish for from a wine country food festival, with an added feel-good emphasis on sustainability that will make the wine go down extra smooth. Events include the "Terrior-to-Table: Farm, Cellar and Kitchen Experiences," where winemaker Danielle Cyrot will lead guests through CADE Estate Winery's cellar while answering questions about about sustainable wine production. At "Wild in Napa Valley: a Hands-On Workshop in Preserving Foraged Foods," huntress Connie Green and chef Sarah Scott, authors of The Wild Table: Seasonal Foraged Food and Recipes, will teach guests how to make rustic homemade treats like preserved elderberry shrub and pickled chanterelles while enjoying wines from Michael Mondavi Family Estate.
Chicago Food Film Festival
Chicago, IL
Through Nov. 23
Brooklyn's own Food Film Festival made its annual debut in New York City in October, and now it's moving to the Windy City. The weekend's films are categorized by theme such as "Farm to Film-to-Table" and "The Food Porn Party," which will features films ranging from Fondue to Beer Braised Ox Cheek to Three Ways.
Barbados Food & Wine And Rum Festival
Barbados
Nov. 22-25
If you find yourself on the island of Barbados, a) lucky you and b) you'd better check out what the Food & Wine And Rum Festival has on tap. The weekend is packed with cooking demos (led by Anne Burrell, Mark McEwan and Marcus Samuelsson), wine seminars and many a cocktail party featuring numerous varieties of the island's famous rum. Guest will even get the chance to meet Mount Gay Rum Ambassador Chesterfield Brown while sipping the brand's most exotic blends.
Upcoming:
Wine Country Thanksgiving
Willamette Valley, OR
Nov. 29-Dec. 1
There's a lot to be thankful for this weekend in the scenic Willamette Valley. The Valley is Oregon's leading wine region and is globally celebrated for its premier pinot noir production. In celebration of Thanksgiving, more than 160 wineries will join together to offer unique tastings, food pairings, music and holiday discounts. Wineries include A Blooming Hill Vineyard & Winery, which will offer guests Caramel Sea Salt Chocolate with Port and Anam Cara Cellars, which will serve up special Reserve Pinots and Chardonnays with local cheese and fresh-baked holiday cookies.
Holiday Ale Festival
Portland, OR
Dec. 4-8
Just when the weather threatens to be too nippy for an outdoor food fest, the food haven of Portland responds with a cozy events replete with gas heaters and plenty of quality ales to keep guests warm and satisfied. The festival provides three varieties of beers: Standard Releas, Limited Release and Sunday Brunch Beers. Note: the Belgian Sunday Brunch Beers pairs excellently with homemade waffles, which guests will be greeted with upon check-in. As the event approaches lunchtime, guests will nosh on local award-winning cheeses from Willamette Valley Cheese Co., a selection of cured artisan salamis, and mini chausson aux pommes — that is French applesauce turnovers. Sounds like the perfect menu to keep your belly full and the rest of you warm.
Celebrity Chef Tour
Columbus, OH
Dec. 5
Since 2004, the Celebrity Chef Tour has brought the experience of dining at New York City's renowned James Beard House to different cities around the country. The Columbus event, hosted at the Gallerie Bar & Bistro of Hilton Downtown Columbus will celebrate the city's rich agriculture and culinary craftsmanship with a night of celebrity chef-worthy dishes, extensive wine and spirits offerings and local artwork. Celebrity chefs include Jonathan Sawyer, Drew Sayes, Josh Dalton, Daniel Wright, Matt Danko, Trevett Hooper, and host Bill Glover. With a wine list curated by Master Sommelier Matt Citriglia, guests can be assured a delicious and relaxing evening.