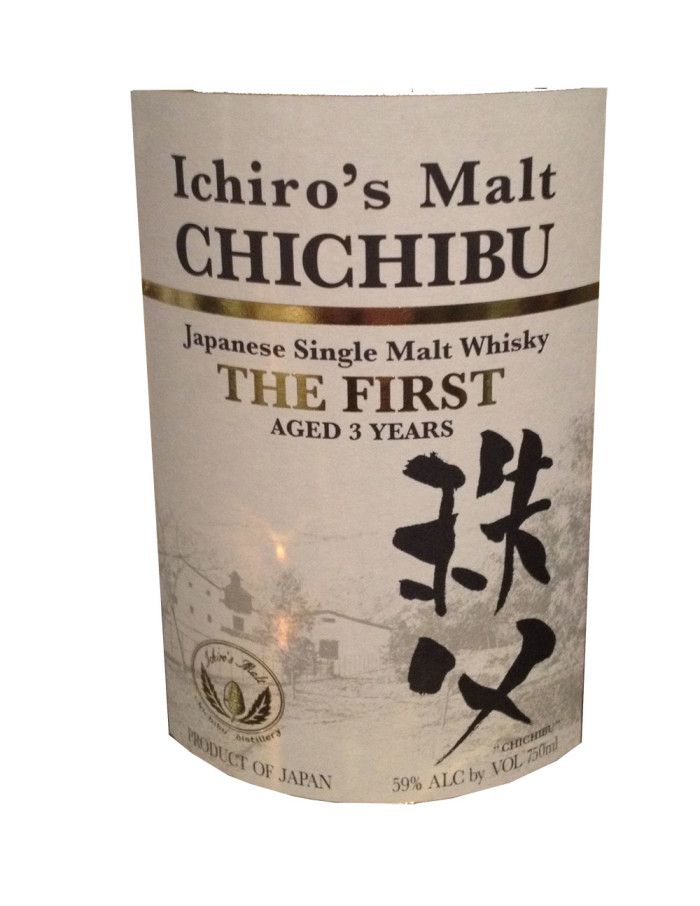 Japanese whisky always seemed to take a backseat to other whiskies, but no more. Japanese whiskies in general and Chichibu Malts in particular are now ranked among the best in the world.
Having captured numerous prizes at spirit competitions during the last decade, including, in a wake-up call to Scottish distillers, "Best Single Malt" at the World Whisky Awards in 2012 (for a 25-year-old Yamazaki), Japanese whisky now has its sights set on the American market.
Japanese distillers have created balanced, smooth, and elegant whiskies by combining Scottish distillation tradition with Japanese craft. Their whiskies have become increasingly better and more nuanced and complex. The distillers create different flavor profiles by varying yeasts, levels of peat, distillation processes and perhaps most importantly, they use several types and sizes of casks, including the mizunara (Japanese oak) casks, which impart an incense, sandalwood note. Then too, they have become very good distillers, and Ichiro Akuto of Chichibu Distillery is one of the best.
When I attended a tasting of five Chichibu Malts at the Brandy Library in New York City, I had expected some good whisky with promise, because all of the bottlings were young. However, I was quite frankly stunned with the quality and depth of these youngsters.
Chichibu The First, due for release in December, is bottled at 59% ABV at three years and has been aged in seven bourbon barrels and one mizunara Japanese oak cask. The nose has aromas of bubbling brown sugar, yellow coconut cake with sweet vanilla, subtle and softly rounded. On the palate, it has a creamy mouthfeel with flavors of coconut, pecans and a hint of German chocolate cake. The Japanese oak contributes a spicy note of white pepper, cedar and pine forests. The finish is warm and lingering and the whisky has balance and depth. It carries a steep price tag at $240, but only 2,040 bottles are available at Astor Wine and Spirits, Zachys or Park Avenue Liquor Shop. If the price prevents you from trying Ichiro's Malts, you can always find a taste at a whisky bar.
Both the Chichibu, Peated at 53.5% ABV and Chichibu, On the Way at 58.5% will be available in the next year. The Peated expression at three years has a smoky nose with traces of citrus, perhaps some lemon peel. The palate was surprisingly creamy balanced with a dry note; more citrus notes appear, although stronger, with flavors of emerging orchard fruits — pear and quince. The finish is warm with more smoke.
Chichibu, On the Way, bottled at 58.5% combines whiskies from 2008, aged in mizunara, with whiskies distilled in 2009 and 2010, aged in bourbon barrels. Clearly, the addition of the five year old whisky changes the flavor profile found in the other three year olds. The color begins to deepen and the nose is more pungent with traces of wood; sandalwood emerges more distinctly with cognac notes. Once again, the vanilla butter cream and coconut aromas appear but are offset with hints of tropical fruits. It has a more robust body and more spice — hot chilies this time but balanced with powdered sugar, bananas and papaya.
The flavors came off nicely at cask strength, and a touch of water served to quiet any pungency and allowed some of the evolving complexity to emerge. I was very pleasantly surprised by the quality and complexity of these young Chichibu malts and even more surprised that Akuto is not using small casks to speed the maturation. This speaks to the quality of the new-make spirit and the skill of Akuto as a distiller.