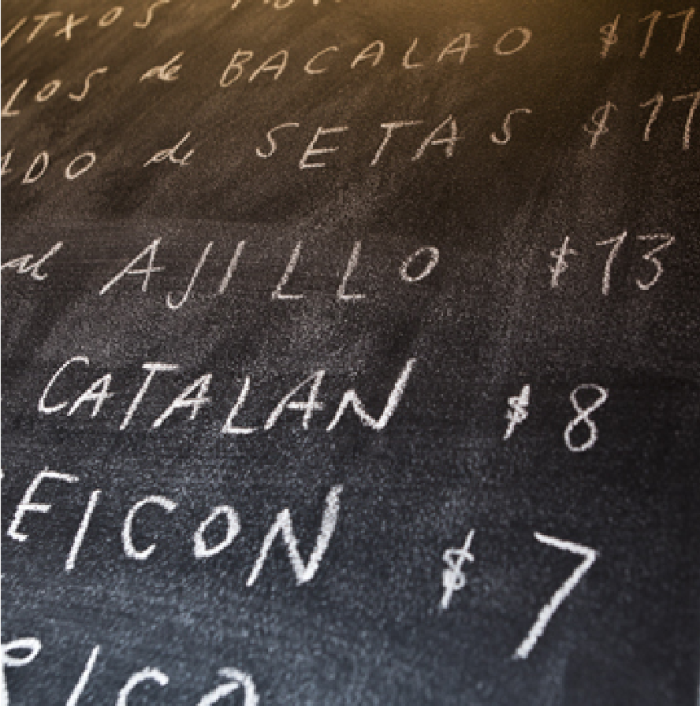 Food Republic is debuting a new column titled "Would You Like to Hear About Our Specials?" Every Wednesday, we'll highlight the nightly special dishes offered at popular restaurants from around the country.
In our inaugural feature, we take a look at tonight's specials from a few New York City hotspots.
BOQUERIA
Sopa de Boniato
Sweet potato soup, apple, hazelnut oil.
Coca de Cochinillo
Grilled flatbread, pulled suckling pig, roasted pear, fennel caramelized onions, tetilla cheese.
151 Spring Street & 53 West 19th Street, boquerianyc.com
SORELLA
Lasagna for Two
Braised rabbit, prosciutto cotto, béchamel, Taggiasca olives, balsamic.
95 Allen Street, sorellanyc.com
THE SMITH
Fried Chicken
Brined for three days, drizzled with black pepper honey, served on a potato waffle.
55 Third Avenue & 956 Second Avenue & 1900 Broadway, thesmithnyc.com
THE HARRISON
Ox Tail French Onion Soup
Tender ox tail chunks, root vegetables, melted cheese, croutons.
355 Greenwich Street, theharrison.com
MORIMOTO NYC
Keiji Salmon
Infant salmon that possesses 30% higher fat content than normal salmon.
Jo-Lo Hokkaido Uni
The highest quality of sea urchin available from the Japanese island.
88 West 10th Street, morimotonyc.com
More NYC restaurant news on Food Republic: