Are We Entering The Era Of The McChemex? McDonald's Ups Its Coffee Game.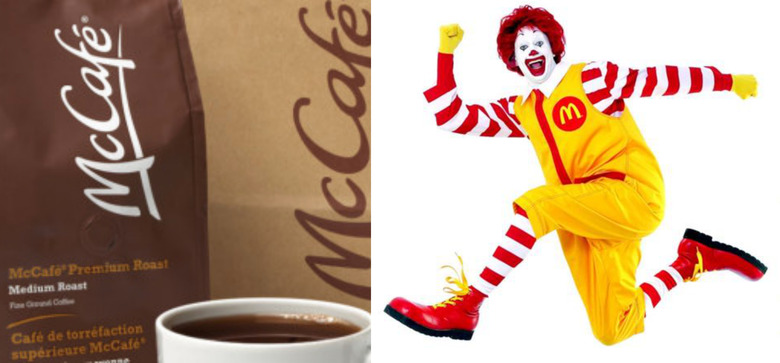 Tough times might be ahead for Folgers. Long a dominant force in the grocery store coffee business — that is, the more budget-friendly cans we all grew up on and the stuff we still drink when home for the holidays — the company has found stiff competition from a segment of restaurant-branded products like Starbucks and Dunkin' Donuts. And the competition just got a little bit stiffer with the announcement that McDonald's will soon be entering the grocery aisle.
The ground coffee business totals some $4 billion in sales annually in the United States, with Folgers (owned by food conglomerate J.M. Smucker Co.) responsible for around 30% of sales. But according to an Ad Age story, Starbucks-branded coffee is on fire — with nearly a 9% increase in sales, year over year. This impressive stat likely made the team in Ronald's executive suite think a little bit.
According to the story, a range of products — aligned with the popular McCafé brand — are heading to stores in early 2014.
McDonald's grocery plans include selling ground and whole-bean bagged coffee, plus single-serving packages in partnership with Kraft, which has offered few specifics other than suggesting the brand will be positioned above Maxwell House but below its premium Gevalia.
This initiative also offers yet another example of how coffee — the beans, brewing techniques, the cupping culture — is becoming more and more important in our lives. Does it mean we're entering into an era of the McChemex? Probably not. Most Americans still want their coffee fast and hot. But it's interesting how we're not debating about the best part of waking up.
---
Read more about coffee culture on Food Republic: