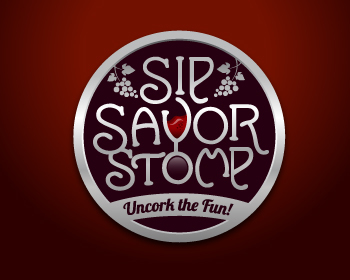 There's nothing wrong with nursing a cheap bottle of red on your living room couch, but this week is all about classy wine sipping in exotic locales. Savor a glass in Denver alongside a star-chef prepared baby octopus agrodolce, or taste the best of California varietals while hiking in Big Sur.
If you're not the type to purse lips and sit back quietly, you can rock out to live music while tasting at "Sip, Savor, Stomp" in Royal Oak, Michigan. And if you're that particular breed of foodie awed by culinary superstars, you might want to check out the lineup at NY Taste, featuring Dominque Ansel, Dale Talde and Masaharu Morimoto. They'll be wine there too, don't worry.
Denver International Wine Festival
Denver, CO
Nov. 6-10
The 9th annual Denver International Wine Festival kicks off with a special Vintner's Dinner. On the menu: baby octopus agrodolce, beurre rouge, Sicilian chili and charred bread. That's all after artisanal cheese and charcuterie and before the harvest apple and olive oil tart, all paired with Perducci Winery's finest bottles. The festival continues with a food and wine pairing competition, a grand tasting of international wines and educational seminars that will teach guests how to differentiate between champagne styles and what foods to pair with Belgian beers. The weekend ends with a Julia Child champagne tribute luncheon and auction.
Big Sur Food & Wine Festival
Big Sur, CA
Nov. 7-10
What good is a stunning view without an equally stunning bottle of wine to help you appreciate it? The Big Sur Food & Wine Festival celebrates the beauty of the environment and the bounty of ingredients it has produced. Friday afternoon's "Hiking with Stemware Rancho Rico" event pairs nature with dishes from chef Jason Barlestrieri of Cantinetta Lucca and wine from Crocker & Starr and Chappellet Vineyard. The weekend continues with events such as a "Pinot Walkabout" and a "Wine and Swine" dinner featuring a plethora of porcine preparations served with a variety of world-class vinos.
Sip, Savor, Stomp
Royal Oak, MI
Nov. 9
Each year, Real Detroit Weekly hosts an evening of wine-tasting at a different venue to benefit a different Detroit-based charity. The 2013 event will be held at the Royal Oak farmers market and proceeds will benefit AIDS Walk Detroit. The event offers both a VIP Tasting of higher-end wines and a Grand Tasting featuring over 100 wines from around the globe. And because no tasting is complete without a soundtrack, the event will feature live music from Ben Sharkey. If you're worried about sipping, savoring and stomping on an empty stomach, never fear. Bread, cheese, chocolate, coffee and various wine-inspired cuisine will be served throughout the event.
NY Taste
New York, NY
Nov. 11
When forty of the city's best chefs and mixologists get together, it could result in complete kitchen chaos or a mind-blowing-ly fresh culinary collaboration. At NY Taste, it's always the latter. This year's 15th annual NY Taste festival, held at Manhattan's historic Waterfront building, will bring the most talented minds and palates together to whip up a menu curated by culinary editor Gillian Duffy. Chef superstars include pastry chef Dominique Ansel, Emma Bengtsson of Aquavit, former Top Chef contestant Dale Talde, and Iron Chef's Masaharu Morimoto. We'll be there, will you?
Savannah Food & Wine Festival
Savannah, GA
Nov. 11-17
The Savannah Food & Wine festival celebrates Southern hospitality, and the event-packed six-day itinerary will make guests feel right at home. The festival kicks off with a farm to table wine dinner featuring chef Elizabeth Terry and master sommelier Robert Jones, and continues with cooking classes, movie screenings, grand tastings and silent auctions. Explore the city's charm with a River Street Wine Stroll featuring wines, spirits, Stella Artois beer and small bites, and a Riverboat Wine & Dinner Cruise with a menu from Food Network's Anthony Lamas and Vintner Joy Sterling of Iron Horse Vineyards.
Upcoming:
Worlds of Flavor
Napa Valley, CA
Nov. 14-16
The Culinary Institute of America's Worlds of Flavor International Conference and Festival connects 700 chefs, restaurant owners, beverage producers and distributors and foodservice managers from around the world. Attendees will participate in conferences, tastings, communal dinners and seminars such as "Reinventing Dim Sum," "The Ocean's Pantry" and "Advanced Fermentation Techniques." It's not all learning and no fun — guests can taste the food (some of which is from three-star Michelin restuarants) after watching its preparation.
Austin Chocolate Festival
Austin, TX
Nov. 16-17
The 6th Annual Austin Chocolate Festival will bring together chocolatiers and chocolate artisans from bakeries, restaurants and catering companies across the state to compete in a series of competitions. Contests include "Best Mole," "Best Truffle" and "Most Creative Dessert," and lucky for guests, the experts will be giving out samples of their creations along the way. The chocolate isn't the only sweet thing about the festival: the events also helps raise money and awareness for multiple sclerosis and breast cancer.
Music To Your Mouth
Bluffton, SC
Nov. 19-24
The Music To Your Mouth festival is all about celebrating the tastes of South Carolina lowcountry and the "culinary rockstars that wow your taste-buds." The festival brings the state's best and brightest chefs, vintners, brewers and artisans together to lead six days of appetizing events. On the "Smoke & Barrel Cruise" hosted by distiller Julian Van Winkle and ham-curer Allan Benton, guests can take in the views on a two-hour tour of the May River while noshing on bacon and "sippin' on some Pappy." More events include the "Hair of the Dog 5K "where guests are rewarded with Bloody Marys at the finish line, an oyster roast complete with live music and cocktails, and then, finally, the weekend wraps up with a "Biscuit and Blues" brunch so guests can fuel up before hitting the road.