Buy Your NYC Ramen Map Today!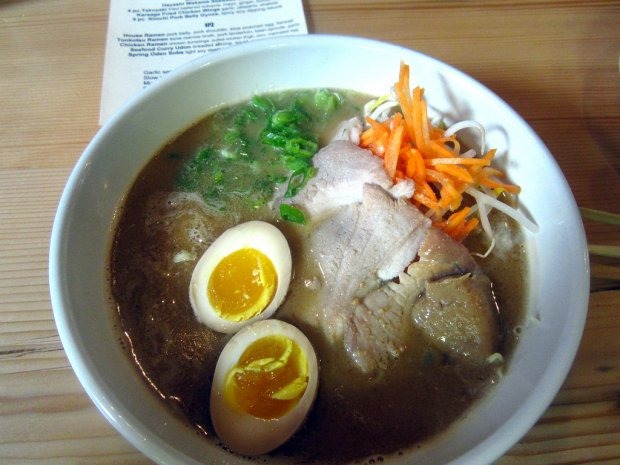 Ramen is certainly having a New York City moment. Ivan Orkin's upcoming restaurant is undoubtedly one of the city's most anticipated openings and the ramen burger....well, yeah, you know all about the ramen burger by now. Don't you wish you could hold the key of knowledge to all of New York's best slurp shops? We've got you covered.
Brooklyn's All You Can Eat Press has just released their official guide to New York's top ramen. Available as the third publication in an ongoing series (the other two are a doughnut map and a burger map), the ramen map features 33 of the city's "most interesting and delicious noodle shops, plus a special glossary and regional map of ramen in Japan."
The two-sided, color map (it even includes a magnet for your fridge) is available for purchase for only $8 through All You Can Eat Press's website.
Read more about ramen on Food Republic: