Weekend Drinking Assignment: Celebrate Learn To Homebrew Day!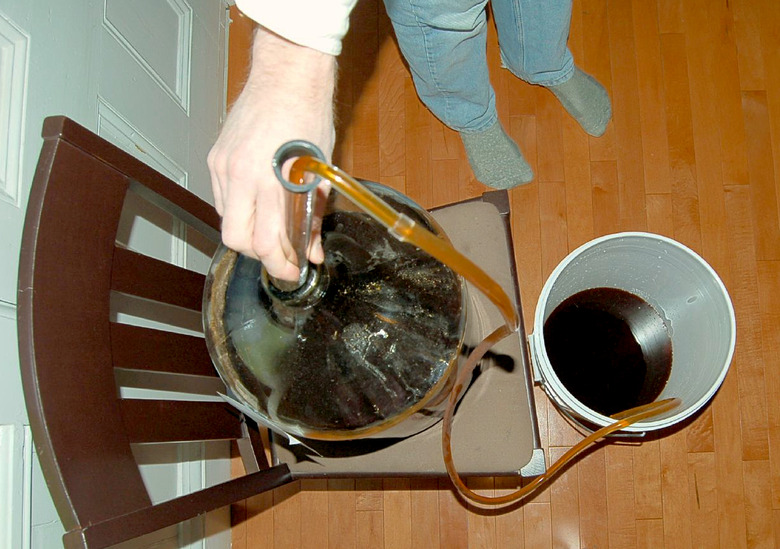 So you're crazy about beer, you spend time tracking down rare bottles and maybe you've visited some breweries. If you're like me and you've been thinking about taking your passion to the next level, there's a logical next step: become a homebrewer! Brewery tours especially can be a great source of inspiration, and there's no better time to do it than Learn to Homebrew Day, this Saturday, November 2.
Learn to Homebrew Day was started in 1999 by the American Homebrew Association (AHA) to promote homebrewing education in America. While creating some of the complex brews on today's market is no easy task, the basics of homebrewing are actually unintimidating. Get startup homebrewing equipment, a recipe and ingredients (hops, yeast, malts, sugars) from a homebrew store for about $100. If you need help locating one, there's a great list on the AHA website. If you don't have a local store, there are plenty of sources online to order a startup kit and ingredients. Basically, no excuses!
If homebrewing seems like a cool idea but you don't want to have containters of beer sitting around the house while the magic of fermentation takes its time (and it does), there are homebrew classes offered all around the U.S. and if you're in the New York area, Bitter and Esters in Brooklyn's Prospect Heights has a top-notch facility and instructors — definitely worth checking out!
More Weekend Drinking Assignment on Food Republic: