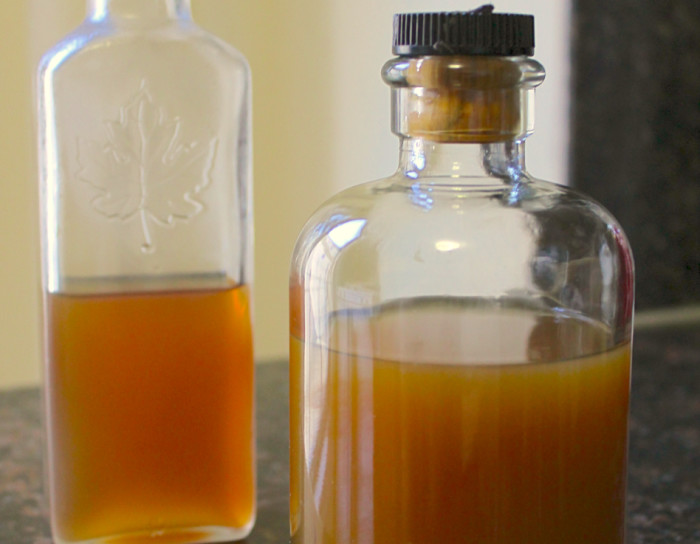 Halloween is here, Thanksgiving is on the horizon and the pumpkin onslaught is in full swing. Starbucks has released this year's ration of pumpkin latte mix, and grocery stores are full of pumpkin pies and pumpkin breads, pumpkin cookies and pumpkin candy. There are pumpkin wines and pumpkin sauces and more pumpkin beers and pumpkin ciders than any home needs or any liver can tolerate.
Given the splendid profusion of gourdy goodness, it's hard to credibly say that there's anything missing from the pumpkin panorama. And yet, for those of us who are more inclined toward distilled alcohol than beer, toward savory than sweet, there's definitely something lacking. To be fair, pumpkin liqueur enthusiasts aren't totally bereft: starting in October, many liquor stores begin offering a small selection of pumpkin liqueurs. But, even the gaily-bedecked bottles of Hiram Walker Pumpkin Spice and Bols Pumpkin Smash don't quite ease the ache. Loaded with sugar, top-heavy with spice, they offer a lot of sweetness, but only the barest hint of pumpkin flavor.
It's not that mass-marketed pumpkin liqueurs are bad, exactly. Most of them are tasty and toasty, loaded with an intense bomb of spice and a nice liquor kick. The trouble is, much like the classic Ritz cracker mock apple pie, the heavy punch of cinnamon, ginger and sugar pretty much overshadows anything else. While there may be pumpkin in these liqueurs, it's hard to tell for sure. Or, to borrow from Jules' comment in Pulp Fiction, sewer rat probably will taste like pumpkin pie, as long as you dose it with a couple of shots of Pennsylvania Dutch pumpkin cream liqueur.
If you're looking for some real pumpkin flavor, try this recipe for homemade pumpkin liqueur. It's quick and easy to make. What's more, unlike most infusions, it's ready almost immediately, although it responds well to a couple of days in the refrigerator. Mix up a batch for your next holiday party! Here's what you'll need:
¾ cup water
¾ cup brown sugar
4 whole cloves
10 allspice, crushed
1 tablespoon ground nutmeg
1 teaspoon dried ginger
Peel of one lemon
6 tablespoons pumpkin
1 ½ cups vodka
Click on any photo to launch a slideshow.