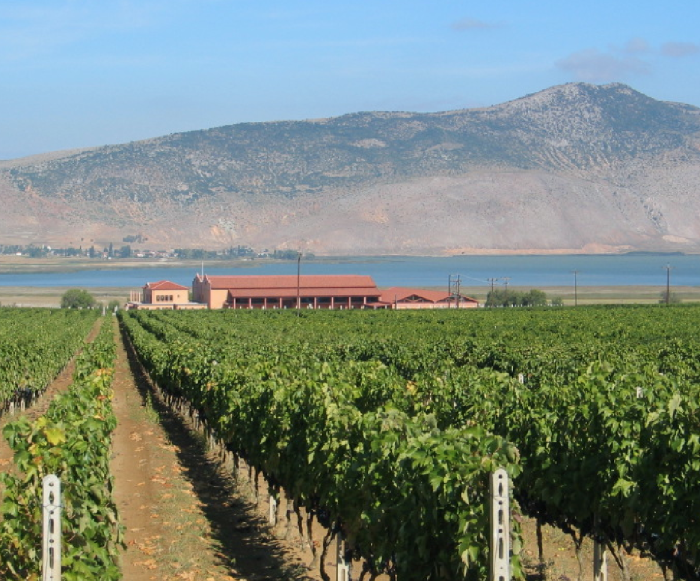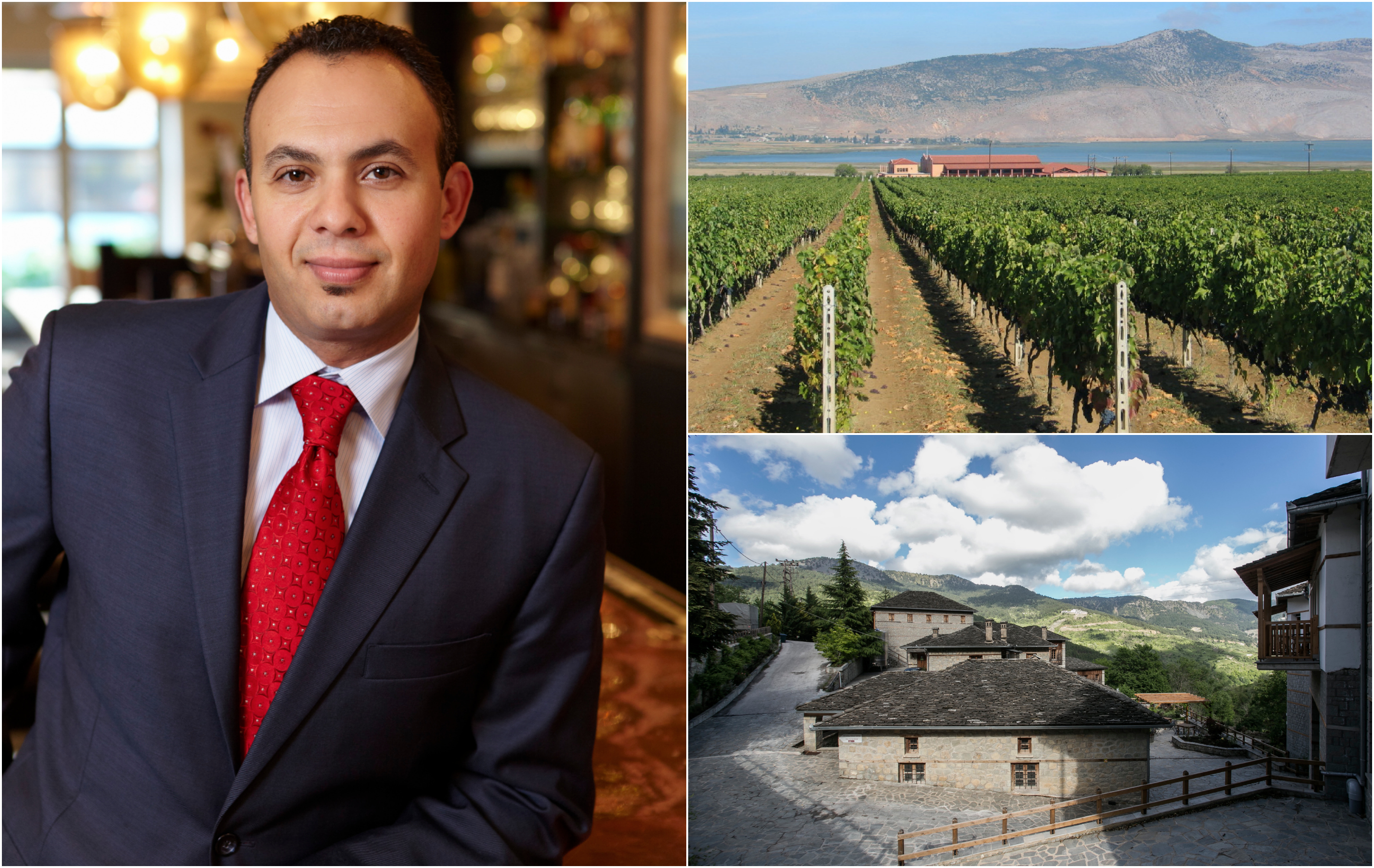 Chefs love to travel — for inspiration, to experience the cuisines of other cultures or just to get away from the heat of their own kitchens. When they return, we hit them with some questions — where'd they stay, what'd they do and WHAT DID THEY EAT?
Kamal Kouiri certainly knows his Greek wine. As wine director and general manager of New York City's famed Molyvos for over a decade, he has put together a list compiling over 400 bottles from 60 grape varietals, representing over 50 of the country's wineries. Wine Enthusiast has recognized the restaurant as one of the city's five best wine bars and bestowed Kamal with an Award of Unique Distinction.
Kamal travels to Greece at least once a year to seek out boutique wines, as well as uncommon varietals from both established and emerging wine regions of Greece. After all, he says, "you can't really experience a taste of Greece without wine." He reported back to us after his most recent trip overseas.
Also read: Top 8: Greek Restaurants In Manhattan
Where are you just back from?
I am just back from visiting Northern Greece, including Sithonia, Halkidiki, Metsova, Florina, Xino Nero, Drama, Kalava, Naousa, Goumenissa and Epanomi.
What was the highlight of your trip?
I visited some exquisite high altitude vineyards that most people would not associate with Greece. I was able to see the magnificent landscape, learn more about Greek culture and taste great local food and wine. The people in Greece are so warm and hospitable, so it's always a fantastic experience.
Lowlight?
I never sleep much on these trips, but I suppose that is to be expected. Even on the bus, you don't want to trade a nap for missing the landscape!
What airline(s) did you fly and how was it?
I flew on United Airlines from Newark to Thessaloniki, Greece, with a stop through Frankfurt, Germany. It's a great flight with short connection times, and I recommend this for a quick and easy route.
Where'd you stay and what's your mini-review of the place?
The first night, I stayed in The Porto Carras Resort on the peninsula of Sithonia, Halkidiki, which is about a 2-hour drive from Thessaloniki. It is surrounded by 1,236 acres of vineyards, pine trees, a beautiful marina and the amazing sandy beaches that Greece is known for.
The second night, I stayed at the charming Katogi Averoff Hotel & Winery, which is set in the northwestern peaks of Metsova, in an area that thrives with trees, flowers and herbs specific to the region. The air was clean and fresh, and we woke up to the sounds of roosters.
The third night, I stayed at the Phaidon Hotel & Spa in Florina, Greece, but I spent so much time catching up with the local winemakers, that I was hardly at the hotel. We had dinner at Kontosoro, a hidden gem in Xino Nero, a small village near Florina, which is well known for its digestive water springs.
For the rest of the trip, I stayed at The Met Hotel in Thessaloniki. The Met is a very sophisticated hotel with great service, and it's just a short ride away from the heart of the city. We used the hotel as the main hub to take a few day trips, to nearby cities including Drama, Kalava, Naousa, Goumenissa and Epanomi.
What was your best meal on the trip?
I will say that the meal I had at Gerovassiliou Winery at Epanomi was extremely memorable, and really highlighted the local flavors of Greece – seafood, fish, meat, veggies and artisanal cheese.
Did you bring anything back and if so, what?
I brought back some famous Kozani Saffron, which grows in northern Greece — one of four regions in the world where saffron grows. It's ruby-rich in color, which is one of the most important qualities when judging the quality of the spice. I also brought back a few bottles of rare wine for the staff at Molyvos to experience.
Are you incorporating anything from the trip into the menus at Molyvos?
The objective of these trips is always to learn, explore and share the findings with our guests. Right now, we're featuring selections from one of the wineries I visited from my trip, Alpha Estate in Florina, and we're pouring 10 wines by the glass that vary in style and price.
Where do you want to travel to next, and why?
Even though I just got back, I'm already thinking of my next trip to Greece! There are so many regions, and there are a lot of wines and vineyards left for me to discover!
Read these wine stories on Food Republic: