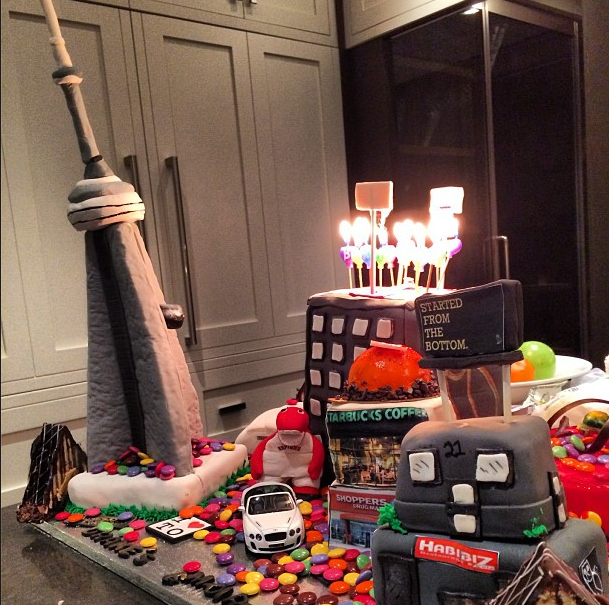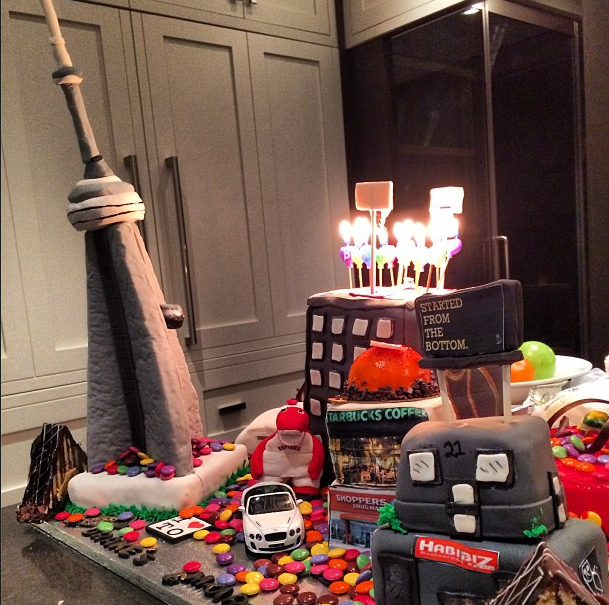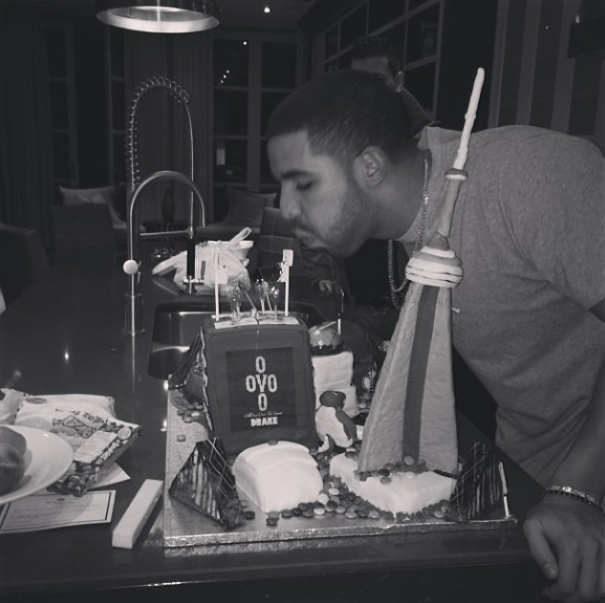 Drake turns 27 today. Happy birthday Drake, you can finally drink now! But it looks like he got the party started early (or, at least right at midnight). According to his Instagram, a cake was presented to the Canadian rapper that appears to be part architectural homage to his hometown of Toronto, part sad face. Our man Jason Newman, celebrity cake critic and scout, put it best:
Drake's bday cake looks like it was designed by Ace of Cakes people after 4 bottles of Wild Turkey and 2 tabs of acid http://t.co/IPlxx496Q0

— Jason Newman (@Jasonrnewman) October 24, 2013
Also to note, R&B singer Monica (of simmering slow jam "Angel Of Mine" fame) turns 33 today. Newman will be rating her celebratory pastry shorty.