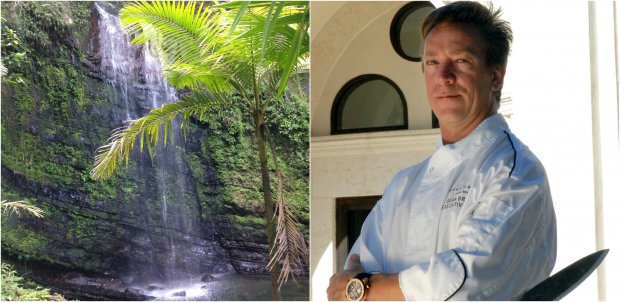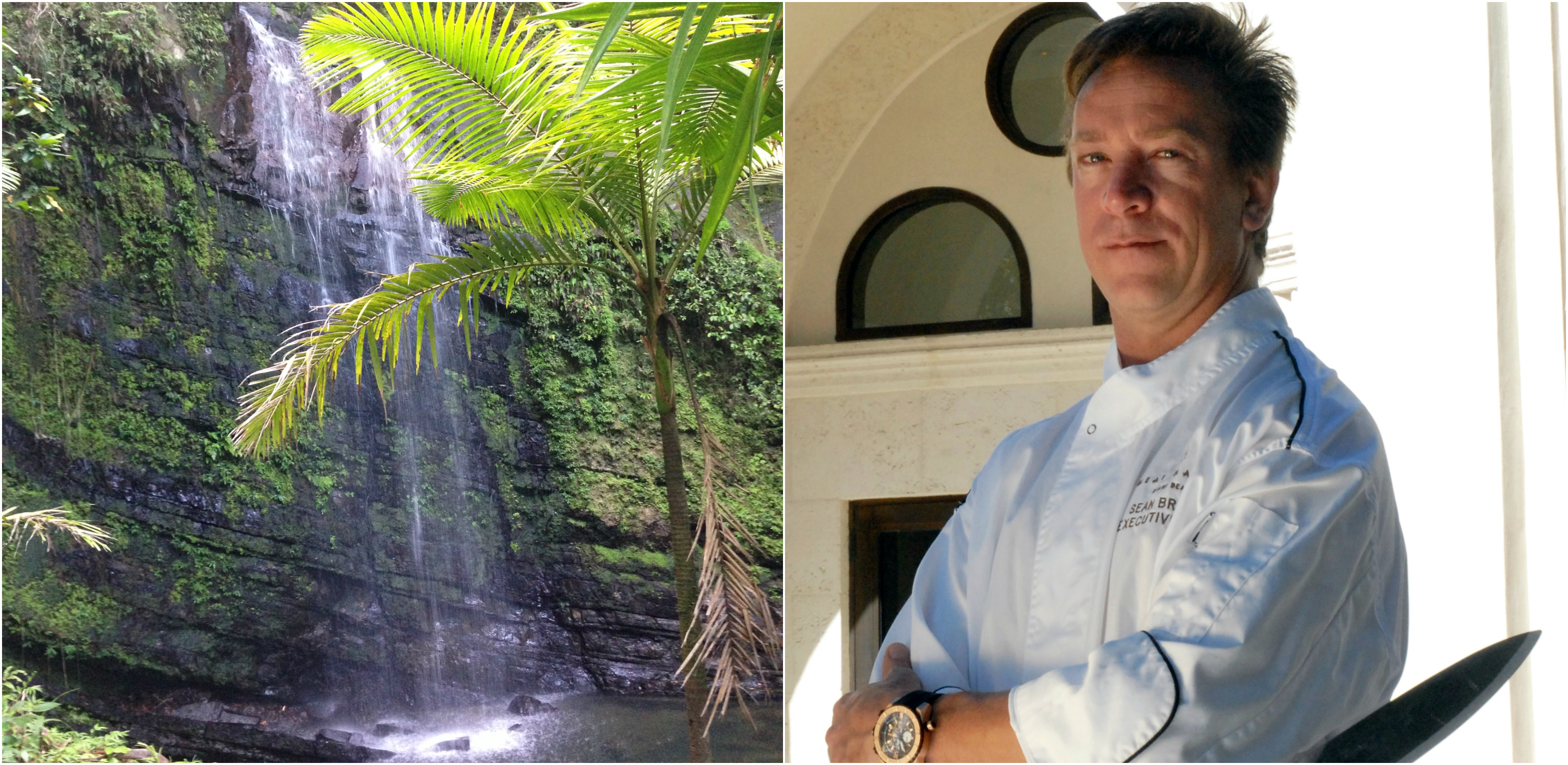 Chefs love to travel — for inspiration, to experience the cuisines of other cultures or just to get away from the heat of their own kitchens. When they return, we hit them with some questions — where'd they stay, what'd they do and WHAT DID THEY EAT?!
Sean Brasel has a reputation for attracting an aesthetically appealing crowd at Meat Market, his posh steakhouse and seafood spot in glamorous South Beach. But it's his Latin American-influenced cooking, however, that steals the show at the restaurant named one of the city's "buzziest" by Condé Nast Traveler. The chef just unveiled a second location in San Juan, Puerto Rico, with plans for a third outpost to open later this year in Palm Beach. We caught up with the man behind the meat to discuss his recent trip to Puerto Rico.
Where are you just back from?
I just spent a month in San Juan, Puerto Rico opening a Meat Market restaurant in the El San Juan hotel.
Was it business or pleasure?
Business, but I certainly found time to get around and explore.
How often do you travel for inspiration?
Three times a year, but I will be traveling to San Juan at least once a month. I was in Thailand last year and Colombia earlier this year.
What was the highlight of your trip?
Although I came to Puerto Rico with a full menu ready in hand, I had to implement all recipes with different ingredients than I have in Miami. It was a lot of fun to play with different ingredients. I did travel around to get a feel of the natural Puerto Rican cuisine and went to a place just a few miles from the hotel in an area call Piñones. It was authentic and delicious. I also loved going to the beaches, where they had fresh fish on display and were cooking local fried foods from little huts on the beach.
Lowlight?
There is not a big selection of fresh grown vegetables or any organic farming programs in Puerto Rico. It was quite disappointing.
What airline(s) did you fly and how was it?
American Airlines. It was fine and I got there on time, with no delays or problems.
Where'd you stay and what's your mini-review of the place?
I stayed at the Hotel El San Juan where Meat Market is located. It is a classic hotel, and a very fun party hotel with a great lobby and amazing pool scene.
What was your best meal on the trip?
I was experimenting with a Kurobuta pork chop to place on the menu there. I brined these 14-ounce Snake River Farms pork chops in a very complex bourbon and vanilla marinade for four days and the flavor after I cooked them on the wood grill was simply amazing. I could eat pork like that every day. It was hands down the best meal I had there.
Did you bring anything back?
We saw a few examples of plantain-wrapped meat, so we have been playing with making little tartlet-looking short rib marmalade dishes wrapped and baked with the plantains. The classic dish is called Pionono de Carne, which is picadillo wrapped in plantain and deep-fried.
So this is now on your menu?
We put it on our daily "Mixed Grill".
Where do you want to travel to next, and why?
I will be going back to Puerto Rico every month to check on the restaurant. I am always interested in exploring other parts of the world, so I plan on going some place I've never been, once things slow down.
Read more Just Back From columns on Food Republic: