10 Ideas For Dinner Tonight: Tapas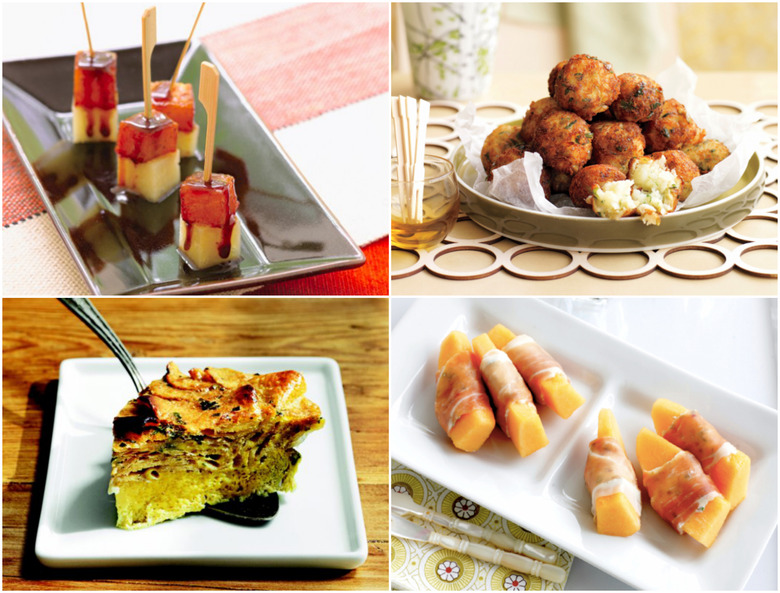 When you're feeling indecisive and need more options for dinner.
Instead of a whole composed meal tonight, let's all share small plates (only without the annoying birthday party that typically goes with it). We've selected 10 of our favorite tapas recipes, all you need to do is pick a few, provide copious amounts of wine and maybe play a little Django Reinhardt. Yeah, that sounds like a classy little tapas shindig to us.
It wouldn't be a tapas spread without classic Spanish tortilla, that wonderful fried potato omelet we can't get enough of. So naturally we enlisted the help of a celebrity chef to make ours even better. Need any more convincing that tapas are for dinner?
---
More ideas for dinner on Food Republic: