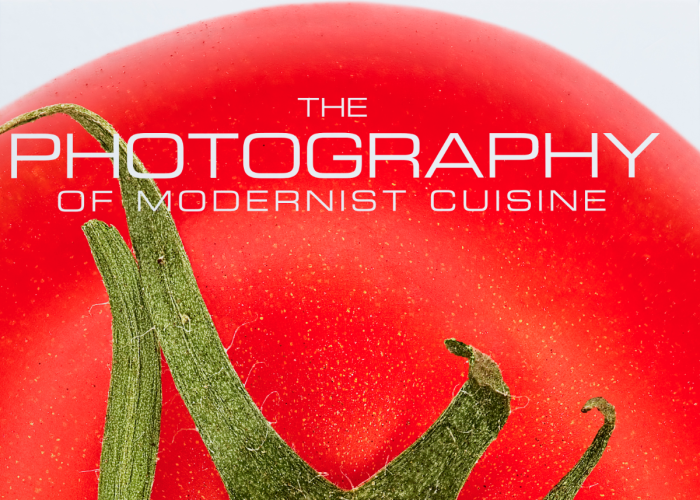 In 2011, the release of Modernist Cuisine: The Art and Science of Cooking changed the way the culinary world looks at food. The 2,400-page, five-volume work garnered awards, a spot in many a chef's library and opened our eyes to the natural science that underlies all cuisine, and revealed, through unprecedented and highly praised photography, the true art of food.
Last fall, creator Nathan Myhrvold released an abridged version of the book — christened Modernist Cuisine At Home — featuring 456 pages of the most essential information that any cook needs to stock a modern kitchen, to master Modernist techniques and to make hundreds of stunning recipes. And now, Myhrvold has done himself one better by releasing a photo book featuring some of the most stunning shots from the original. It's seriously the ultimate gift for your favorite food fan.
And because we like you that like, we're offering a chance for you to win a copy of The Photography Of Modernist Cuisine. Through state-of-the-art techniques, these images enable us to witness the intricate inner details of a raspberry, the time-frozen chaos inside a spice grinder, and the hypnotizing interplay of color and patterns in the juxtaposed flesh and skin of a salmon. It's all sorta WTF at parts. So here's the deal. We've included 12 of our favorite photos from the book. Your job is to give us your best guess on what food item you are looking at. Think golden enoki mushrooms, omelet ravioli, fresh spaghetti. Once you've figured it out, send your responses with the subject line "Modernist Cuisine" to editorial@foodrepublic.com with Modernist Cuisine Photo Book in the subject line. We'll select the winner who gets the most answers correct; in the event of a tie, we'll select the winner at random. Contest ends Friday, October 25. Good luck!