Video: Watch 500 Chefs Go Fanboy With Alain Ducasse At MAD 2013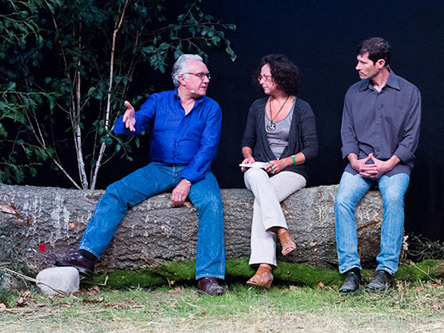 We may receive a commission on purchases made from links.
"I've never seen chefs this nervous about meeting somebody," joked Lucky Peach editor Chris Ying in his introduction for Alain Ducasse at the MAD Symposium in Copenhagen. It was a bit of a fanboy moment when Ying joined David Chang, Daniel Patterson and René Redzepi to talk about "Being Alain Ducasse." Also covered: death, fear, sea urchin, Peru and "living with and without" Michelin stars. "It's not the [Michelin] stars that matter, it's the pleasure in sharing our knowledge with our customers, sharing the relationship to farmers, growers, fishermen," he says through translator Emmanuelle Perrier.
And if you live in New York City and want to experience Ducasse live and in color, he's appearing at FIAF tomorrow evening to discuss his latest book, J'aime New York, with Mark Isreal (Doughnut Plant), Garrett Oliver (Brooklyn Brewery) and Niki Russ Federman (Russ & Daughters). The event is sold out, but limited tickets may become available at the door. So show up early. Also see our well-aged interview with Ducasse.