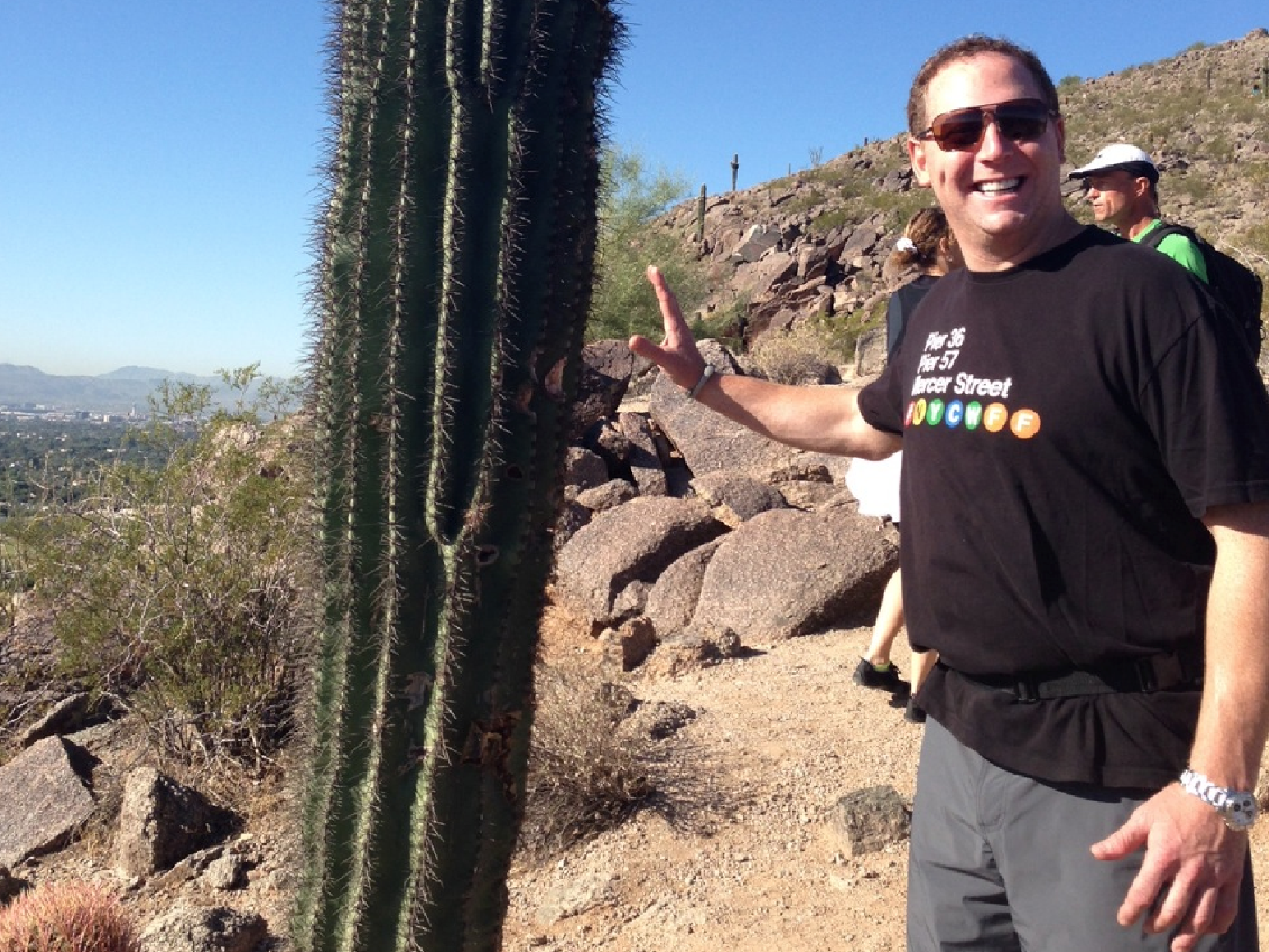 Chefs love to travel — for inspiration, to experience the cuisines of other cultures or just to get away from the heat of their own kitchens. When they return, we hit them with some questions — where'd they stay, what'd they do and WHAT DID THEY EAT?!
Franklin Becker is quite the busy man. The former EMM corporate executive chef (and thus, the main man behind New York City hotspots Catch, Lexington Brass and Abe & Arthur's) is scheduled to open his latest venture this fall, a nutritious fast-casual spot called Little Beet, part of a prolonged effort to create healthier food options since being diagnosed with Type 2 diabetes at age 27. The chef also recently competed for charity on season five of Top Chef: Masters against the likes of David Burke and Bryan Voltaggio. It's no wonder that he took some time off last week to straight chill at a luxury resort in Arizona. Suddenly, the hectic life of a chef doesn't seem that bad.
Where are you just back from?
I just got back from Paradise Valley in Scottsdale, Arizona.
Was it business or pleasure?
Pleasure.
What was the highlight of your trip?
The spa treatments and the bike/hike up Camelback Mountain.
Lowlight?
The flight.
What airline(s) did you fly and how was it?
US Airways. Their First Class is like Economy Plus on Delta.
Where'd you stay and what's your mini-review of the place?
The Sanctuary. What an amazing retreat! We stayed in the Spa Casita Suite, with a 1,200-square-foot room. It was incredible and had a fireplace, outdoor tub, living room and outdoor sun deck. It was a great, relaxing environment with fantastic food. Chef Beau MacMillan prepared a great dinner at Elements.
What was your best meal on the trip?
Besides dinner at Element and the Mission, which were both spectacular, I must say that lunch at True Food Kitchen was inspiring and gave me some cleaver ideas for my new spot The Little Beet, which is opening soon.
Are you running any specials inspired by the trip?
At True Food Kitchen, I had a great Mediterranean quinoa salad, which I will most certainly use as inspiration for my own variation at The Little Beet.
Where do you want to travel to next, and why?
I like to go to Europe during the summer. I am thinking South of France or Greece.
More Just Back From columns on Food Republic: