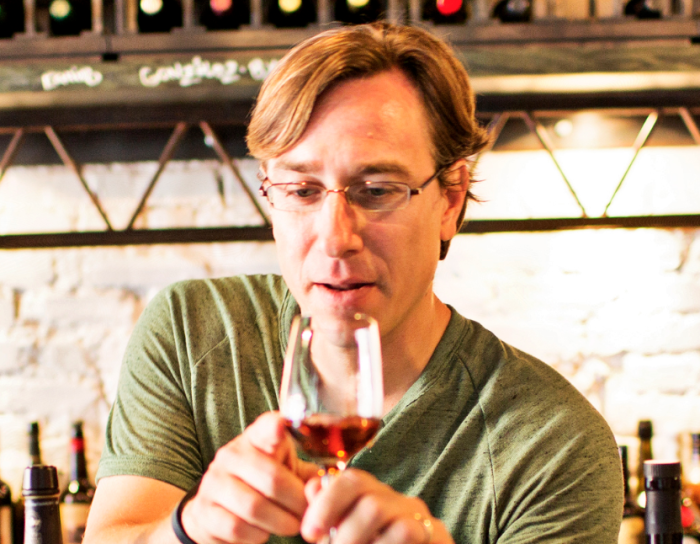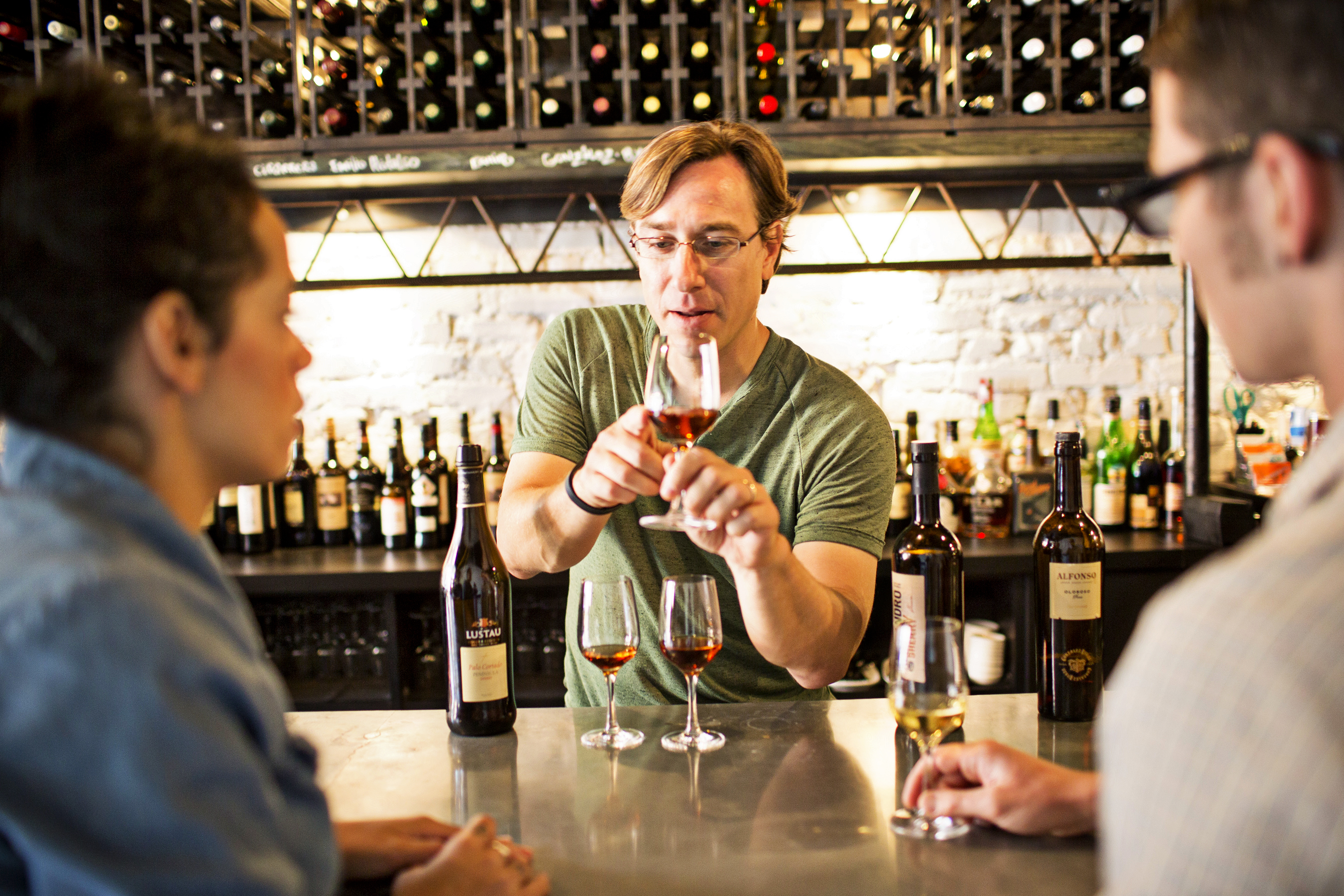 I often refer to Derek Brown as "the charming geek of cocktails." He is a man who has spent a huge chunk of his life dedicated to researching and promoting cocktail culture and is one of the industry's pioneers. His passion has primarily centered on his hometown of Washington DC, where he has been one of the city's main voices on all things cocktail. He co-founded The DC Craft Bartenders Guild, which still throws the best Repeal Day party in the country and has been consistent with his mission to make the world a better place for drinking. He also teaches regularly at the Smithsonian and at spirit and cocktail shows around the world.
When anyone from our small cocktail industry heads out for a night of drinking in DC, the first person they are likely to call is Derek. Nine times out of 10, he will be there to show you everything DC's craft cocktail movement has to offer, which is a lot these days. In 2009, Derek quit opening bars for other people and took the plunge into the world of ownership by launching a low-key and laidback cocktail bar called The Passenger (named after an excellent Iggy pop tune) with his brother. Hidden in the back room, however, is an upscale Japanese-style cocktail lounge where Derek still teaches and serves high-level drinks to cocktail enthusiasts [Editor's Note: This is the James Beard-nominated Columbia Room, listed by GQ as one of the 25 finest cocktail bars in America]. Derek recently opened up another venture, Mockingbird Hill, where he is sharing his love of Sherry with the world. And he has even more in the pipeline. I caught up with Derek a few weeks ago when I was in DC and asked him, "How the hell are you and what have you been doing?"
When did you start bartending?
My first bar gig was one I lied to get. I was a server and a slot opened up. The owner asked me if I knew how to bartend and I said, "Yes." She then asked me to make a rum punch. Rather than have her call my bluff, I got busy concocting some awful, near lethal combination of everything on the rail, rums and juices. I think I decorated it with every fruit we had too. Surprisingly, I got the job.
I'm a pretty curious person. So, I tried to pick up as much as I could from watching fellow bartenders and through reading books, but there's a finite limit to that. After a few years behind the stick, I became a sommelier and began studying through the Court of Master Sommeliers. That helped me learn how to approach alcohol in an analytical way, but it wasn't until I met Doug Frost that I realized just how thin the line between bar and wine cellar really is. He told me about the B.A.R. program and I decided to apply. There are lots of really great people in this industry who go out of their way to help others. Everyone from B.A.R. fits that description.
So, I ended up back behind the stick. I'd also have to give credit to Todd Thrasher. He's been a constant source of inspiration for me and has led the cocktail renaissance in D.C and the surrounding area. He encouraged me to get back behind the bar as well. I don't regret it, even a bit.
From there I opened the Gibson. I was there for about a year-and-a-half before I got a chance to open my own place with my brother, Tom. We are happy that out places are going so well.
What inspired the first bar you opened?
Well, when you work this hard you might as well work for yourself. Also, I think every entrepreneur believes they can do it better than the people they worked for before. Sometimes you're right; more often you reach similar conclusions as they did. This business is hard. It has to be a labor of love.
The Passenger was created to be an everyman's cocktail bar. A bar where you could order good wine, classic cocktails or local beers. We wanted to make it accessible without resorting to shitty drinks. The Columbia Room is something different. Almost like a chef's table. We can take time back there because there are only 10 seats. It allows people to ask questions and feel involved.
What is Mockingbird Hill?
It's a Sherry and ham bar. We also serve Sherry cocktails and have small plates. But the focus is on the wonderful connection between these two products, Sherry and ham, that we fell in love with while traveling through Spain. We have over 70 Sherries and serve both local and Spanish dry-cured hams.
The aesthetic of the place is informed by punk rock and we play everything from the Ramones to Operation Ivy. We are a Spanish-inspired bar but not necessarily Spanish-themed.
What is the biggest misconception you hear about Sherry?
That it's sweet. That's only part of Sherry production. The vast majority of what we serve and drink is dry. In fact, bone dry. [Related: 17 Things You Might Not Know About Sherry]
Can you recommend a few of your favorite sherries?
I love Gonzalez Byass "Tio Pepe" Fino. It's my benchmark for Fino, the lightest, driest style of Sherry. But then there are some great, special Sherries like Gutierrez-Colosia "Fino Amerigo" and Bodegas Hidalgo "Pastrana" Manzanilla Pasada, which have a little additional age. They may be harder to find because they're made in small production but it's well worth the search.
For something richer and more whiskey-like, I love El Maestro Sierra Oloroso or Gonzalez Byass "Apostoles" Palo Cortado. The latter is aged a minimum of 30 years. It's a steal for the price!
You have a new project in the works (Eat the Rich). Can you tell us about the concept and projected opening?
We have partnered with Travis Croxton from Rappahannock River Oysters to create a really fun, "rock and roll" oyster bar. It's named after the Mötorhead song. We also have pitcher cocktails and oyster shooters. One of the most important things to us is that the vast majority of our seafood comes from the Chesapeake Bay, including all of the oysters. It's the largest estuary in North America and too often overlooked. We should be open by the middle of October.
What is next for Derek Brown?
I'm very lucky to be invited to write and speak on drinking and eating and champion great, overlooked wines, spirits and food. Expect more of that. I love the opportunity to introduce people to new things.
Derek shares one of his signature cocktail recipes:
Sherry Old Fashioned
2 ounces bourbon
1/2 ounce PX Sherry
dash of aromatic bitters
orange peel
Combine ingredients and stir until chilled.
More Drink Ford Tough columns on Food Republic: