Stephanie Izard's Wedding Cake Was Better Than Your Wedding Cake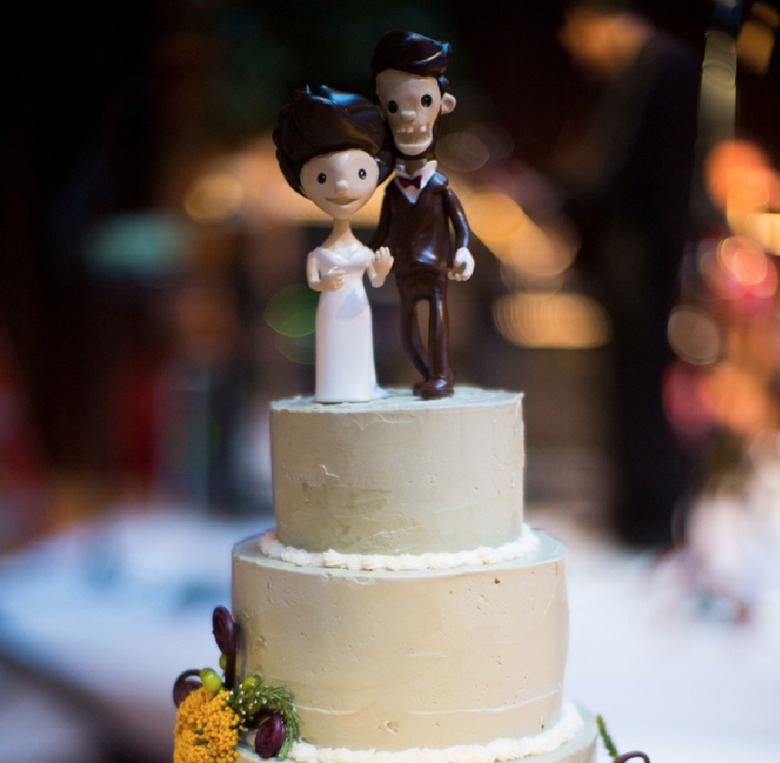 Stephanie Izard holds the distinction of being the first female contestant to win Top Chef. She may now also hold the title of "World's Best Wedding Cake," following her weekend nuptials to craft-beer consultant Gary Valentine. As should be expected, the gala was full of decadent food options, including braised short ribs, black cod and rosemary potato gratin. But nothing could possibly top the wedding cake created by Mathew Rice, pastry chef at her Chicago restaurant Girl & The Goat.
The cake's first layer featured strawberry Nesquik and chocolate marble with bacon buttercream frosting, while its second layer included chocolate ganache with peanut butter and chocolate covered Cheez-its. We're not even sure where to begin with this one. While we're usually quick to raise an eyebrow when discussing bacon-centric desserts, there is no disputing the craftsmanship here. Or just how amazingly good this sweet sacrifice to the flavor gods must have tasted. One thing is for sure: we know who to call when we hear wedding bells ringing.
Try out these cake recipes at home on Food Republic: