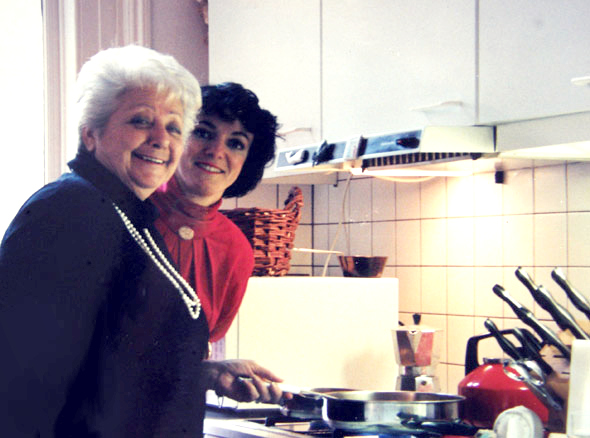 The New York Times headline for the obituary of Marcella Hazan, an influential cookbook writer who passed away on Sunday at age 89, is both accurate and remarkable in its power. Changed the Way Americans Cook Italian Food, reads the bold print that appeared above the Kim Severson–penned obituary appearing on the front page of the paper of record.
Italian born and transplanted to New York in 1955, Hazan published her first book in 1973, the influential The Classic Italian Cook Book: The Art of Italian Cooking and the Italian Art of Eating. In that book she extoled the virtues of simplicity and quality of ingredients — both widely disregarded at the checkered tablecloth red sauce joints found in America during the Mad Men era. "She abhorred the overuse of garlic," writes Severson, who noted that on the eve of her death, Hazan enjoyed a lunch of Ligurian trofie pasta with some pesto made with basil from the terrace garden in Florida. A midday meal with her longtime husband Victor was a tradition she followed until the end.
Writing for Bloomberg, Corby Kummer remembers Hazan as a figure who empowered home chefs to think for themselves:
More than Child, and more than any popular writer before her, Hazan made cooks understand that recipes in books are just blueprints and the real architect is the cook. You can change up a sauce, or a whole recipe, depending on your mood and what you found — or didn't find — at the market. Improvisation was what a cook was expected to do, not an act of desperation.
And we'll leave it to the food world's Twitter Poet Laureate Ruth Reichl for the final world. Update: And a few more.
The great Marcella Hazan is gone. RIP. Making her tomato sauce now. When I said how much I loved it she replied "The one with the honion?"

— ruthreichl (@ruthreichl) September 29, 2013