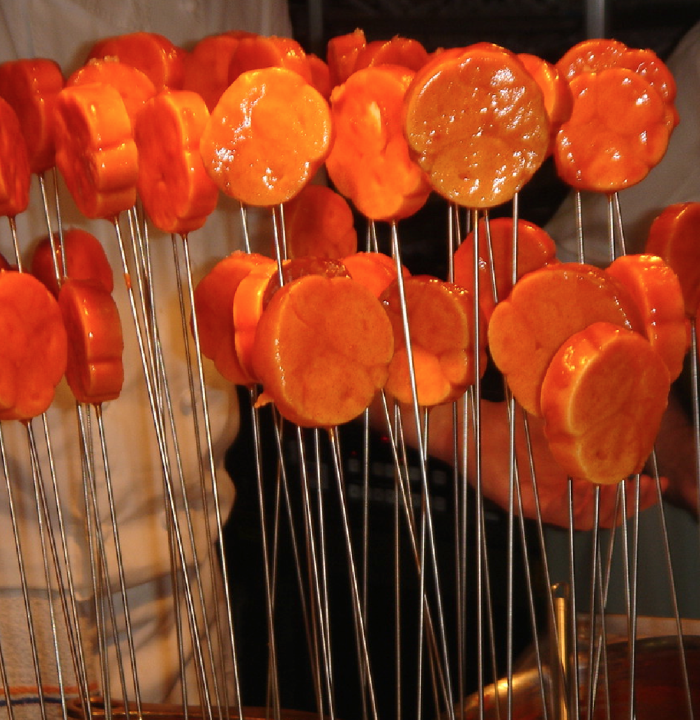 There are the fine dining experiences and there are the truly bizarre dining experiences. In today's restaurant world, it appears that wealthy individuals have become increasingly willing to shell out serious dough for the latter. Cracked recently unveiled a list of the six most pretentious dishes rich people flock to. Combining Michelin-starred cuisine, futuristic and seemingly inedible ingredients and chefs' desires to experiment to the extreme (and maybe even a little magic), the plates are as varied as their restaurants' locations.
Let's take a look at a couple of the more outrageous dishes on the list. There's the octopop, a chunk of vacuum-cooked octopus combined with an enzyme to achieve a waxy texture. That is mixed with a dill-infused gaseous form of San Pellegrino before being presented in lollipop form, naturally. Over at Heston Blumenthal's Fat Duck, a staple on the World's Best Restaurants list, the menu features an item titled "The Sound of the Sea," meant to re-create the taste of the ocean. Included are no fewer than 55 separate ingredients and an iPod to listen to waves and seagulls as you eat out of a seashell.
The existence of these intricate, pricey concoctions highlights a deeper debate: if money were no object, would today's diners choose a dining experience based on taste or, well, just an experience? Do privileged individuals prefer chowing on edible balloons and "liquorice nitro-dragon," rather than classically plated regular but high-end food? Are these presentations now becoming outdated? Or, perhaps, with the inclusion of some of the world's most renowned restaurants on this list, are the two different ideals beginning to blur into one? Weird food for thought!
More Big Ideas on Food Republic: