Food Events This Week: Food, Drink, Chocolate, Art And Grape-Stomping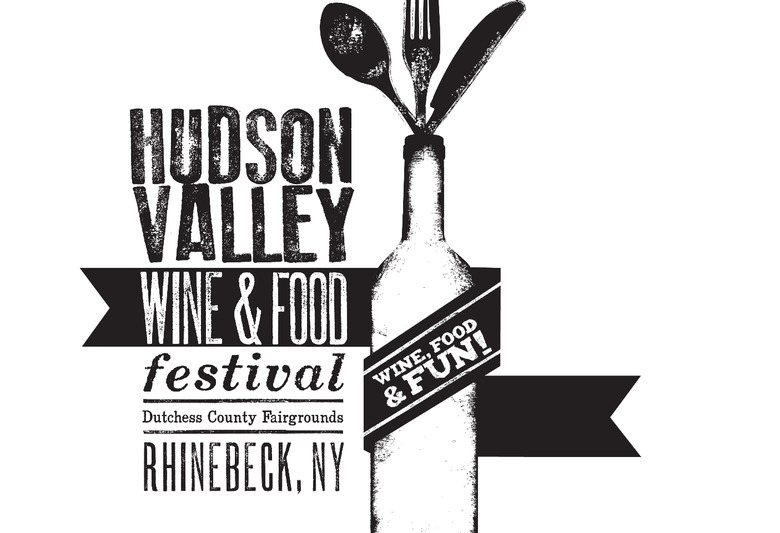 If you thought Labor Day was your last chance for large-scale community-focused consumption, think again. This week offers plenty on the food and drink front, from upstate New York all the way across the pond in England. There's chocolate-flavored wine to be sipped, bacon-wrapped hotdogs to be devoured. And if you've dreamt about the satisfying squish of grapes between your toes (while avoiding the fateful outcome of that viral YouTube grape-squish fiasco), you might consider heading to Texas for Grapefest.
Hudson Valley Wine & Food Festival
Rhinebeck, NY
Sept. 7-8
Located on the Dutchess County Fairgrounds, the 12th Annual Hudson Valley Food & Wine Festival celebrates the gourmet cuisine of the Hudson Valley. Regional chefs and sommeliers will host cooking demonstrations and wine seminars to the sound of live music from Kyle Esposito & The Backburners and Moondance DJs. If the shopping urge strikes, you can browse the stands featuring foods from over 100 gourmet specialty food vendors.
Liverpool Food & Drink Festival

Liverpool, UK
Sept. 7-8
This festival brings 160 local chefs and food producers to Liverpool's Sefton Park to celebrate the best of the city's cuisine. Attend food and drink tastings, cooking demos, and master classes taught by celebrity chefs. Music-lovers should check out and the Entertainment Marquee which will host 12 bands playing throughout the weekend, and chocoholics can find refuge in the festival's "Chocolate Garden" whose earthly delights take form in crepes, churros, and chocolate-flavored wine. This might just be the best thing to come out of Liverpool. Ok, fine, second best thing.
Mountain View Art & Wine Festival

Mountain View, CA
Sept. 7-8
This year marks the 42nd anniversary of the Mountain View Art & Wine Festival, an event voted "Best Festival in the South Bay" numerous times by readers of Metro. The event showcases handcrafted work by 600 artists, live music (including a special "Salsa Sunday" this year), and, of course, a plethora of top-notch food and drink. After weaving through the craft stands, dig into some pulled-pork sandwiches, Parmesan-sprinkled garlic fries, Salvadoran pupusas, bacon-wrapped hot dogs...need we go on?
Grapevine, TX
Sept. 12-15
This tasting extravaganza highlights 140 varietals from 39 Texas wineries. Guests can tour the vineyards of Grapevine and participants of the People's Choice Wine Tasting Classic can judge the varietals for themselves. The winners are announced Sunday Sept. 15. The festival also features grape stomping, carnival rides, and a culinary pavilion.
Upcoming:
The Brooklyn Brewery MASH: Washington, DC
Washington, D.C.
Sept. 17-22
From March-December of 2013, New York's Brooklyn Brewery will be touring U.S. cities, hosting interactive events in food, drink, music, comedy and literature with ticket proceeds benefitting Slow Food USA. In September, MASH heads to Washington D.C. with a series of events including Chaos Cooking, a dinner where guests come with their own recipes and ingredients; Books & Beer: The American Way of Eating with Tracie McMillan, where guests can engage in conversation regarding the American food system over complimentary Brooklyn beer; and the beer-belly-laugh-inducing comedy event Found Footage Festival, which shows video footage from garage sales, thrift stores, warehouses and dumpsters across the country.
Newport Mansions Wine And Food Festival
Newport, RI
Sept. 20-22
The 8th Annual Newport Mansions Wine And Food Festival will be held on the breathtaking grounds of The Elms, Rosecliff and Marble House. The festival features an impressive line-up of celebrity chefs including Alex Guarnaschelli, Michel Richard and Claudine Pepin, plus seven others who will offer seminars and demonstrations. Make sure to attend Saturday night's Newport After Dark Party, held at the chic waterfront venue Forty ° North with cocktails from Blue Chair Bay Rum and Partón Tequila.
Music City Eats: Nashville Food, Wine & Spirits Festival
Nashville, TN
Sept. 21-22
2013 marks the debut of this food, drink and music festival created by Grammy winners Caleb and Nathan Followill of Kings of Leon, chef Jonathan Waxman, Austin-based producer C3 Presents, and Vector Management's Ken Levitan and Andy Mendelsohn. The festival offers demos, panels, tastings and parties, so fill up your schedule with an arancini and lobster cooking demonstration from Giada de Laurentiis, a bourbon vs. moonshine formal debate, and after a farm-to-plate Harvest Night dinner, enjoy an all-star review of the music of Tom Petty and the Heartbreakers at Petty Fest.