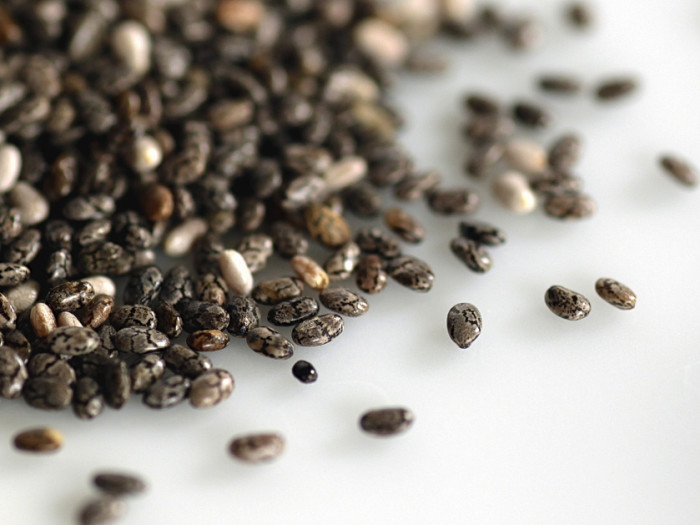 Good things come in small packages, right? The mighty chia seed may be the size of a pinhead, but two tablespoons of this ancient Mayan staple contains as much nutrition as a serving of oatmeal with milk, bananas and walnuts. And frankly, takes a lot less time to consume if you're in a rush.
Chia is an herb native to central and South America whose seeds have been consumed for hundreds of years. They're fat and fiber-rich, easily digestible, grow wild, and are sustainable. So they're healthy and you should be consuming them. How healthy, and how do you consume them?
Not to alarm you…but these have all the vitamins, minerals like calcium, potassium and magnesium, amino acids and antioxidants you're trying to get in your system by eating all that salmon, spinach and brown rice. Definitely continue eating those things, but if your diet could use a little boost in the nutrition department, chia may be your answer. Some pro athletes have incorporated the seed into their nutrition plans, as chia has the added benefit of being incredibly absorbant and helps with hydration by holding water in the body.
Since chia is tasteless. It can be very easily added to baked goods, shakes and smoothies for a health boost. But if you really want to experience chia in its element, add a scoop to fresh juice, allow the seeds to develop their signature gelatinous coating and drink it down. Your body will thank you shortly thereafter.
More Whatchamacallit on Food Republic: