Preview: We're Hitting Electric Zoo 2013 Super-Hard!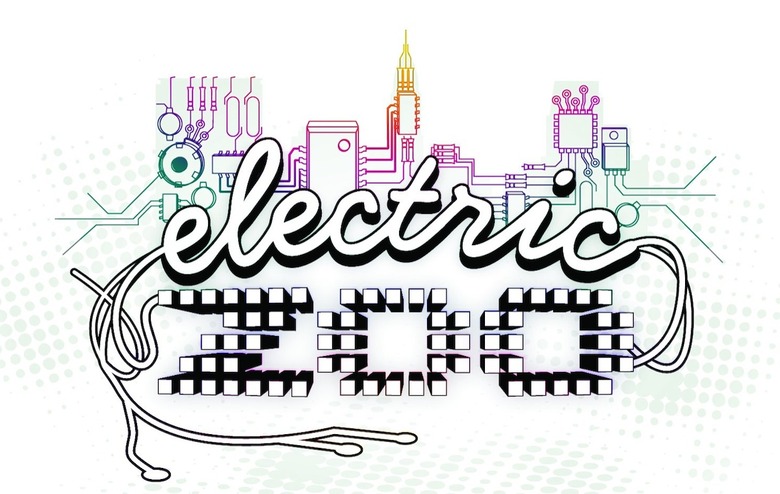 electric zoo festival
Scoping out the food scene at NYC's premiere electronic music festival may not seem like a priority, but if you can't even temporarily remove whichever part of your costume is preventing you from eating, there's going to be a problem. This weekend, Electric Zoo takes over your (read: my) entire 3-day weekend in its fifth epic year, featuring a little over half a food vendor for every hour of bass so filthy it makes even the rankest scenester look freshly bathed.
With performers from around the world, E-Z is serving up global cuisine from Latin America to Asia (and just about everything in between). Satisfaction is guaranteed for everyone you know from furrie glutard and vegan computer nerd to Kosher DJ and snobby French techno-blogger. All the more reason to take off your ski goggles for just enough time to hoover a grass-fed burger and some fresh, organic beat beet juice before you hit the wild assortment of performance stages featuring David Guetta, Avicii, Benny Benassi, Tiesto, Bassnectar, Steve Aoki and a bare minimum of 100 others.
Going to the fair? Let us know what you're most excited to see, eat, drink or rock out to this year in the comments. Wanna meet up for a falafel or can of champagne? Hit me up @foodrepublic, we'll talk/yell shop and I'll spill the secrets of the DJs I'm interviewing...for a price. In the meantime, check out the highlights from last year: