Southern Living Names The 5 Best New Restaurants In The South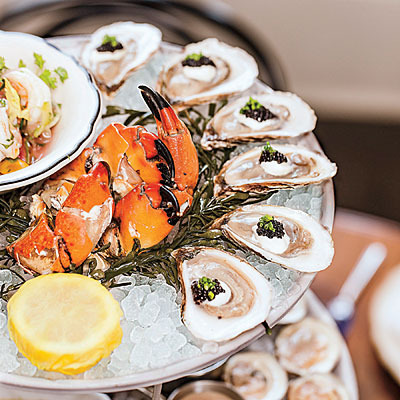 We've come to trust Southern Living when it comes to food. Their peach-bourbon cheesecake recipe is one of our all-time favorites and their list of 100 places to eat now in the South inspired spirited office debate. So, we're inclined to once again follow the publication's lead when it comes to the best five new restaurants in the region.
The selections certainly are diverse. Spanning five states – North Carolina, South Carolina, Tennessee, Georgia and Texas – the restaurants each showcase a different type of cuisine. There's tapas, seafood, Italian, Indian and Creole, with all menus featuring local ingredients and influence. The magazine also covers the "best bites" at each location to help out those of us who can be indecisive when ordering (yes, it happens to the best of us). While we have yet to hit up any of these spots, we've already printed out this list along with Splendid Table's "Best Chicken Dinners in America" for a pending epic roadtrip.
Here are Southern Living's best new restaurants in the South:
1. The Ordinary (Charleston, SC)
2. Underbelly (Houston, TX)
3. Cardamom Hill (Atlanta, GA)
4. Hog & Hominy (Memphis, TN)
5. Mateo Tapas (Durham, NC)
More Southern Man stories on Food Republic: