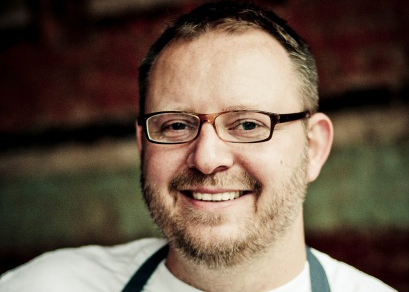 Chef and restaurateur Ethan Stowell oversees a growing empire of restaurants and concepts, many nodding 7,000 miles toward Italy. Tavolata, How To Cook A Wolf, Staple & Fancy and other attract a steady stream of fans in a city that didn't have much in the way of classic Italian as recently as the 1990s. An avid Mariners fan, he even created a restaurant and bar in the outfield at Safeco Field, along with a crèpe stand. As if that's not enough, Stowell next week will announce a new project, which he alludes to here. Good thing he snuck in a recent vacation, described in the latest installment of Just Back From…
Where are you just back from?
Cape Cod and Boston.
Was it business or pleasure?
Pleasure.
How often do you travel for inspiration?
As much as I can: usually it's a half dozen times a year. Some to other countries and some just short weekend trips to get away.
As a chef who consults for the Mariners, did you make a detour to Fenway for a Red Sox game during your trip?
I did not. It was a family trip with my wife, son and parents. Not everyone in the group is a huge baseball lover like my son and I are. At least I think he's a baseball lover, he's 10 months old and can't tell me otherwise.
Highlight of your trip?
Eating tons of lobster! We rented a house in Chatham and I like to cook when I'm on vacation, so we boiled lobsters four of the seven nights we were there. Also, it was pretty awesome to go striped bass fishing!
Lowlight?
We don't do lowlights.
What airline(s) did you fly and how was it?
Don't remember, so I guess it was fine.
Where'd you stay and what's your mini-review of the place?
We rented a house from Chatham Vacation Rentals. Great place, clean, well equipped kitchen. Those are the main things I look for when renting a house.
What was your best meal on the trip?
I loved the lobster dinners but the best meal we had was at O-Ya in Boston. Amazing sushi! My son, Adrian, ate foie gras, salmon cheek, salmon head and uni for the first time. Not bad for a 10 month old!
Did you bring anything back and if so, what?
We bought Adrian some lobster jammers. They are super cute!
What's next for you in Seattle?
We usually have a project or two in the works. I would pay attention to the Greenlake/Wallingford area in the near future. Should be fun.