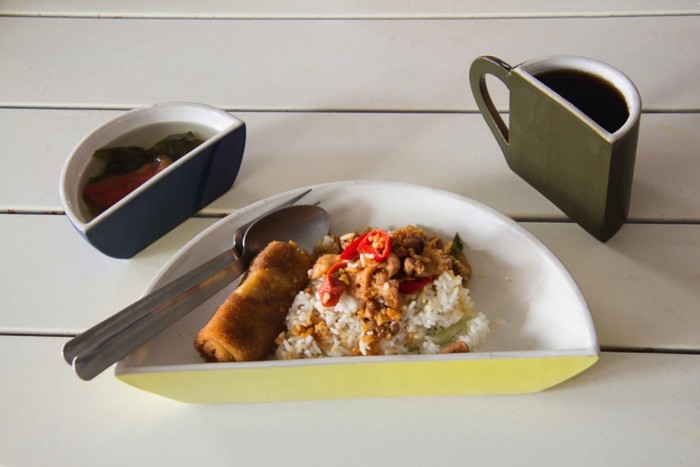 Anyone who's successfully shed a few excess pounds will tell you that cutting down on portion sizes is a crucial step. With that notion in mind, literally, three Indonesian-based designers created HALVED, a three-piece series of dinnerware that not only encourages healthier portion sizes, they also serve as a very visual reminder to keep you honest. The colorful ceramic pieces — comprising a bowl, plate and mug — were the brainchild of Jo Djauhari, Fajar Kurnia and Jeremy Chi, who wanted to establish and maintain their own healthier eating habits.
And while you could really just use smaller plates to limit your portion sizes, the cheeky concept behind the design of these distinctly-halved pieces is a clever and creative one. Not only do they present as symmetrically astute place settings, they also make the transparency of your weight-loss resolution a little easier to swallow (and they're a much more appetizing method for keeping you honest at the dinner table than My Pet Fat, that's for sure). The trio is currently raising funds via Kickstarter.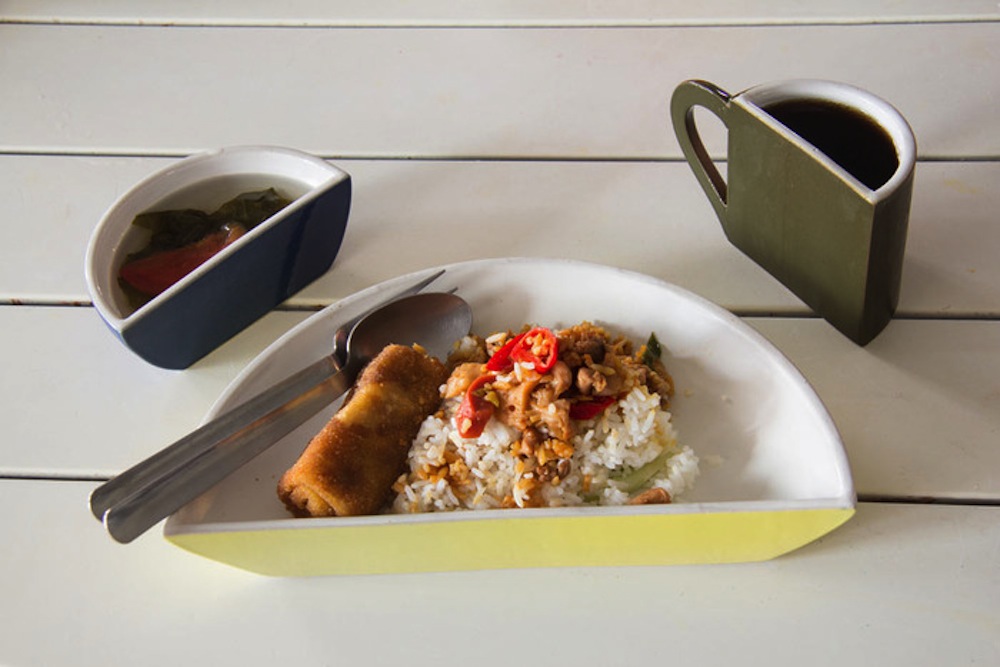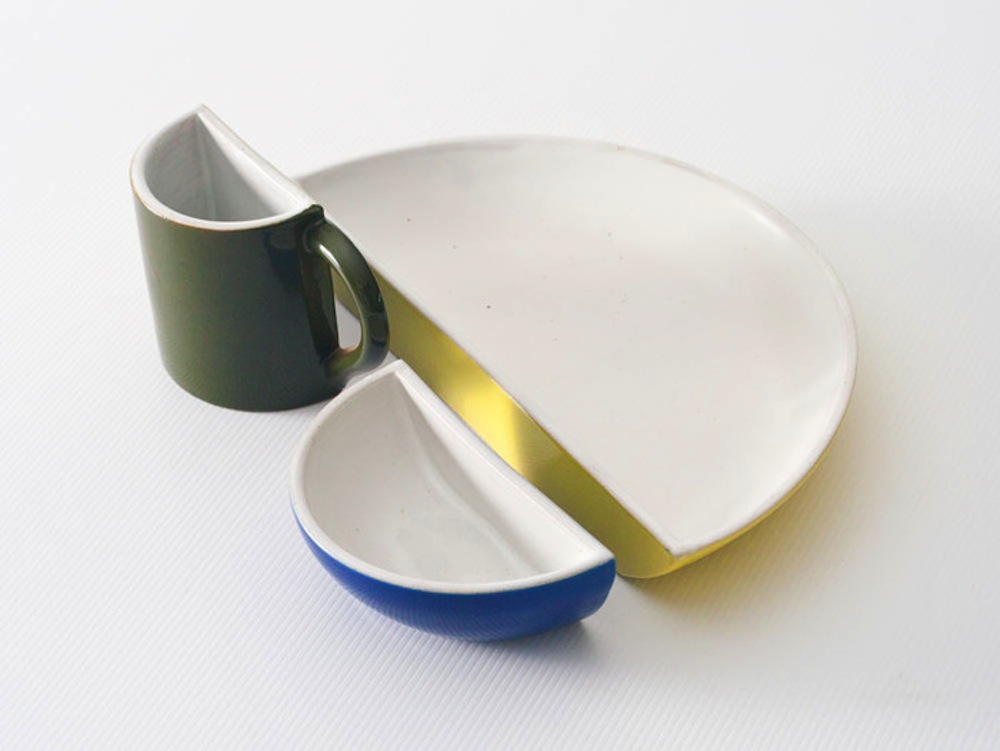 And check out this video via the company's Kickstarter page.