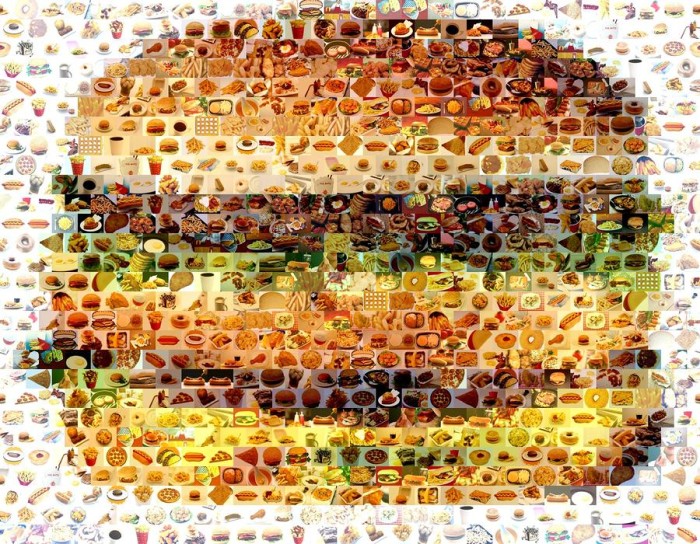 Covering fast food restaurants is a tricky game for us. On the one hand, we try — god and traffic goals willing — to bring stories that have real meaning. Local, creative, responsible, interesting and delicious subject matters. And for the most part, we do this. A look at our recent top stories roundup points to Andrew Zimmern talking regional Asian cooking, the craft beer bar scene in San Francisco, Atlanta's spectacular farm-to-table movement, a London design student rethinking the boring fruit bowl and a West Michigan cider house on the cusp of stardom.
On the other hand, fast food is part of our young-adult/college/current on special occasions life. I can't drive longer than three hours without a pitstop at Taco Bell. It's like buying the additional "in case of death and dismemberment" supplemental coverage on a rental car. You know it's likely a waste of money and that there are far better options than blindly submitting to the salesman's pitch. But you've been doing it forever. You sign on the dotted line. You order that Volcano Taco™ with extra packets of hot sauce. Fast food is also an incredibly colorful and vibrant topic to cover as a food writer. There are cartoon charters and blooming Kate Uptons selling the stuff. Sometimes we can't look away, even though we know it's bad news.
But here's a fast food story we can fully stand behind. It's very simple. Today is the final day of a month-long fundraising campaign led by the Arby's Foundation (the same Arby's with the famous oven mitt and Horsey Sauce). The company has pledged to matches dollar-for-dollar donations (up to $100,000!) to Share Our Strenth's No Kid Hungry campaign. They are currently sitting at little over $156,000. Let's push them over $200,000, Food Republic readers!
Visit the No Kid Hungry website to make a donation
More on the program's mission:
No child should grow up hungry in America. But 1 in 5 children struggles with hunger. Share Our Strength's No Kid Hungry campaign is ending childhood hunger in America by connecting kids in need with nutritious food and teaching families how to cook healthy, affordable meals. You can help surround kids with healthy food where they live, learn and play.