Welcome to What's Your Story?, a new feature about innovative entrepreneurs in the food industry. What goes into the launch of a new food brand, how is the product made, who designs the packaging? All these questions, answered…
They say "Find what you love and let it kill you." For Scott Bridi, love came in the form of smoked meats — but don't worry, he's still alive. Bridi began making charcuterie about a decade ago as a line cook at a little restaurant called Gramercy Tavern. He soon decided there was no going back. In 2010, he launched Brooklyn Cured, selling at markets around New York City, and winning a devoted clientele for his mouth-watering pastrami, rabbit terrines, merguez sausage and rotating slabs of pâté. Check out a selection of Brooklyn Cured items below, then read through for Bridi's inspiring story.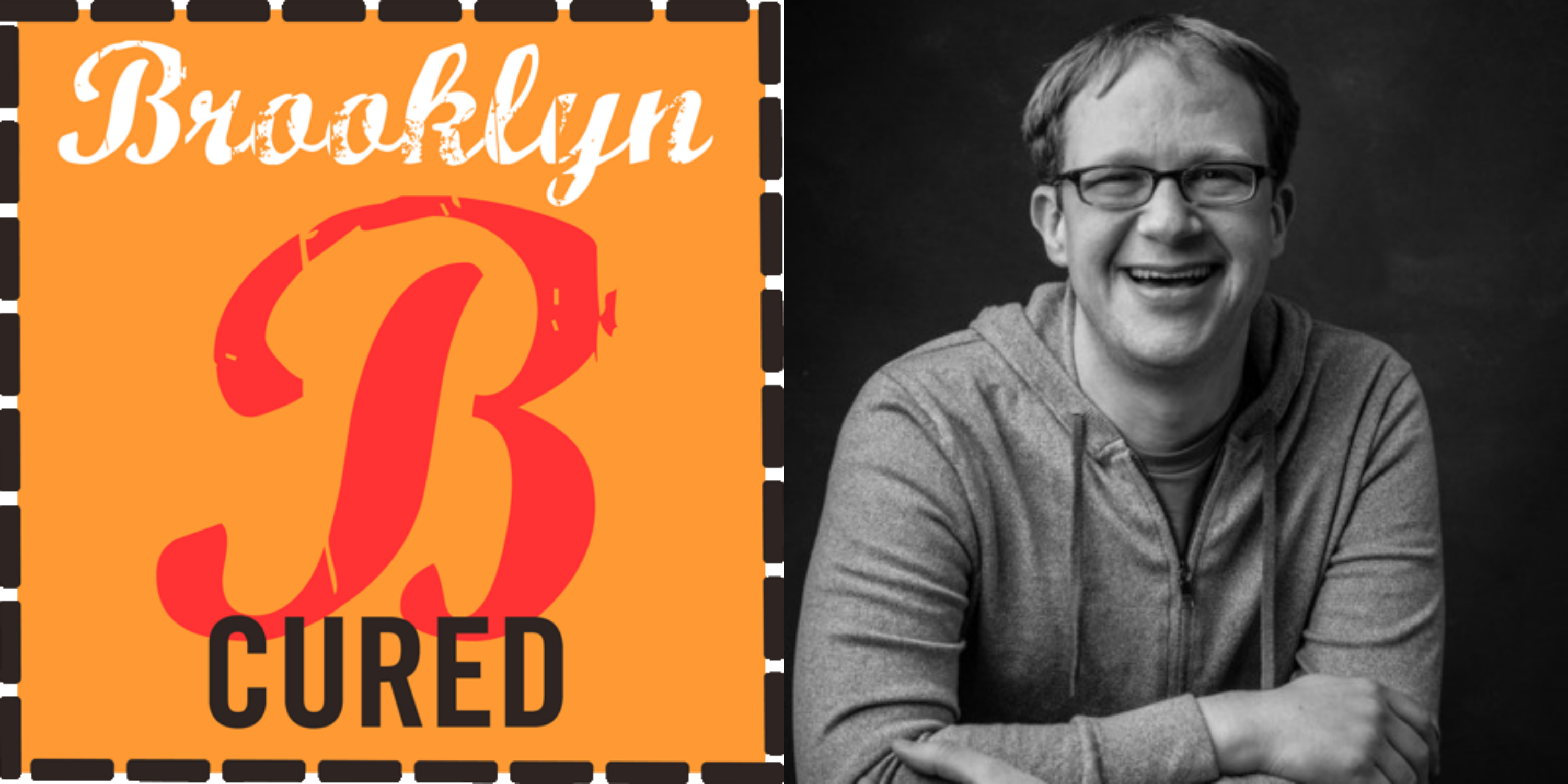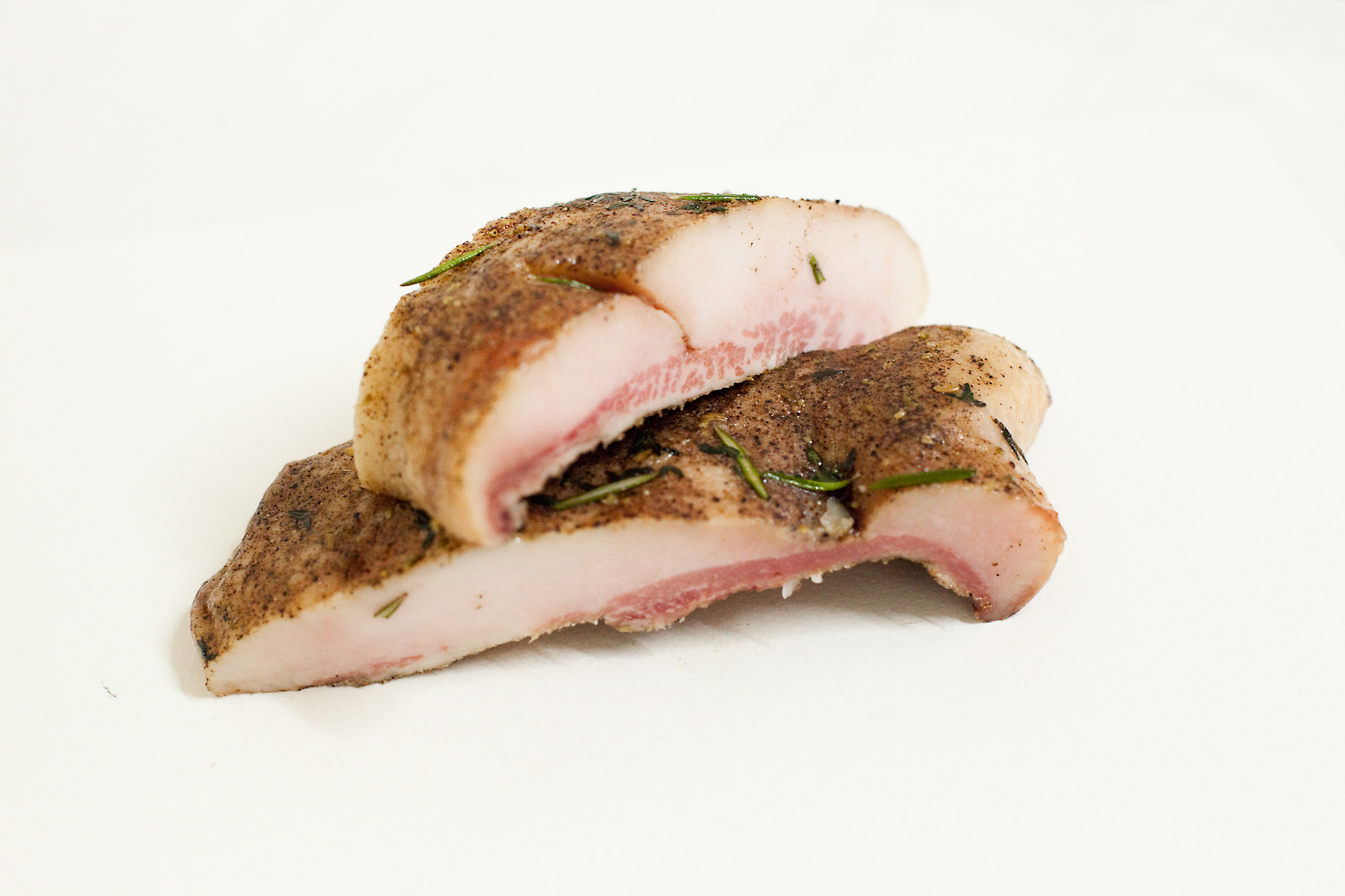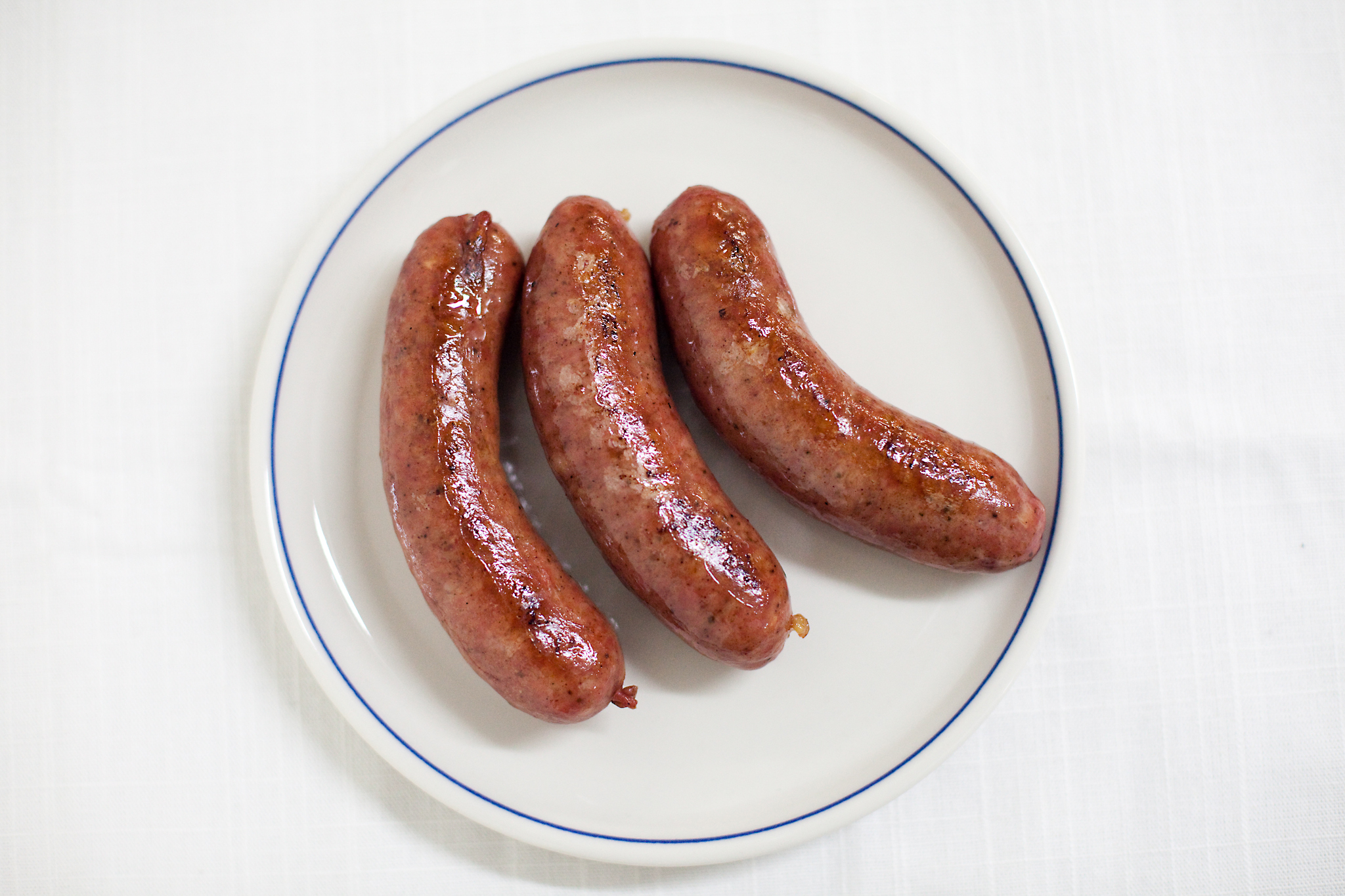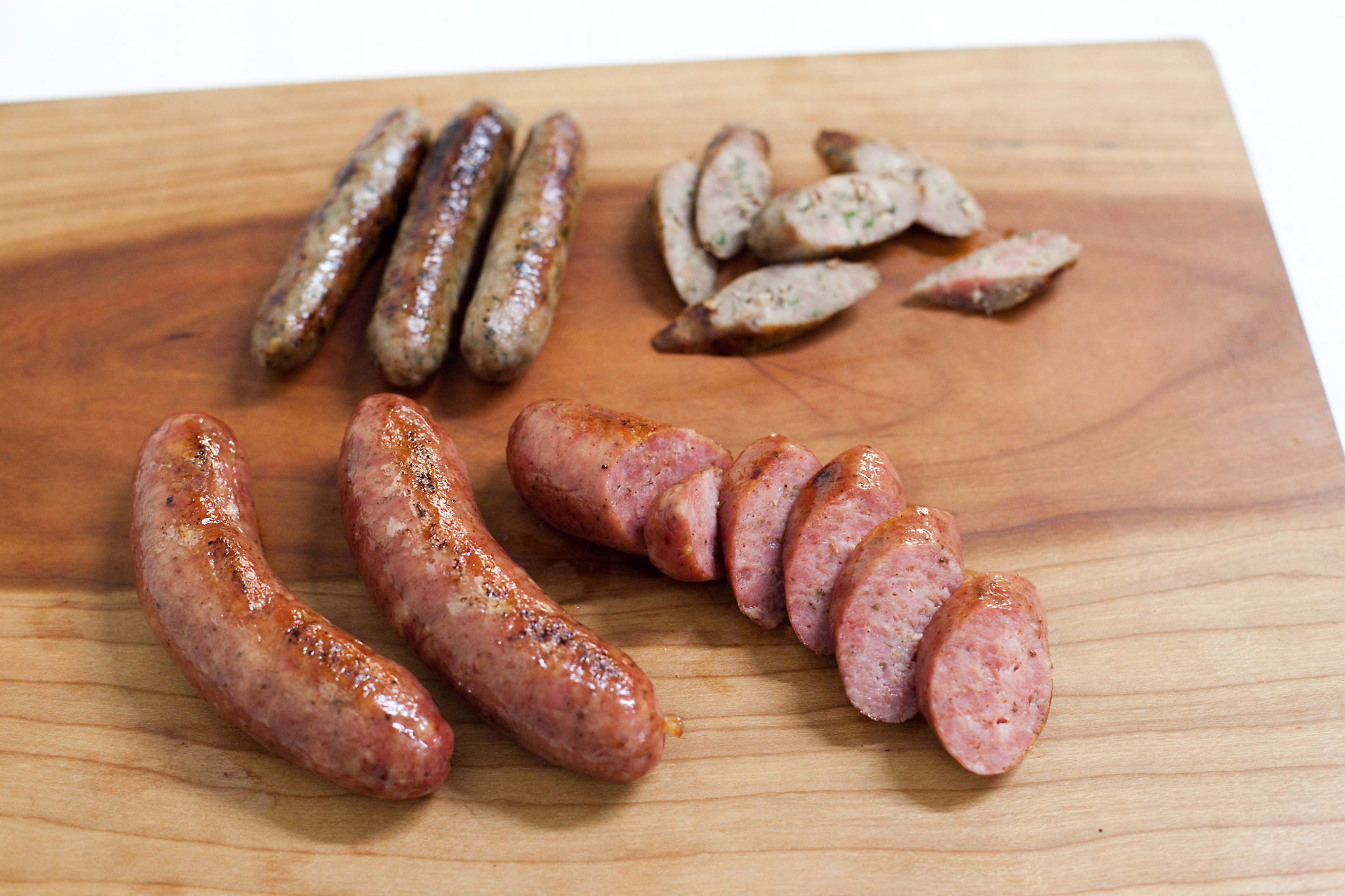 How did you go about launching a charcuterie company?
I started Brooklyn Cured in September 2010. Before that I was a line cook in restaurants in New York City for seven years. I also started the charcuterie program at Gramercy Tavern. After that, I became the chef at a restaurant called Lot 2 in Park Slope, Brooklyn, where I live. From there I went on to work at Marlow & Daughters butcher shop, where I also made charcuterie.
In the beginning, I just made five or six items by myself, which I brought to New Amsterdam Market in Manhattan. I was telling people how I was making what I was making, where the meat was coming from and how to cook with the meat. I was fortunate because people were into it. There were never any partners. Brooklyn Cured was never conceived as a brand. There's no branding, no slogan. There will never be a slogan. It's just a matter of really enjoying making these products.
Why charcuterie?
In restaurants you don't get to talk to people, except the people you're working with, which is wonderful and very familial. Whereas when you're making charcuterie, you get to talk to the person you're making it for. It's a whole different ballgame. I really enjoy interacting with people in that way.
How did you learn how to make charcuterie?
I learned to make charcuterie at Gramercy Tavern. It was really by chance, which is nice. Most of my culinary life has been very organic. I never really calculate the next step, but things happen.
After being a line cook at Gramercy Tavern, I was just ready to move on. I had cooked everything. We had been thinking about a charcuterie program with the whole animals we were getting from local farms. There was an opportunity to learn how to make sausage, cure meats, smoke meats, make terrines, pâté — a whole category of food that I had never made before, nor did anyone at the restaurant know how to make. But a lot of it was food I grew up with. We used to eat a lot of prosciutto and grill sausages in my grandmother's backyard in Brooklyn. All of that was part of the food culture I grew up with, so the transition was very natural for me.
How does making charcuterie differ from cooking?
With charcuterie, there is a transformative element which really fascinates me. When you make things like hot dogs or cured meats or beautiful terrines, there is more of a transformation than taking a steak and putting it on the grill. I really enjoy that. Enjoying what I do is really what made me stay at it.
Tell us about how you make the products for Brooklyn Cured.
We really stick with basic technique and seasoning. Some products are classics with certain qualities that we have to adhere to, like a bratwurst has caraway and ginger. When it comes to newer items, things that people haven't really made before, we go to the farmers market and look for produce and herbs that inspire us. We look there before even considering what meat we might use. More frequently. we tend to think about a dish we really like to eat.
One of the people we have on staff, Yoshi, is Japanese. I really love the influence that he brings. Japanese cuisine is similar to Italian in the sense that it celebrates simplicity, fine ingredients and execution. We have a few items based on Japanese flavors. One of my favorite sausages is the Simmer Japanese Pork Sausage. We take the flavors of Japanese pork stew — bonito, dashi, soy, mirin, ginger and garlic. That simplicity really elevates the end product. We just go through what we like to eat, the flavors that we enjoy and grew up with, and translate them to charcuterie.
What has been your proudest moment?
Tough question! One moment was when Michael Ruhlman, who wrote the book Charcuterie: The Craft of Salting, Smoking and Curing recommended one some of our products on Open Sky, an online market place. He wrote some lovely things about us. As someone who read his book when I was starting out, it was very gratifying.
What makes me the most proud though is that there are two full-time people on our staff that had never made charcuterie before. They are learning and growing with us, and they're really satisfied. That validates me in some ways. With starting a business, and having people come work with us, one of my goals was to teach people some of the things I knew. So it's great to feel successful at teaching people something they didn't know how to do. That makes me more proud than selling to accounts or getting any award.
What advice would you give a food-centric small business?
Identify what you are most passionate about and do it in a way that's different.
Speaking of differentiating yourself, how do you differentiate yourself from the competition?
We utilize our experience cooking in fine dining restaurants. We also use flavors that you don't see in meat products. We want people to experience taste and flavors in sausages and pâtés like they've never experienced before. Our meat also does not have antibiotics, hormones or animal byproducts. We have relationships with farmers that adhere to high standards. Our products are also nitrate-free. It's like a perfect storm of fine dining technique and sustainability that really differentiates us. We also have a little bit of Brooklyn attitude that's less hipster and more swagger [laughs].
Where are your products available?
Brooklyn Cured is available in New York City and online through Open Air and Murray's Cheese. We are really focusing on doing more business locally before we expand. We've been growing slowly, and we'll continue to grow slowly till the time is right. For now we're available in Manhattan and Brooklyn, and slowly but surely I'm confident that other opportunities will present themselves.
[Read about more food and drink entrepreneurs in What's Your Story?]