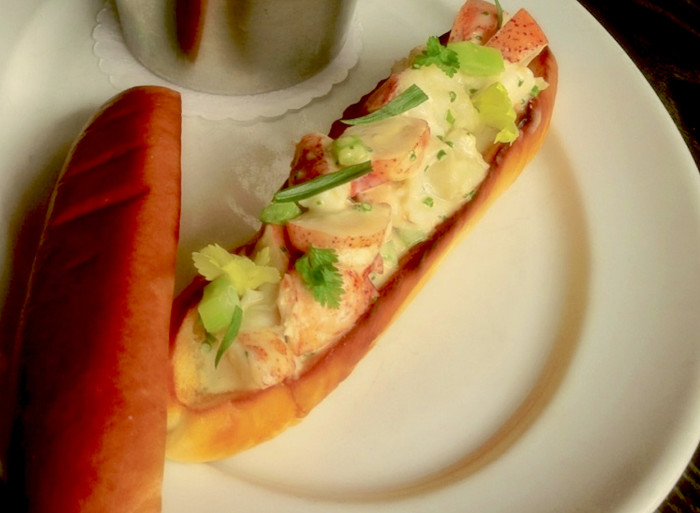 If we're going by technicality, the only thing that will improve a classic East Coast lobster roll is making it French. And legendary chef Daniel Boulud is just the man to do it — the lobster roll at DBGB is a must-try on the list of great NYC lobster rolls. His expert tweaks on the fresh herb and mayonnaise aspects elevate the simple, rustic concept of perfectly cooked lobster in a bun to new heights. Want to give your recipe a little je ne sais quoi? Heed chef's five tips for the best possible lobster roll, in his own words.
1. Season with tarragon
Tarragon is an herb that complements shellfish, especially lobster, very well. Its herbal bite balances nicely with lobster's sweet meat. Next time you make a lobster roll, sprinkle some fresh tarragon into the lobster mixture.
2. Let the lobster claws cook a little longer
When boiling fresh lobsters, cook the lobster claws a few minutes longer than the tails as the claw meat is denser.
3. Sub crème-fraîche for mayo
To give your lobster roll a French flare and a bit of a lighter feel, use crème fraîche in lieu of mayonnaise. It has the creamy texture of mayo, but is a more silky and delicate foil for the lobster, and doesn't compete with flavor. It also lends a bit of 'tang,' similar to that of sour cream.
4. Maine reigns supreme.
During the summer season, Maine is the best place to source lobster from, period. We use Browne Trading.
5. Pay attention to the "pieces"
Texture is a key factor to the perfect lobster roll! Add celery for crunch (a classic pairing) and don't chop your lobster into too small pieces. Leave some big chunks to maintain its natural seafood flavor.
More from Daniel Boulud on Food Republic: