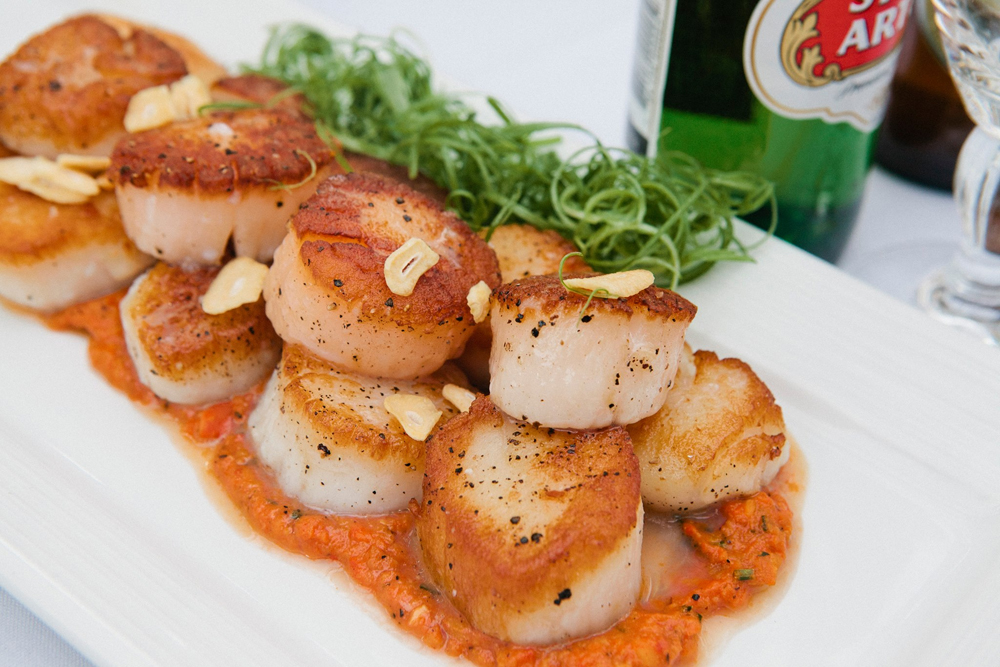 Belgium, home to one of the world's most vibrant beer cultures, today celebrates the date on which Leopold I took the constitutional oath as the first King of Belgium, on July 21st 1831. Here at Food Republic, we'll be celebrating in a quintessentially Belgian way by embracing "Cuisine à la Bière," the tradition of integrating beer into the mealtime experience – from the appetizer through dessert.
Pairing beer with food – or better yet, cooking with beer – may seem counterintuitive to traditionalists, for whom wine pairings are de rigueur, but it's deceptively simple and uncommonly rewarding. To lay some ground rules, we leveraged the expertise of Master Belgian Chef Bart Vandaele and Master Beer Sommelier Marc Stroobandt:
Stroobant, who has received some of the highest honors in the brewing industry, including an honorary knighthood by the Confederation of Belgian Brewers, suggests that you consider the origin of your food. In the case of a quintessentially Belgian beer such as Stella Artois, look for dishes born in Belgium, such as classic mussels and frites. If it grows together, it will work together.
Belgian wheat beers contrast well with tangy cheeses and can add a spicy note to pastas. Darker beers pair well with heartier, sweeter fare. A Leffe Brune will add roasted toffee notes to a dessert, for example.
Belgian pilsners, featuring light hops, mild malt and a hint of bitterness, can accentuate richer dishes such as lamb and shellfish without overwhelming them. The bitterness can cut through cream sauces, and contrasts well with semi-soft cheeses.
Belgian pale ales offer a sweet, spicy, slightly bitter profile, which pairs exceptionally well with duck and quail. Salmon is an ideal pairing: pale ales accentuate and elevate salmon's buttery texture.
Chocolate is among Belgium's most beloved exports, and experienced foodies know that dark chocolate in particular integrates beautifully into gourmand recipes, such as the Chocolate Panna Cotta, concepted by Vandaele and enjoyed at this year's Aspen Food & Wine Classic.
Taste your beer while preparing your meal, and don't overthink it. If you enjoy drinking a beer, you'll enjoy the flavor it adds to the dish.
Belgians have been pairing food with beer for centuries. Stella Artois, for example, is the result of a brewing heritage that dates back more than 600 years. The country is mad for beer and integrates it into the dining experience in a way that few nations do. This Belgian National Day, celebrate that legacy by enjoying "Cuisine à la Bière," and raise a glass to your European compatriots. On July 21, we are all Belgian.
For more of our National Belgium Day celebration, created in partnership with Stella Artois, follow Food Republic on Twitter and Instagram this weekend!