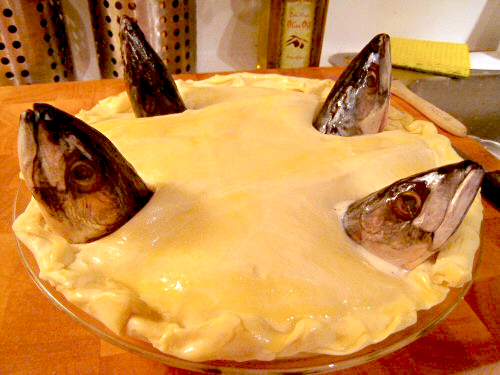 The Daily Mail reported on some super-old recipes discovered by the Westminster City Council's Archives Centre. Turns out, no cooks back then exercised any kind of moderation, employing just shocking amounts of eggs, suet, butter and sugar. Incidentally, the ingredients for pie crust. Well, their version of pie: think candied fruit and cow tongue.
Local historians are recreating the recipes — family relics circa 1690 to 1830 — in a highly fattening attempt to piece together Georgian England's culinary culture.
"It's a really good way of appreciating just how laborious and difficult it would have been to make these recipes. One recipe refers to them getting the milk as hot as possible from the cow," says Judith Finnamore, Local Studies Librarian at the Archives Centre.
A few highlights from the recipes:
Cow Foot Pudding: "Let your feet be well-boiled."
Tort de Moy: "Beat the white part of a young pullet (young chicken) that is very tender."
Lemon Cake: "Put your eggs and sugar together and whip them for an hour until white as cream."
Yeah, I'm not whipping anything for an hour, I'll burn off all the calories I was going to tack on eating the cake with cow-heated milk and half a pound of butter in it. Check out the project's blog, The Cookbook Of Unknown Ladies, and have fun with that recipe for a whole calf's head.
More oddities of the food world on Food Republic: