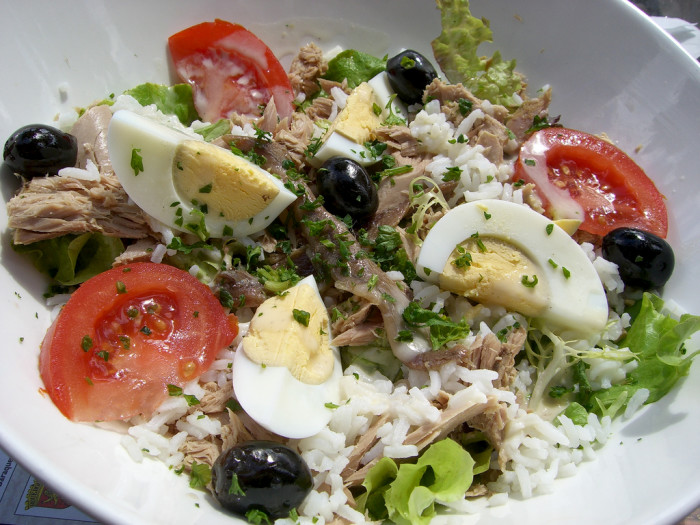 Need…water. It's so hot out. Need protein and vegetables and light carbs. Screw every drop of batter, fry basket and steak on earth. Just give me something I can digest and which won't make me feel like a sweaty sloth. I realize you're probably expecting a link to a sloth meme. It's not going to happen.
So I turn to one of my favorite hot weather lunches, Salade Niçoise — or as the Americains put it, nicoise salad. It's refreshing, packs an easy protein punch and has a nice acidic bite that cuts through the most humid, sticky, miserable, GOD IT IS SO HOT OUT.
First, here is my time-tested recipe for nicoise salad.
And here are my ideas for keeping it fresh:
So take that basic formula of tuna, tomatoes, green beans, warm potatoes, olives, hard-boiled eggs and herb vinaigrette off that bed of salad greens, if you would. I myself am about to go all nicoise on a tuna burger, Test Kitchen-style. It will be delicious and photogenic, and won't make me feel like a soggy beached porpoise.
More hot weather lunches on Food Republic: