Demand For Ethnic Food Is Exploding In America. How Will Food Companies Respond?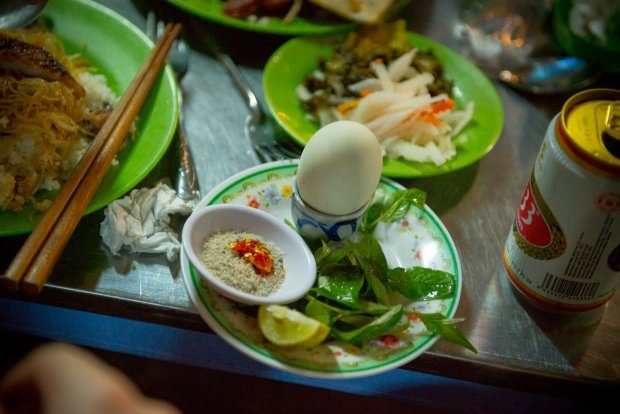 At the grocery store, spices are getting hotter. Fruit flavoring, fruitier. So reports The New York Times this morning in an expansive story outlining the growing (some may call it exploding) demand for so-called ethnic foods. Staff writer Stephanie Strom, who reports from the amazingly named Chicken Media Summit in New Bern, North Carolina, keys in a telling stat:
The Mintel Group, a market research firm, estimates that between 2012 and 2017 sales of ethnic foods in grocery stores will grow more than 20 percent. Mintel predicts Middle Eastern and Mediterranean foods will increase the most in that time in terms of dollar sales.
This is in relationship to a relatively modest 4.5 percent growth between 2010 and 2012. The reason? There are a couple of key factors. As Hispanic and Asian immigration increases — especially in the country's biggest cities — demand for products that are "reminiscent of home" will spike. But more surprising (to the Times, at least) is the increasing interest among the country's general population. They study the sales spike of Jarritos, a Mexican-made soda available in a hue of un-godly colors. The increase makes sense. Market neon sugar water available in a range of "exotic" flavors like tamarind and grapefruit, and chances are general consumer base will bite. Americans love sugary drinks, after all.
But what we are really interested in is growth of Asian flavors — and products. If you've been reading along on Food Republic, we've covered how the cuisines of Japan, Thailand, China and Korea have exploded, along with the concept of umami. The Times piece supports this.
Go Soup, a new line, is ready to eat in a pouch, an innovation aimed at young people who also will like the flavorings — soy, coconut milk and green chilies in a creamy chicken soup. The company also opted for pouches to package its new Skillet Sauces and Slow Cooker sauces, which come in flavors like Sweet Korean BBQ and Toasted Sesame.
Campbell's, the maker of Go Soup, recently purchased Bolthouse Farms, a major farming company that will help the company meet demand for products like Miso Ginger Vinaigrette. We saw this shift towards Asian flavors as we walked the aisles at last week's Summer Fancy Food Show, a major trade show that serves as a 675,000 square foot crystal ball for the food industry. In our trend recap, several of the products leaned toward Asia, including umami paste, Korean barbecue marinade and seafood jerky. But only time will tell if this 20% growth prediction (worth over $10 billion annually) will materialize.
American Tastes Branch Out, and Food Makers Follow [The New York Times]