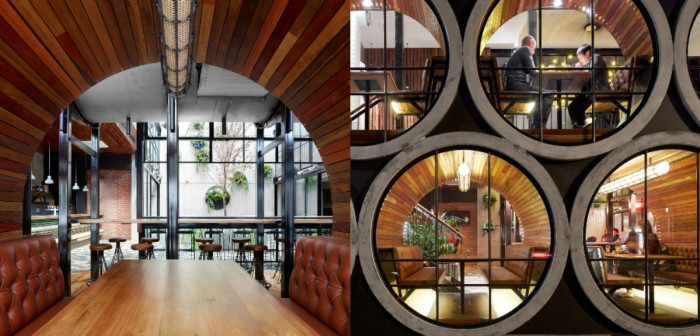 Out-of-towners might be surprised to learn that Melbourne's Prahran Hotel isn't a hotel at all —it's a pub. Still, you'd be hard-pressed to find a cooler venue for lingering over drinks. Its exterior alone reveals why design fiends and trendsetters have been flocking to the newly renovated space since it reopened earlier this month: 17 and a half concrete tubes, each weighing between four and seven tons each, stand as massive circular windows looking out from the building's front façade.
Also see: The 9 Best Things We Ate In Melbourne
The two-year project, designed by Techne Architects, was a back-breaking endeavor, both in concept and execution, says co-owner Matt Mullins. "We had the pipes custom-made and brought in on three semi-trailers and it took 11 days and nine riggers to install them. No one had attempted this anywhere on earth — we were making it up as we went along," he adds.
But the payoff is visible. Several of the cylinders serve as booths for more intimate gatherings, while one half-pipe dangles above the main space for private parties. Check out the images below.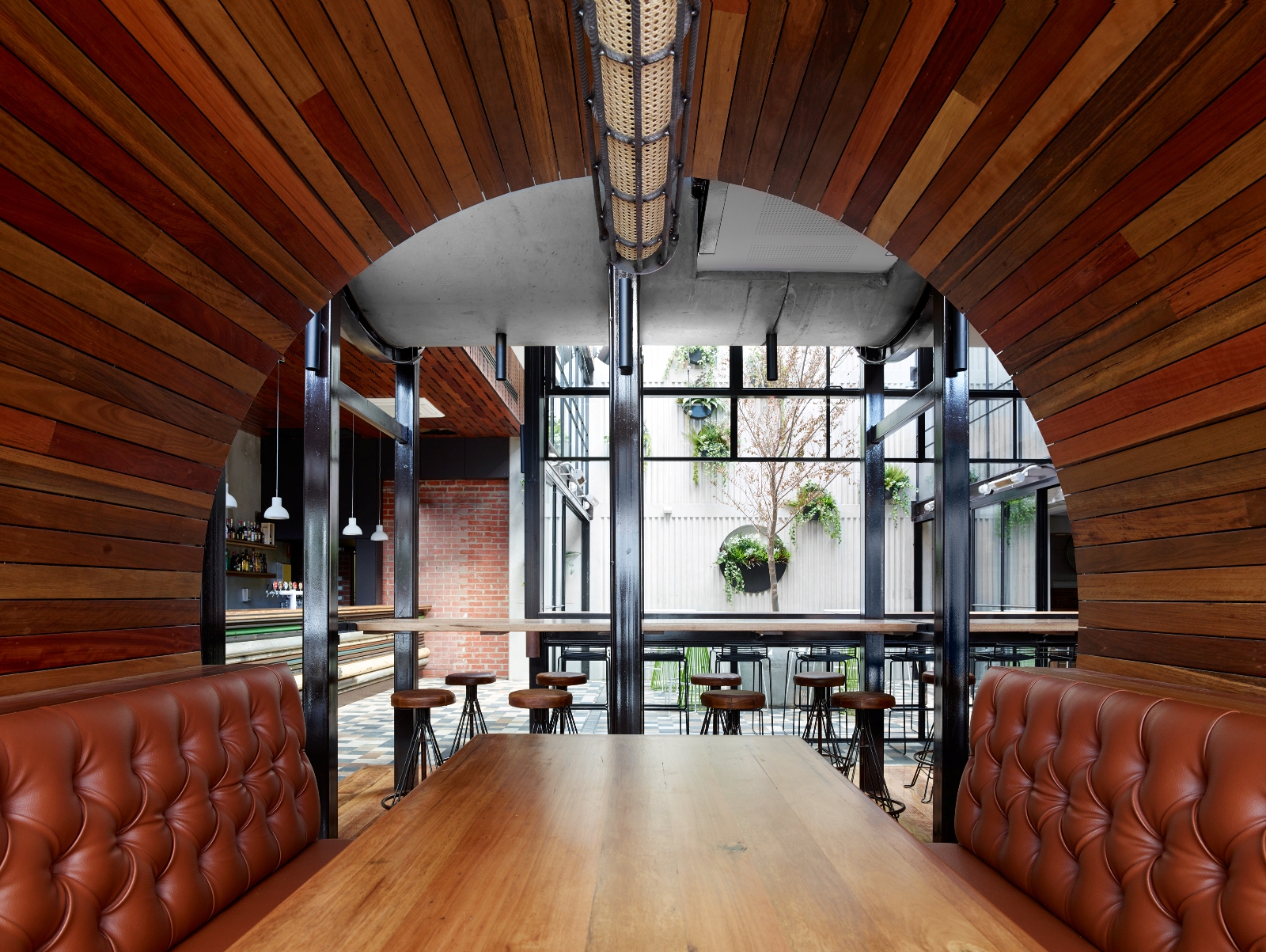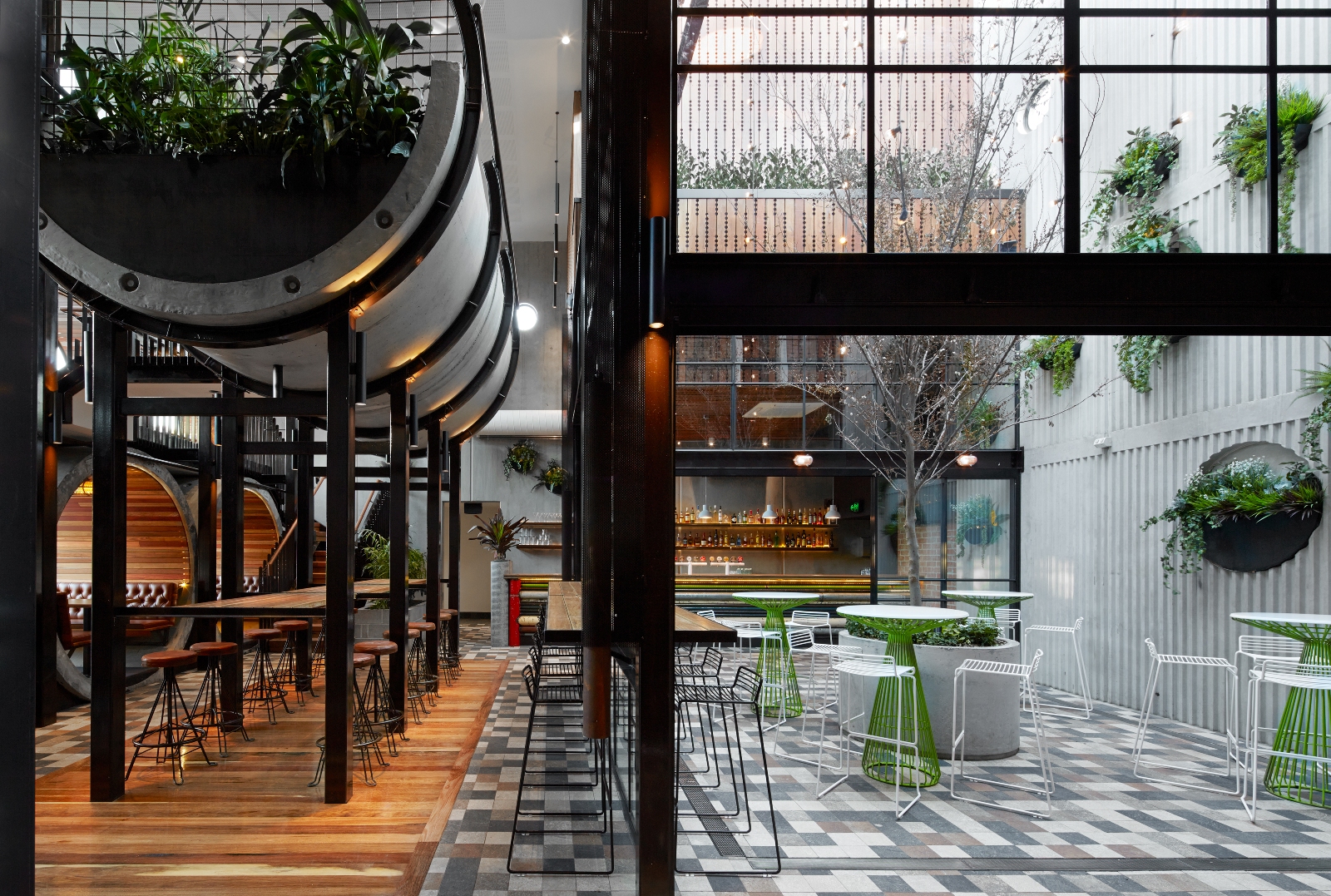 ---
---
Read more about Australia on Food Republic: