What It Feels Like To Drink A $22,000 Bottle Of Rare Cask Cognac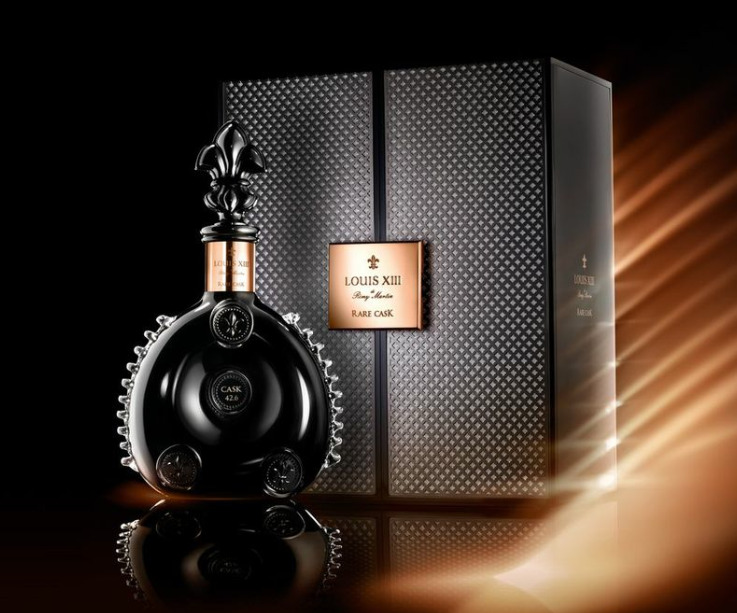 There are a few defining moments in every man's life – and yes, we're keeping things PG-rated here. There's his first childhood crush. His first job. And his first sip of $22,000 cognac (sales tax not included). Last week, I was lucky enough to be invited to sample from one of these very bottles of Rémy Martin Louis XIII Rare Cask 42,6 (the number refers to the bottle's alcohol content; we're guessing that the comma is a result of the bottle's European origin. An earlier edition of Rare Cask contained 43.8%). So, what exactly is in this cognac and why is it so expensive?
Louis XIII brand ambassador Pierre Antoine Bollet outlined the extensive process behind the contents of the 738 Baccarat crystal decanters available to the public — each detailed with 22-carat rose gold. All ingredients are sourced from Grande Champagne, the best of the six cognac-producing regions of France.
There are exactly 1,200 separate eaux-de-vie present — colorless fruit brandies mixed together to create the final blend. After the blending, the liquid is aged between 40 and 100 years in casks called tierçons. Cellar Master Pierrette Trichet first discovered the particular cask in 2009, during her usual tastings of outstanding aging eaux-de-vie. In the fall of 2012, she declared that the contents had finally achieved their long-awaited perfect point of balance.
Bollet noted how each individual eau-de-vie provides something different to the blend, with younger brandies giving off fruitier flavors and older ones lending touches of leather and tobacco. From the moment the bottle is opened, you can tell that you're in the presence of something special. Complex aromas waft from halfway across the room and each careful sip reveals a new layer of flavors as the palate adjusts. We'll stop short of calling the bottle a "must-buy" for obvious reasons, but also wouldn't mind if this tasting was not a once-in-a-lifetime experience. Alas, with only a half glass taste permitted, the question of what a $22,000 hangover feels like remains unanswered.
For availability and retail information, visit Louis XIII Rare Cask 42,6.
More cognac stories on Food Republic: