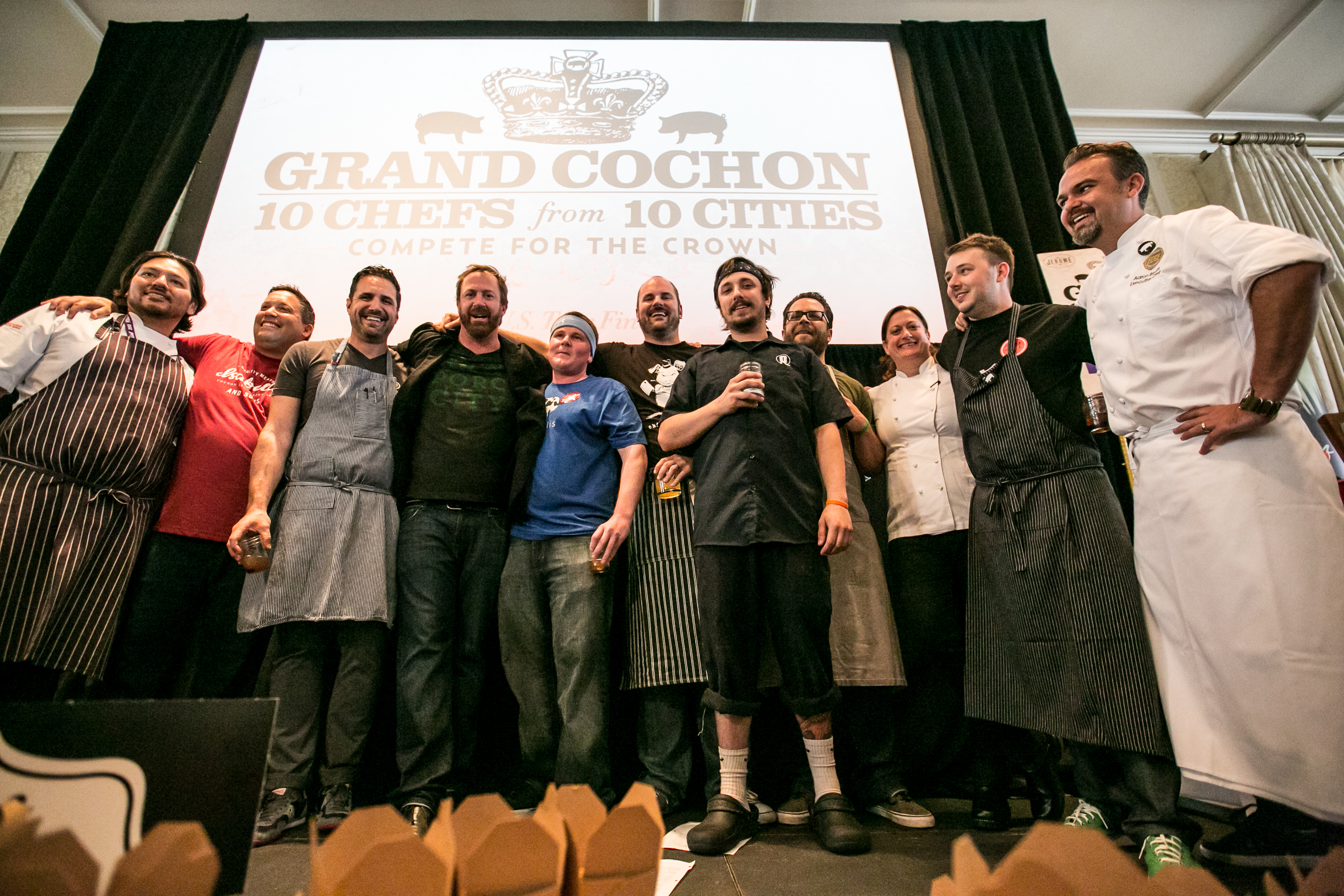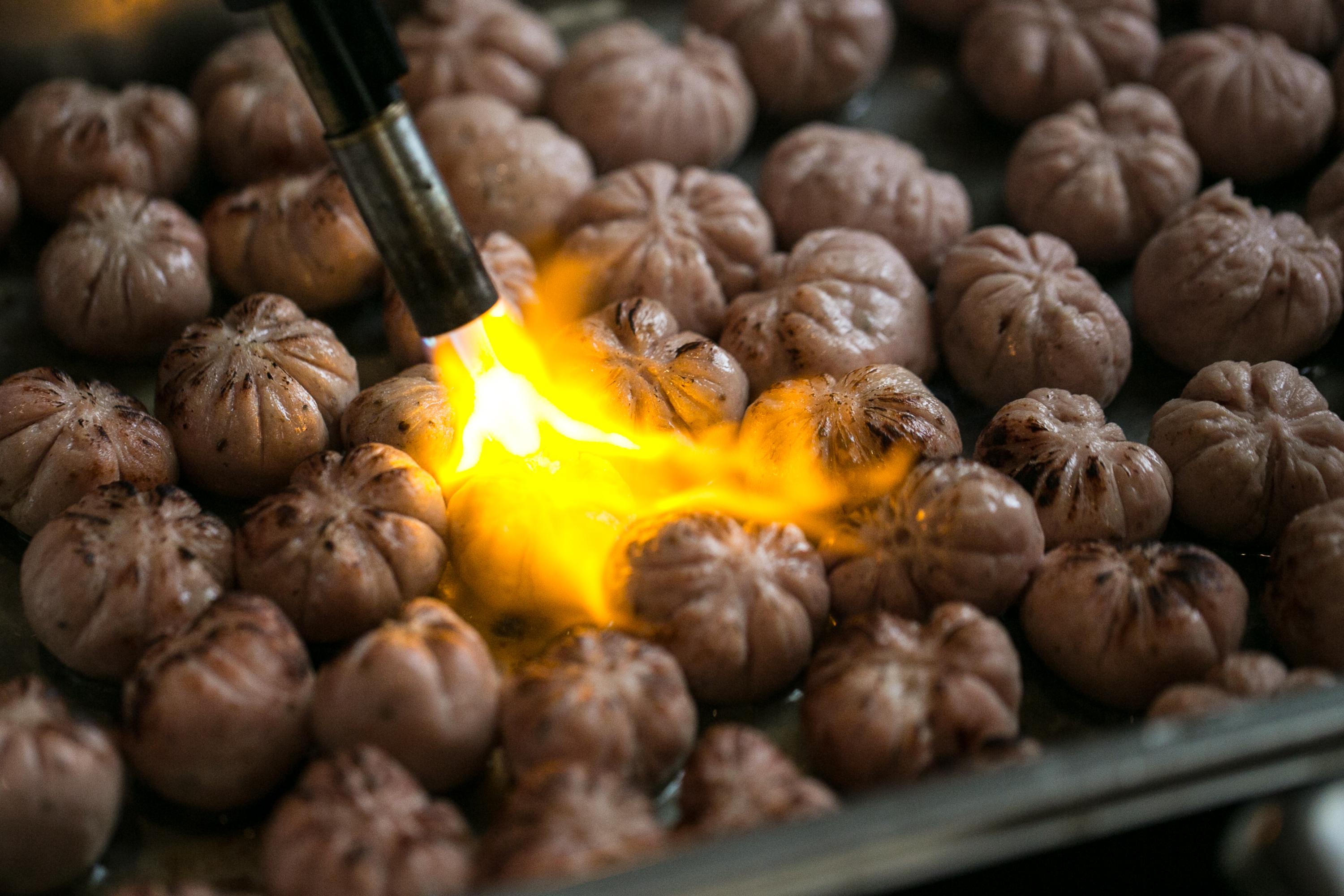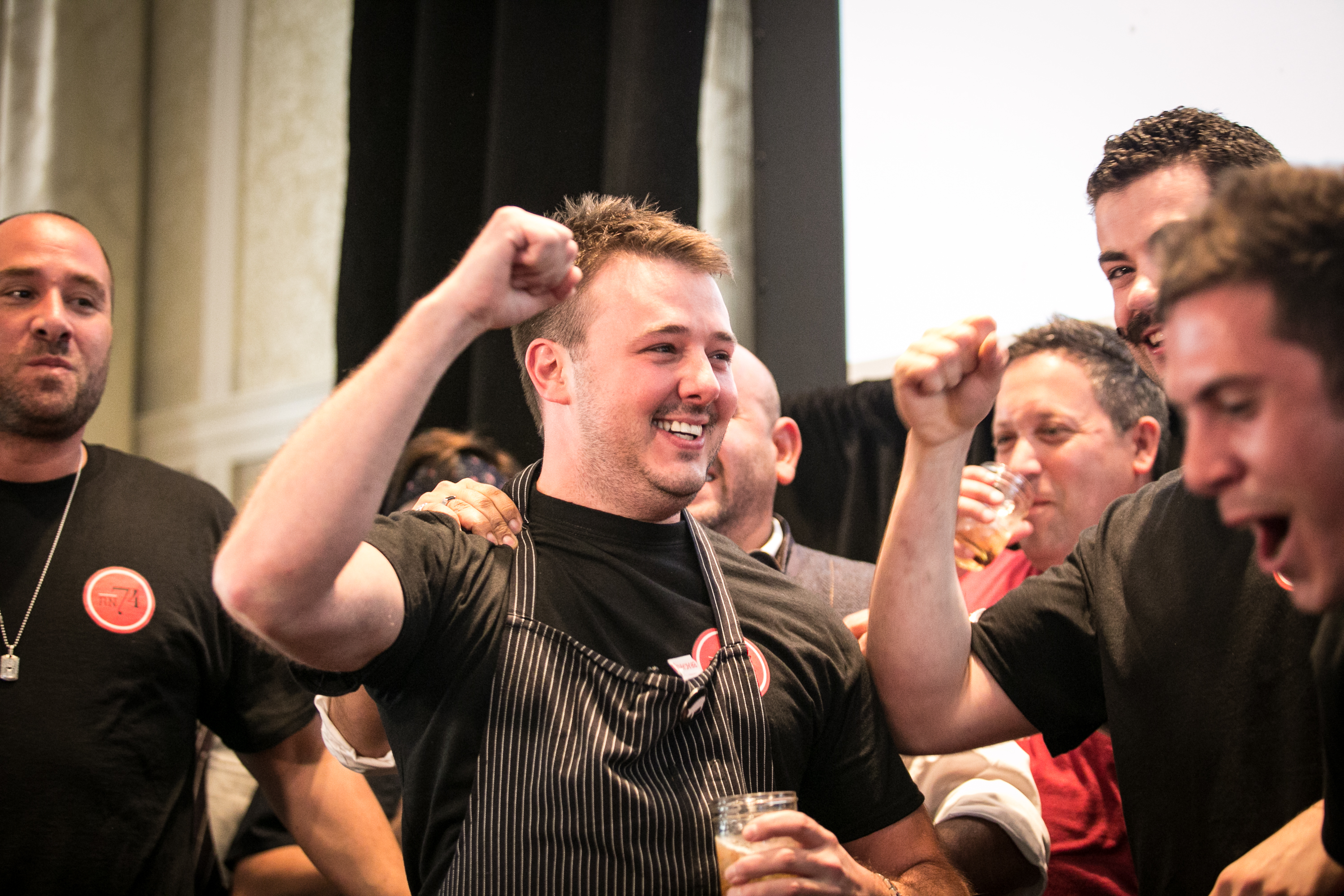 Cochon 555 asks one simple question: What can you, talented and slightly insane chef, do with an entire heritage-breed pig? The answer has been answered loudly via a 10-city competition that sent Red Wattle and Berkshire pigs to kitchens across the country.
At each of the stops, five chefs were given the pig and asked to create five courses that best reflect their style — and implements the concept of nose-to-tail cookery. At the festive gatherings, creativity flows almost as freely as bourbon. The winner doesn't just win a pig trophy (natch), but an invitation to compete in yesterday's Grand Cochon Final in Aspen. (I once served as a judge and it was pretty epic.)
And after over 30 dishes, judged by the likes of Andrew Zimmern, Jenn Louis and David Burke, a single champion was crowned the new Prince Of Porc. Ladies and gentlemen, Adam Sobel of RN74 in San Francisco is your new champion. He clinched the crown with several inspired dishes including a fat back mapo tofu made with braised pig head and trotters, loin meat, shoulder and lots of chili oil. He also served something called The Return of Fat Elvis, which was like a dessert egg roll with smoked pork belly, peanut butter, banana, chocolate and passion fruit caramel.
Congrats to all of the finalists, including:
Missy Robbins – New York City
Ryan Smith, Empire State South – Atlanta
Jason Harrison, Flame at the Four Seasons Resort Vail
Jason Franey, Canlis – Seattle
Michael Scelfo, Alden & Harlow – Boston
Mike Isabella, Graffiato – Washington, D.C.
Adam Sobel, RN74 – San Francisco
Aaron Brooks, Edge Steakhouse at the Four Seasons Miami
Cosmo Goss, Publican Quality Meats – Chicago
Ray Garcia, Fig – Los Angeles