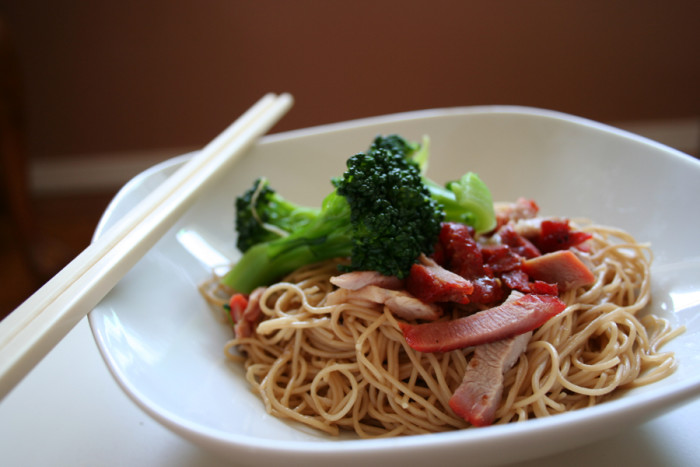 Last week's announcement that Chinese company Shuanghui struck a deal to take over U.S. pork and ham producer, Smithfield, is causing consumers and legislators alike to worry. The deal, which is pending regulatory approval from D.C., is raising food safety concerns primarily due to the Shuanghui's recent violations. From the Chinese perspective, access to coveted American pork and advanced farming technology makes the takeover a lucrative proposition.
Concerning the deal, Senator Debbie Stabenow (D-MI) was troubled by the implications for U.S. food safety, though Smithfield has said the takeover would mean more exported pork to China, not vice-versa. In a recent post, NYU professor Marion Nestle compiled takes on the buyout from varied media outlets including an infographic from the Wall Street Journal comparing Chinese and U.S. pork supply chains from slaughter operations to inspection. And beyond potential food safety issues, the residents of Smithfield, VA have a personal stake in the outcome of a Smithfield sale. The Washington Post interviewed residents about the possibility of a Chinese Smithfield ham for Easter and how the deal could affect factory jobs.
Meanwhile, the Senate continues to move the farm bill along, with the week of June 17th still set for a fiery floor debate. See Mark Bittman's recent column explaining the controversies caused by food stamps alone.
In other news this week: