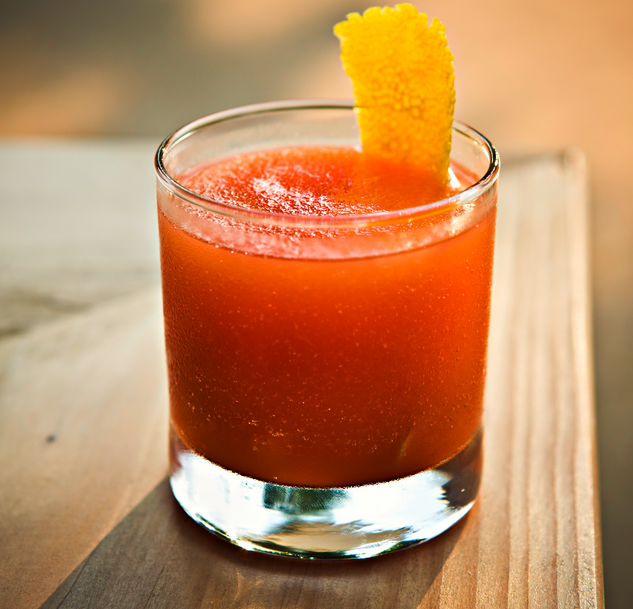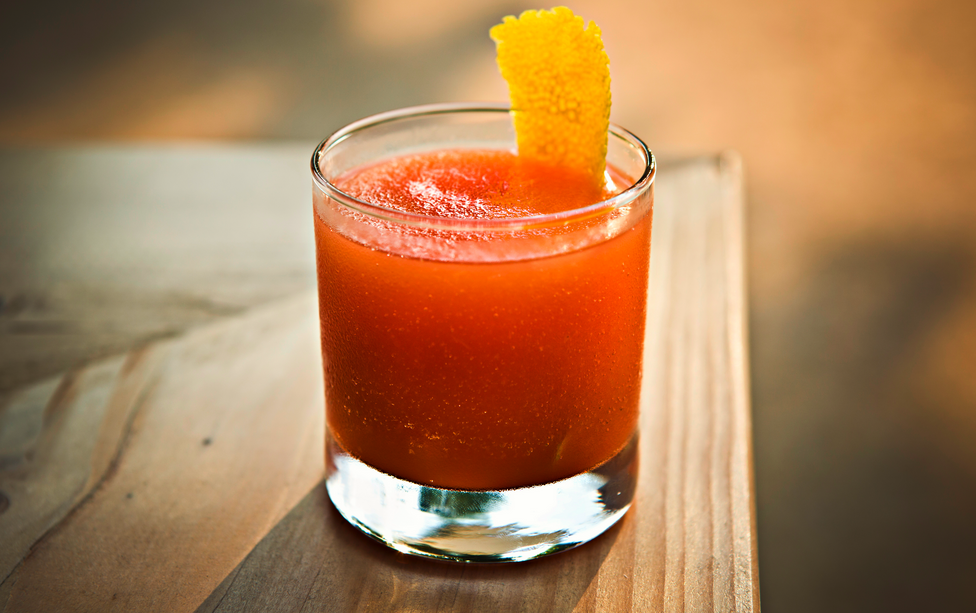 Right now, Chicago may be home to the coolest Negroni in the world — the Negroni Slushy from Parson's Chicken & Fish. Parson's is the new Southern-fried chicken shack from the same people behind the much-loved Longman & Eagle. Though there will likely be a wait for a table inside, the massive patio makes the time go by quickly. And, yes, that churning machine behind the bar — the one that wouldn't look out of place in any of the awful establishments on Bourbon Street — does serve a frozen alcoholic drink by the glass. Or, hell, you can order a pitcher if you want.
But this machine is not dispensing a hideous concoction of corn syrup, grain spirit and food coloring and calling it a margarita. On the contrary. Parson's machine serves a frosty Negroni variation made with great ingredients — Chicago's excellent Letherbee gin, Luxardo Bitter, sweet vermouth and a bit of lemon juice. Wait, no Campari? It's cool. You guys do that. And I can't think of anything better to drink on a hot summer evening than one or two (or three) of these. From my vantage point on a Friday afternoon, it seems that they're definitely onto something. Loads of people were ordering them. Perhaps we're about to see a new trend in well-made frozen cocktails?
Parson's Chicken & Fish
2952 W Armitage
Chicago, IL 60647
parsonschickenandfish.com
Is Parson's Negroni Slushy the only good alcoholic beverage to come from one of these machines? As we ready Frozen Drinks Week (more soon), we want to hear about your favorite adult slushy.
More Drink Better ideas on Food Republic: