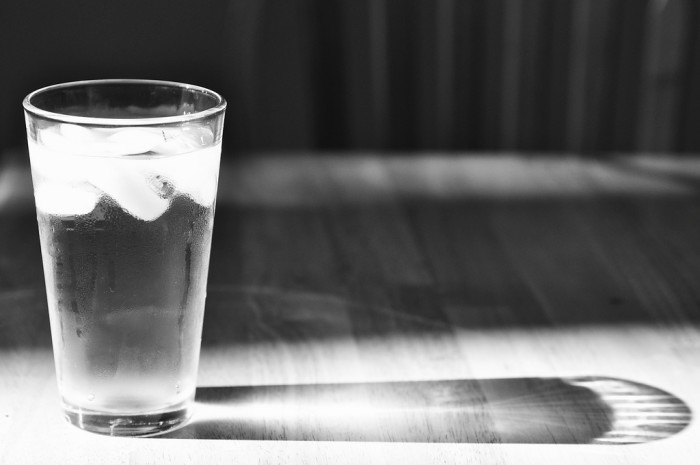 Ever since I posted my easy citrus-flavored seltzer hack, I've been thinking a lot about making great-tasting zero-calorie summer drinks. I get that you don't have to be seen in a bikini, but I do. This is how I found a way to make water taste better that isn't adding fruit or a lemon slice. Because sometimes you don't want to drink some weak-ass lemonade. The fix involves adding exactly one drop of high-quality, very pure, essential oil in a large bottle or pitcher. dōTERRA sells very potent, all-natural essential oils online in flavors that water wants to taste like. Basil, lemongrass, cilantro, ginger, wild orange, grapefruit, lemon, lime and even lavender transform water into a vehicle for relaxation and hydration (and the two are related).
Here's how you do it. Fill a large bottle with water, then add one drop — ONE DROP — of this stuff, cap tightly and shake well. Now I know what you're saying, oil and water don't mix. That is still correct. The oil, true to form, will not incorporate into the water — it will float to the top and you'll probably drink it right away (so the first sip or two may be stronger). After that, the rest of the water will simply be scented and very slightly flavored.
And you might be asking this, so I am going to answer it straight away. This is NOT girly, just try it out and see if you can stop yourself from finishing the bottle and "making" another. Lemongrass-grapefruit water at the beach? Wild orange-ginger water by the pool? Basil-lime water on a road trip? Bring it on.
More hot weather advice on Food Republic: