Photographer Ben Watts Debuts His Own Rosé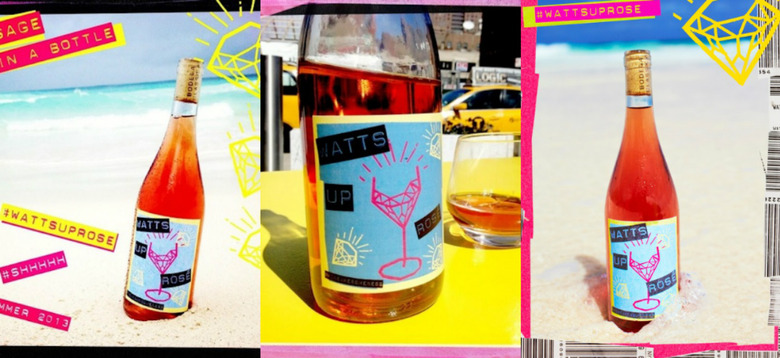 It wasn't photographer and artist Ben Watts' idea to create a rosé wine, but he got one with his name anyway. Amusingly named WattsUp Rosé, the very Rad neon-scribbled label may sell itself as the must-have for beachside drinking during the summer of 2013. But it's also a pretty great bottling alone.
So how did it happen? The NYC-based photographer and downtown party staple — who has branded himself and his work with the catchphrase "WattsUp" — loves drinking the pink stuff year-round. He loves it so much that he caught the attention of Luke Correale and Brad Ball, the founders of the online subscription-based wine retailer, Wine Awesomeness.
Seeing an opportunity for a collaboration Ball, a sommelier, worked with a producer in the Rioja region of Spain to bottle the summery quaff — while the creative team at Wine Awesomeness conjured up some label designs with Watts' imagery, including the Aussie's trademark diamond. The two partners met and consulted with Watts earlier this year, resulting in one awesome, high-Wattage bottle of Spanish rosé.
WattsUp Rosé is available exclusively through Wine Awesomeness ($54 for a 3-pack).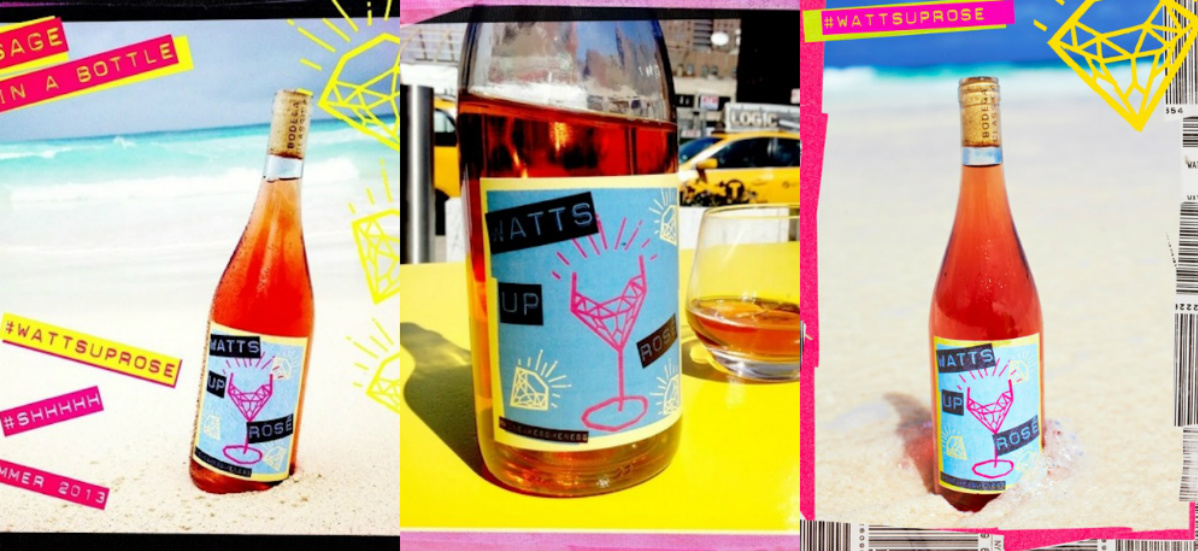 Fresh juice! WattsUp debuted last week and is currently available through Wine Awesomeness, and several Montauk-based shops.[/caption]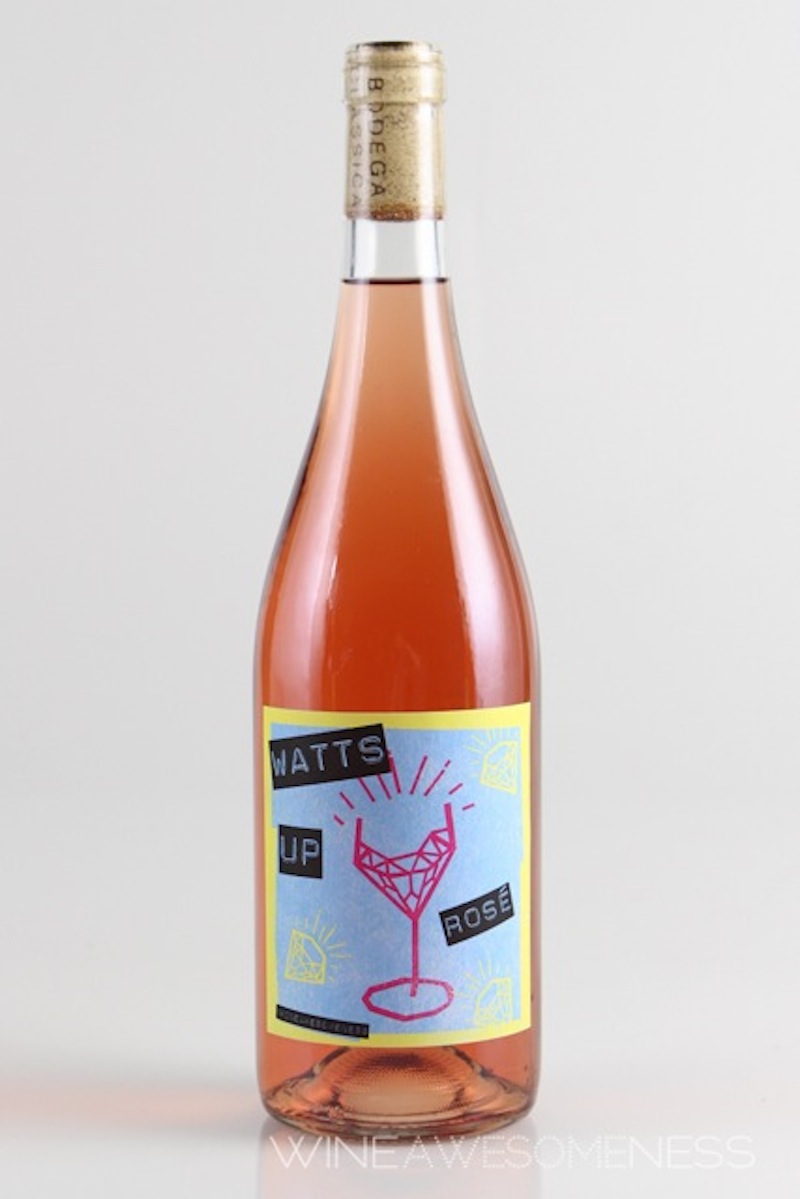 Endless summer: Watts is a year-round fan of the pink stuff (even more so now that he's got a wine to call his own).[/caption]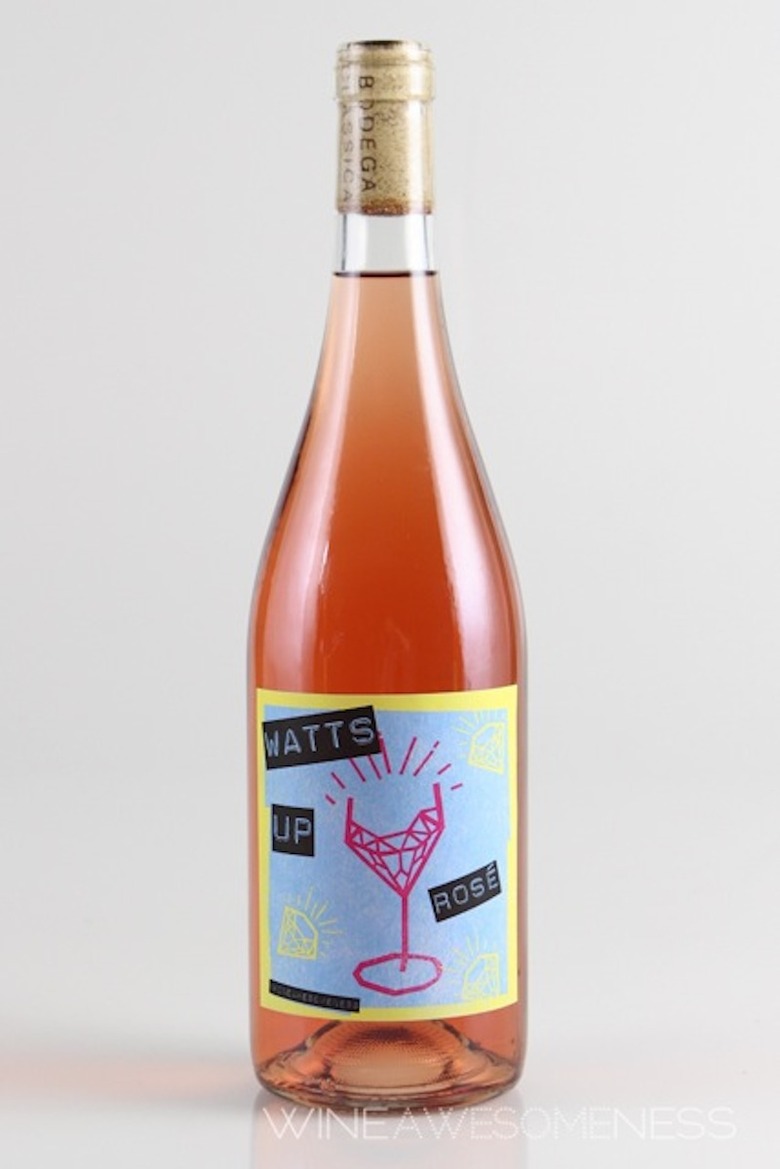 Tasting notes aside, the label, a mash-up of Watts' illustrations and trademark phrases, makes one rad bottle for toting to your next beach bash. [/caption]