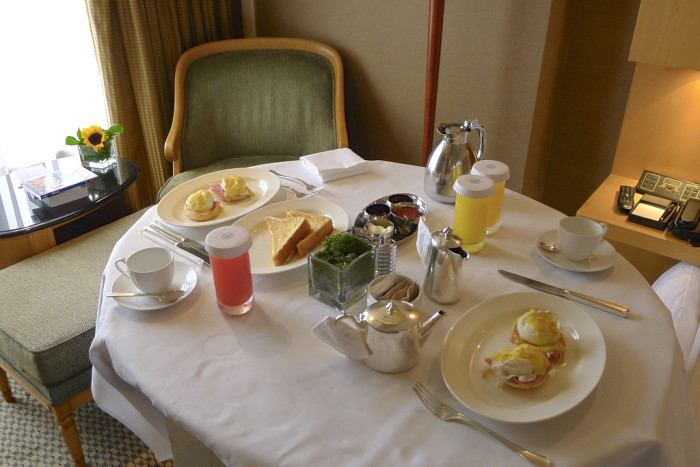 Room service may be on the road to exinction. If Hilton is disposing of those stainless steel domes that make it look like your food's still hot (but really it's just slightly steamed), the rest of the industry can't be far behind.
According to Crain's New York, the mammoth 2,000-room Hilton Midtown will no longer deliver food to rooms.
"Like most full-service hotels, New York Hilton Midtown has continued to see a decline in traditional room-service requests over the last several years," said a spokesman in a statement.
And in this day and age, if it's broke, get rid of it — and move forward. Twenty-four hour take-out options will replace the cost of ferrying and maintaining room service carts, linens and servingware. On the plus side, no more waiting an hour for your club sandwich and fries or adding 18% to an already-overpriced menu (plus tip). If it helps Hilton cut costs on the labor-intensive, low-profit amenity — which is more or less guaranteed — it's likely that other hotel chains will follow suit.
Last year I went to Chicago for the opening of Public, Ian Schrager's new lower-priced higher-luxury hotel, which leaves your "Public Express" room service order in a brown paper bag outside your door, which means no more frantically straightening up your room lest the server see it in disarray. Verdict: big improvement.
Would you be less likely to stay at a hotel that shut down its room service, or opened without any to begin with? Let us know in the comments.
More hospitality on Food Republic: