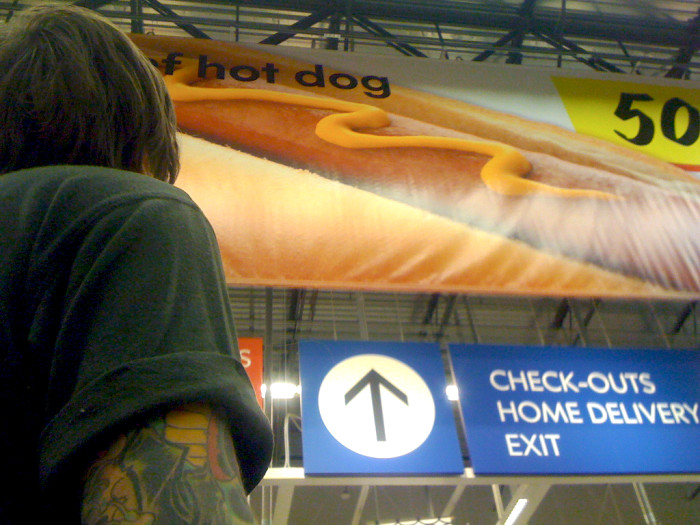 IKEA shoppers of Charlotte, NC, rejoice! There has never been a better month to live in the Tar Heel State and require cheap, kind of easy-to-put-together furniture. For the entire month of June, Thursdays and Saturdays, if you spend $150, you eat for free.
But what if you don't need a new Fjolla bed and your Pattar bookcase is serving you just fine? Folks, we're talking free IKEA meatballs here, certified horse-free (maybe), so find a way to get your total past the $150 mark and chow down. We've done some equivalent research for you:
2 Sultan florvåg mattresses
8 mini-greenhouses
15 of those sheepskin rugs your dog gets possessive over. Who's king of the sheepskin now!?
or 625 tea light candles, cause then you have them.
Oh and if you drag Dad to IKEA on Father's Day, you're a horrible son or daughter, but he eats breakfast for free.
More vaguely Swedish news on Food Republic: