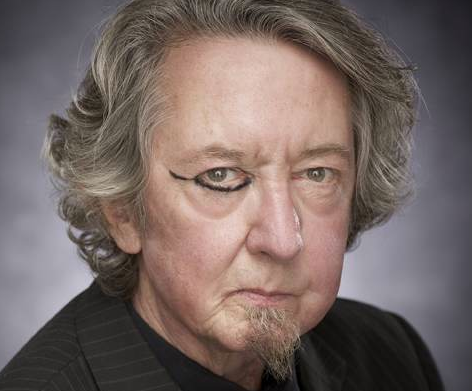 I would like to take this week to introduce you to a spirits industry legend that virtually every bartender in the world worth his or her (margarita) salt should know. This time, however, the man in question is not a bartender or a distiller. While that is not to say he cannot bartend or does not occasionally get behind the stick, it is just that this man is primarily known for writing. He has authored no less than 10 books on the subject of booze and cocktails (of which I know of). The man I would like to introduce you to in this week's column is Gary Regan, or as he is more commonly known, "Gaz."
Gaz's first book was published in 1991, which is the year that I became legal to drink. Now I know that dates me a bit, but not as much as it dates Mr. Regan. The book was called The Bartender's Bible and it contained over 1,000 cocktail recipes, as well as details on how to set up a bar. Along with Dale DeGroff, who was the most visionary bartender at the time, Gaz served as an instrumental cocktail writer. As you can imagine, the two of them became great friends over the years.
Gaz's initial foray into the world of spirits and mixing drinks was not in a high-end cocktail lounge, but rather in a pub in Northern England. A place where one needs a good sense of humor to survive and where the least important aspect of tending bar is the quality of the drinks. In pubs, it is all about keeping the customer happy (often simply because you don't want a fight to kick off). The art of making a guest happy at your bar is one of the underlying philosophies that Gaz always conveys throughout his books and seminars. He intermingles this message with a deep knowledge of spirits and cocktails that he passes on to you.
Today, you can look at virtually every bartending event around the world and see Gaz's name as one of the headliners. You will find him teaching seminars and if you are lucky, you will catch him occasionally stirring and shaking up drinks at The Dead Rabbit in New York. Should you love learning about the world of cocktails and spirits, however, my suggestion is to try and get your hands on one of his books. His personality and humor shine through all of them, and that is a good thing. Here are some of my favorite reads of his:
The Book of Bourbon and Other Fine American Whiskeys
1995, co-authored by Mardee Haidin Regan
This is one of the best books ever written on the subject of bourbon and American whiskey and it is now considered a collectable. It walks you through the journey of the spirit and its place in American culture from its origins to its status in society. There are some great cocktail recipes, which are accompanied by even better stories.
The Joy of Mixology
2003
This is Gaz's crowning glory and no cocktail book collection is complete without a copy. You are taken on a journey of the history of the cocktail and the evolution of mixed drinks, as well as provided with recipes broken into drinks' families and philosophies on what makes a great bartender.
The Bartender's Gin Compendium
2009
In this book, you hear about Gaz's travels around the world of gin, as he visits distilleries, meets Master Distillers and hangs out with Brand Ambassadors. The book also discusses the history, origins and production of gin in detail, as well as the cocktails that made the spirit famous. Perhaps the most useful part of the book is the guide to the gin brands themselves.
The Negroni: A Gaz Regan Notion
2013
The latest work from Gaz explores the story behind the cocktail considered a bartender favorite all over the world, the Negroni. There are essays from top drink writers and historical articles found by Dave Wondrich, the world's most foremost expert on the history of the American cocktail. Also included is a compilation of recipes from bartenders all over the world who have put twists on this classic drink.
Read more industry profiles by Simon Ford: