Forget about that weekend fishing trip — Parisian designers Mathieu Lehanneur and Anthony van den Bossche have designed a do-it-yourself fish tank, for growing fish and plants to enjoy in the comfort of your own living room. The tank, known as Local River, provides a living habitat for fish. The Local River ecosystem uses aquaponics, a sustainable food production system that combines aquaculture, such as snails, fish and shrimp, with hydroponics — plants that thrive in water. This maintains a balance for the ecosystem, which allows the fish and plants to co-exist peacefully…and eventually, deliciously. Technically, you can catch, cook and eat the fish all in less than an hour.
Local River is available in two sizes. The large model is 64 x 29 x 39 inches and costs $15,990, while the smaller model costs $9,900 and and is 29 x 18 x 36 inches. Intrigued? Click here for more details. You can also visit Lehanneur's official site: mathieulehanneur.fr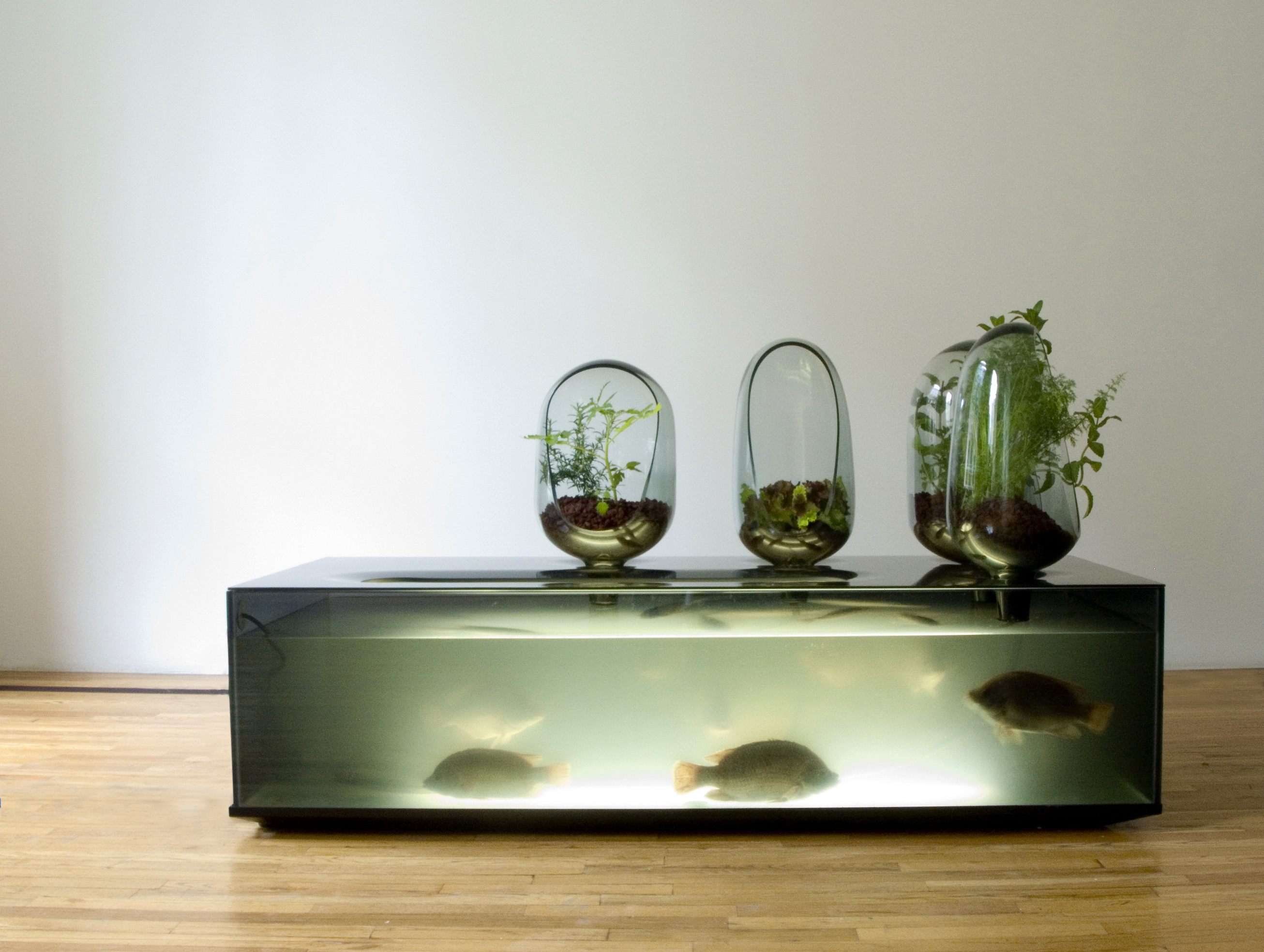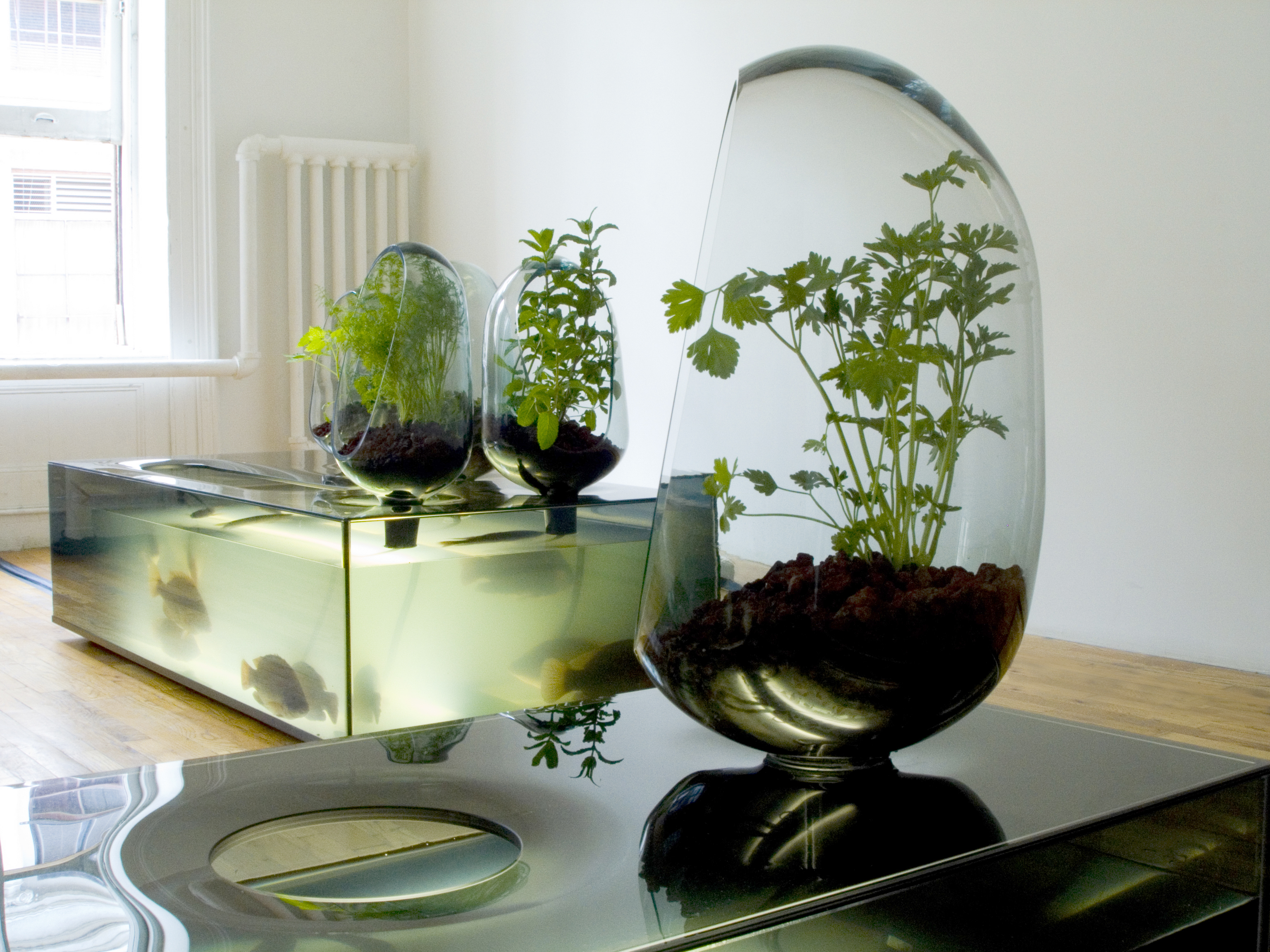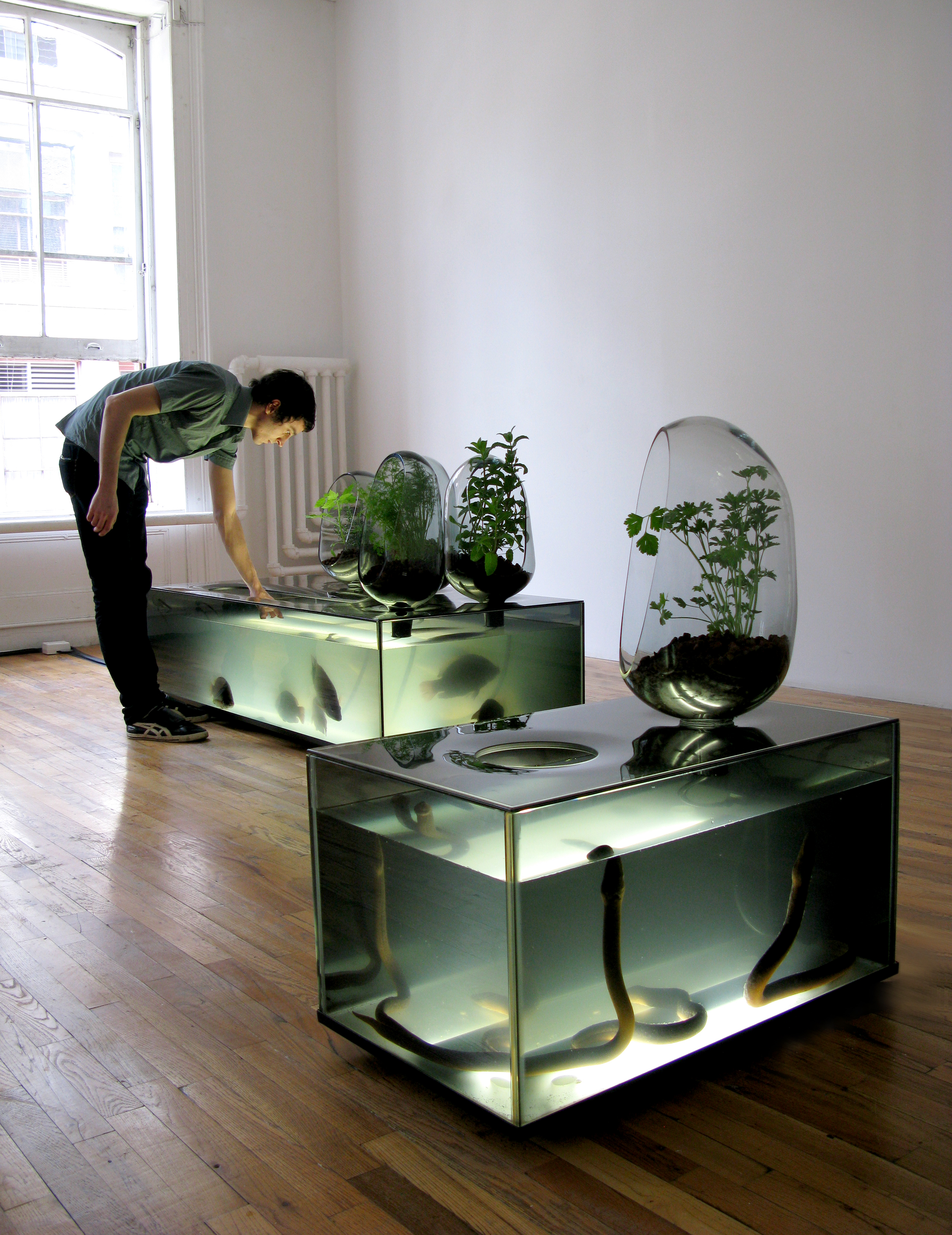 Images courtesy of Mathieu Lehanneur and Anthony van den Bossche.
More Green Design On Food Republic: