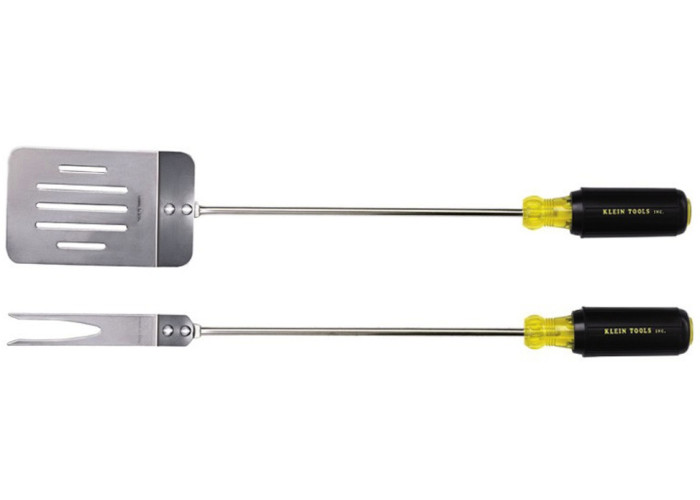 We're wrapping up our coverage of Grilling Month, but the summer's grilling season is just getting underway. A rugged and smart addition to any grill kit, here's one very cool-looking spatula and fork set by Klein Tools — just two more reasons to fire up the grill.
When it comes to tools, Klein isn't screwing around. The company, which specializes in manufacturing almost every necessary product under the sun for carpenters and professional tradesmen, recently introduced this awesome pair of bbq accessories for laymen and expert grillers alike. The set ($15), a stainless steel spatula and fork (both 17 inches long) feature the same trademark "Cushion-Grip" handles found on most Klein products, making them your go-to utensils for a season of endless grilling. Even better, the handles are so recognizable that you'll have no trouble finding them in your crowded kitchen tools drawer.
Pick the set up via Klein's website here. The company also makes a bottle opener ($7), worth adding to your tool collection.