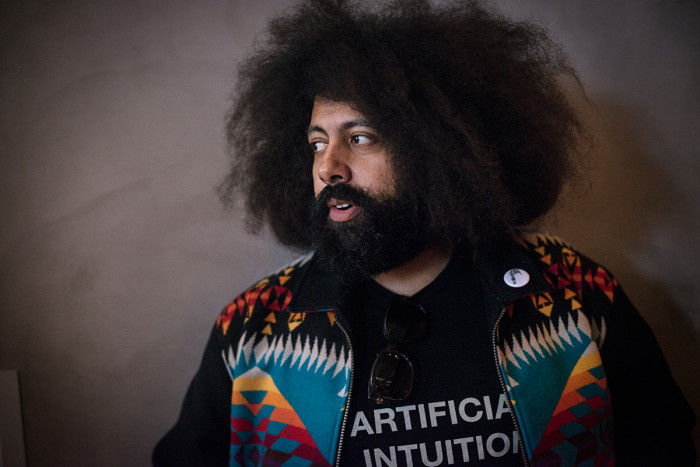 Reggie Watts is one of Food Republic's favorite comedians, so naturally, when we found out he'd be in town during Austin Food And Wine Festival's Food Republic Interview Lounge at the W Austin last month, we invited him for a sit-down. We'll have more of that interview soon, but first, we wanted to share Reggie's ad-libbed, beatboxed Food Republic theme song. We are officially now proponents of the "Socialism of Fanciful Flavors." Watch:
Reggie Watts Food Republic Theme from Food Republic on Vimeo.
We'd also recommend tuning into Jimmy Kimmel Live tonite on ABC for Reggie's appearance, and checking out more Reggie Watts videos on Jash, the YouTube channel he started with Sarah Silverman, Michael Cera and others (especially check out his RegRoll viral video), as well as these Reggie-related stories on Food Republic:
---
This has been presented by our friends at the W Hotel Austin.