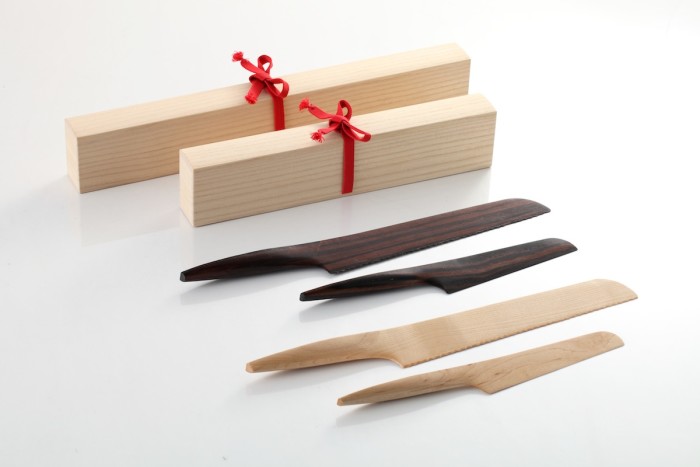 With all the bells and whistles of modern kitchen gadgetry these days, simple streamlined design can seem like a rather novel approach. Designer Andrea Ponti's new, all-wood "Fusion" knife collection is the perfect embodiment of that pared-down philosophy. His minimalist design marries with exacting technical craftsmanship for one of the boldest sets of blades we've seen yet.
Ponti (Italian-born, but now based in Japan) created the knives in collaboration with Issei Hanaoka, who handcrafted the limited-edition collection from his studio in Kyoto. Available in two styles — a serrated edge that's ideal for slicing bread and a non-serrated edge for cheese, fruits and desserts — each in ebony and blonde maple. And while they may look like strictly conversaton pieces, these blades are meant to be used. Each knife comes with its own sharpener, which Ponti describes as working just like any other typical knife sharpener.
Available for approximately $116-$174 through Ponti's website.