25 Killer Side Dishes For Memorial Day Weekend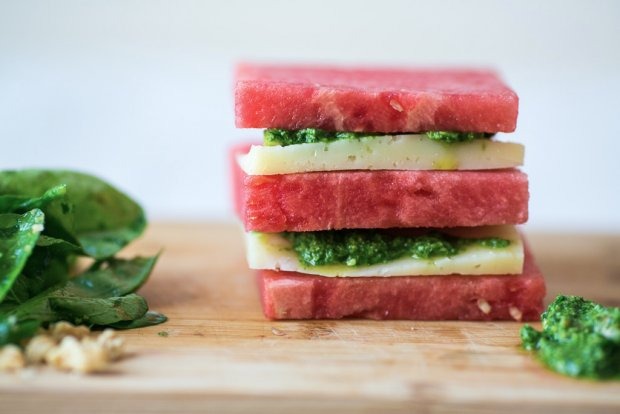 Hopefully you've got your meat-grilling plan all figured out for this epic weekend of cooking outside. If not, good thing it's Grilling Month at Food Republic and we're just bursting at the seams with juicy, tender, flavorful and yes, slightly charred ideas. Once the beast is off the grill, it's the sides' time to shine. Here are 25 side dishes sure to complement your barbecued fare. Our advice? The Cobb Macaroni Salad rocks.
Easy Coleslaw Recipe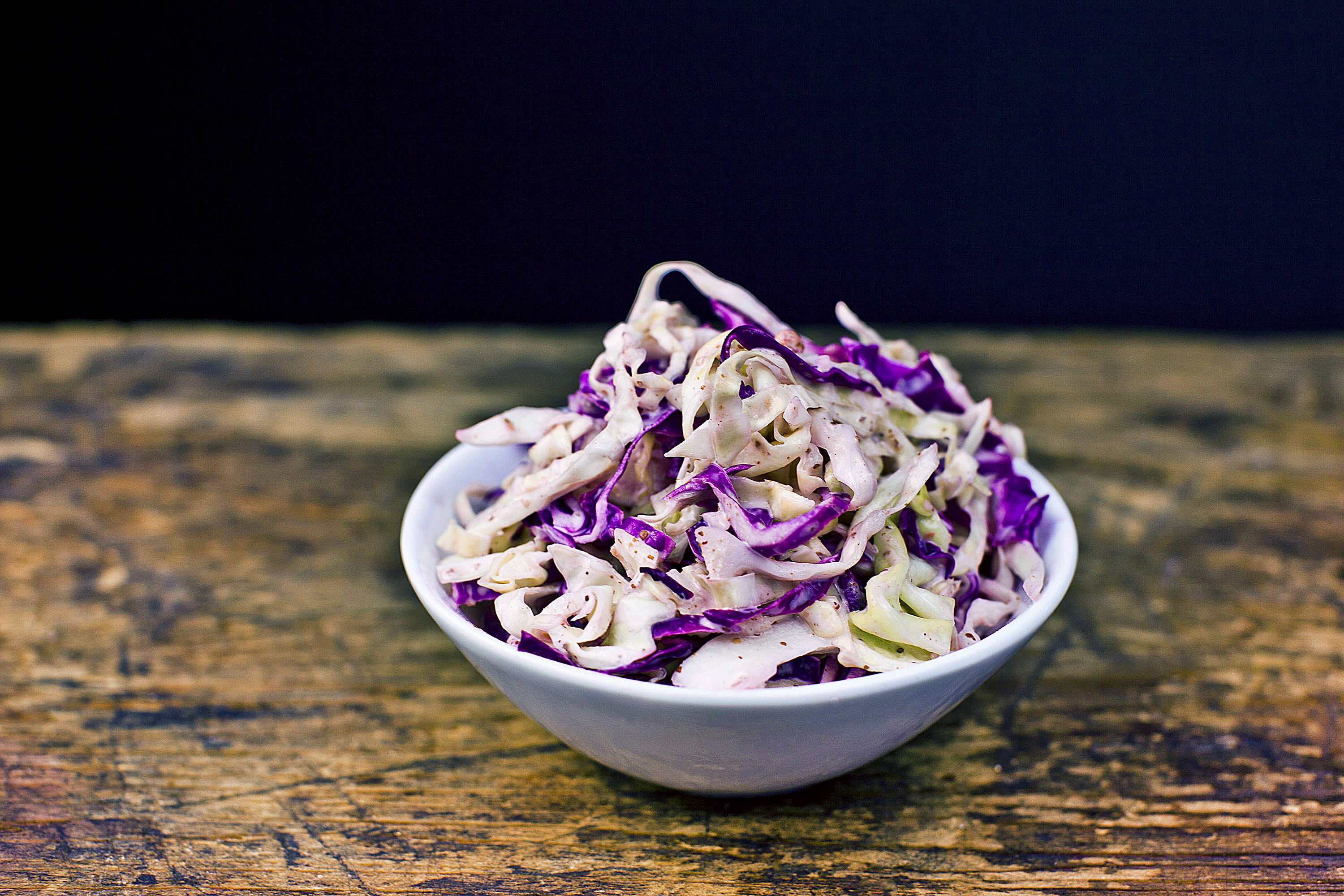 Sometimes the best things in life are the simplest, and you can't get much simpler than this easy coleslaw. I mean, the recipe only has two steps. Serve alongside your favorite summer dishes and you'll be glad you didn't spring for the soggy, bland mayo-and-water-laden "option" from the deli counter.
Swiss Chard with Shiitake Butter Recipe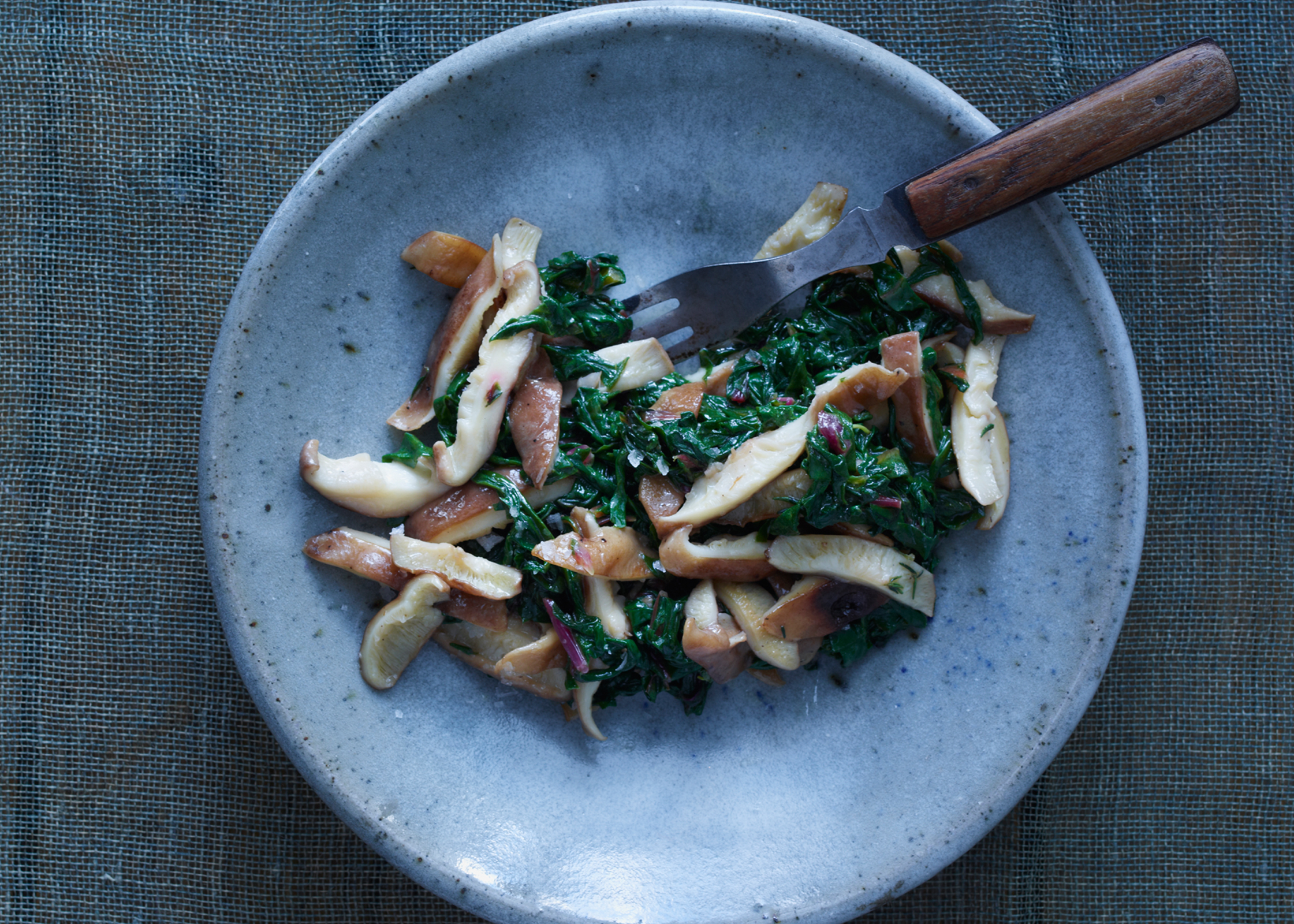 Combat the slight bitterness of Swiss chard with the earthiness of mushrooms.
Bark's Baked Beans Recipe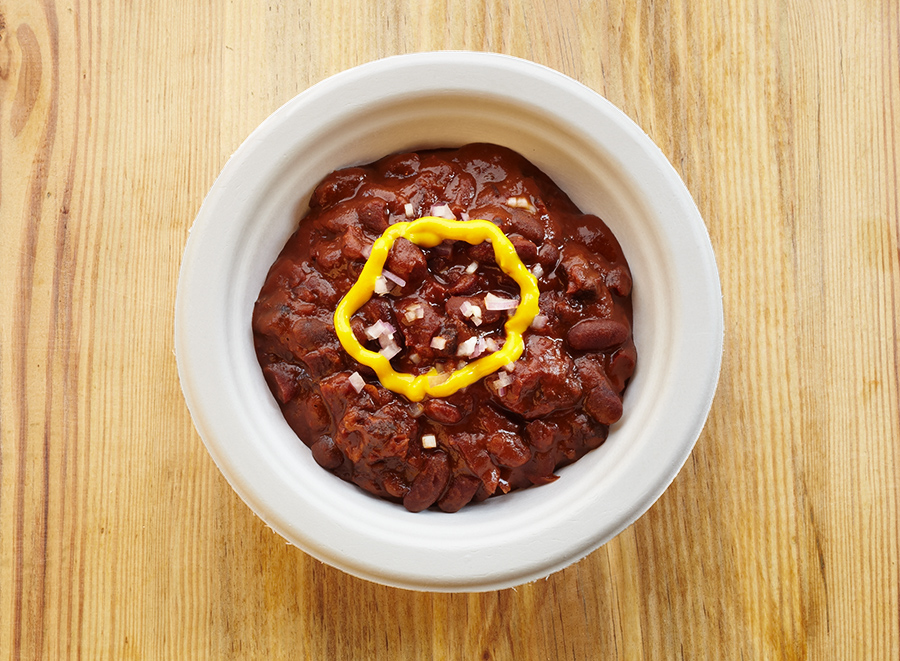 The idea behind the baked beans was really in part a nod to our inspiration for the concept behind Bark, " says Josh Sharkey, chef and co-owner of Bark Hot Dogs in Brooklyn's Park Slope.
Potato Salad With Horseradish Recipe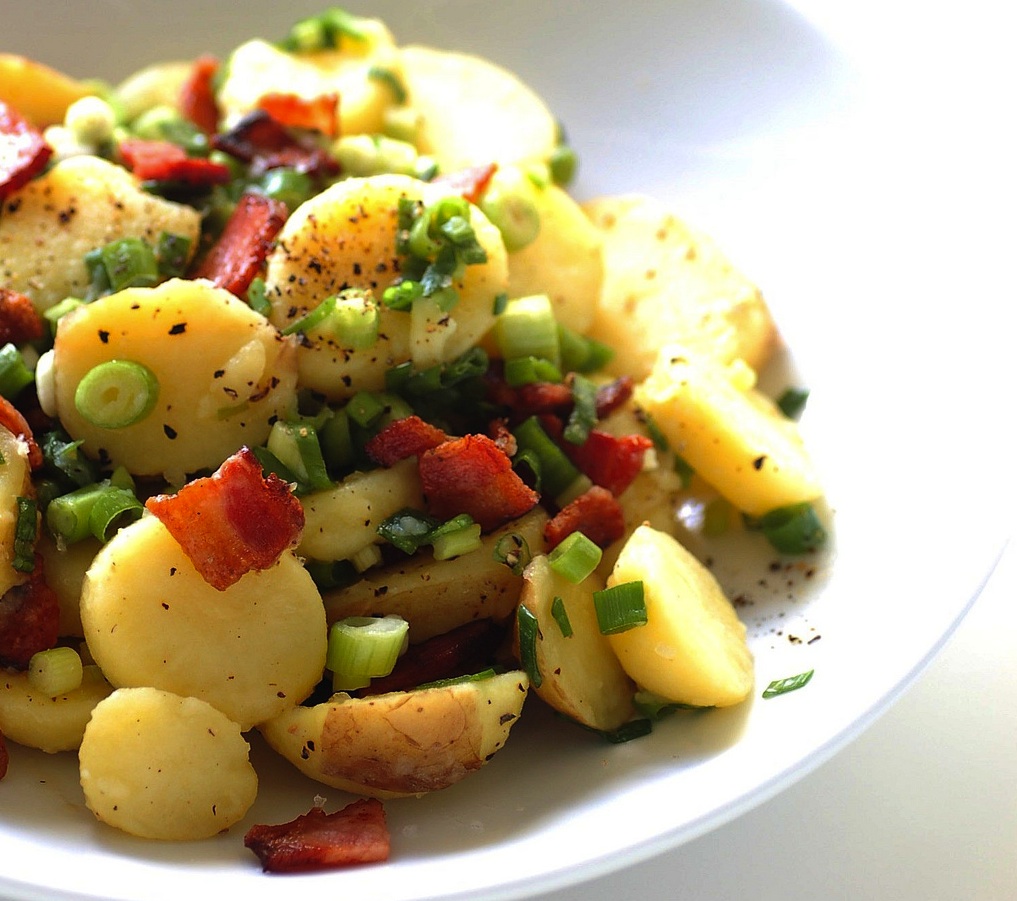 German-style potato salad automatically wins over the baconless, mayo-choked goop we continue to serve at family reunions. This potato salad with horseradish follows the same idea, replacing the vinegar with a bright lemon-scallion-anchovy dressing and adding parsley and yellow peppers for some textural variation. Naturally, we've kept the bacon around.   
Sugar Snap Pea Salad Recipe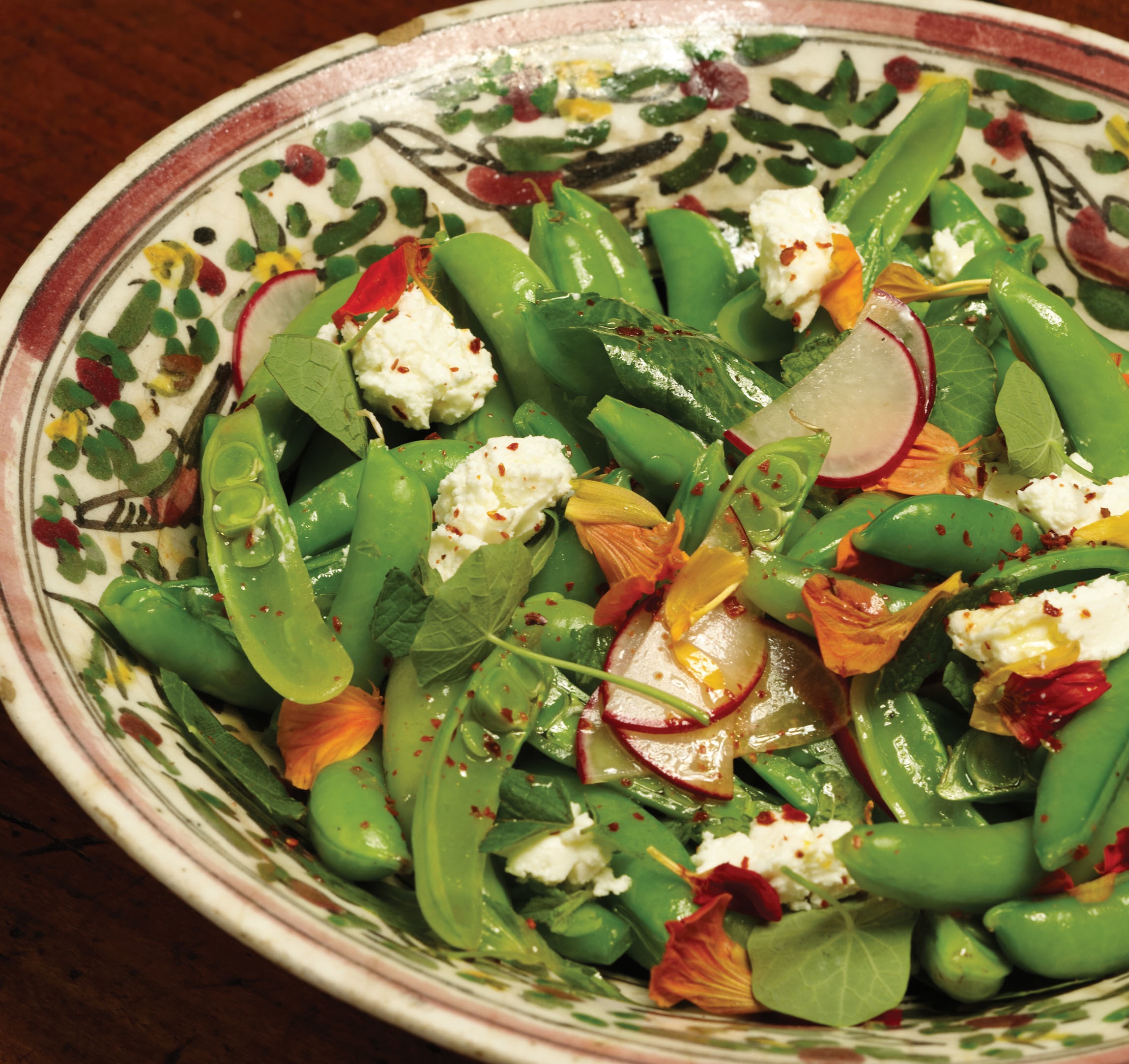 Sit down with this satisfyingly crunchy salad, perfect for spring.
Sweet and Sour Chinese Cabbage Recipe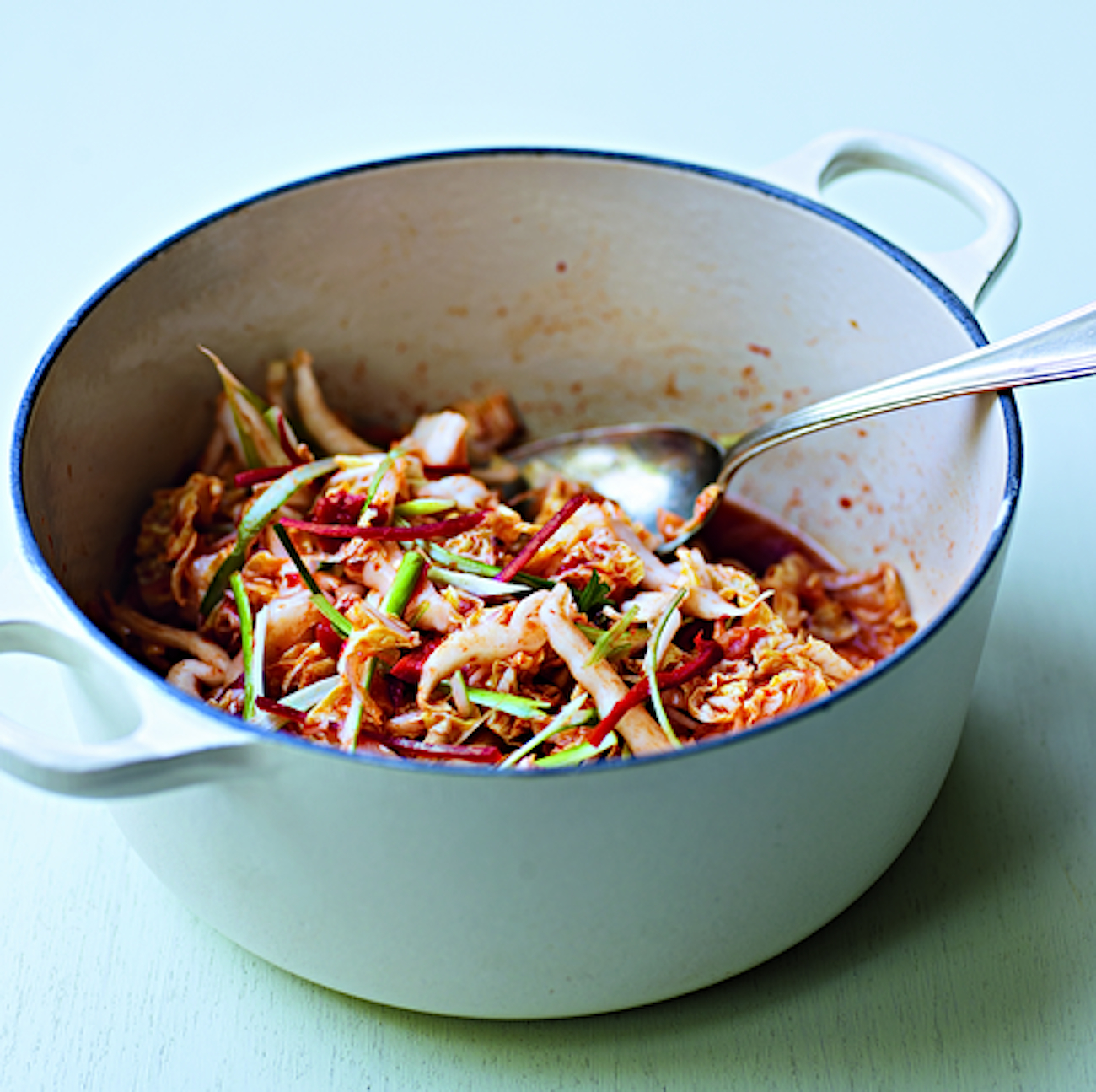 Your sandwich needs this sweet and tangy side.
Fava Beans With Bacon Recipe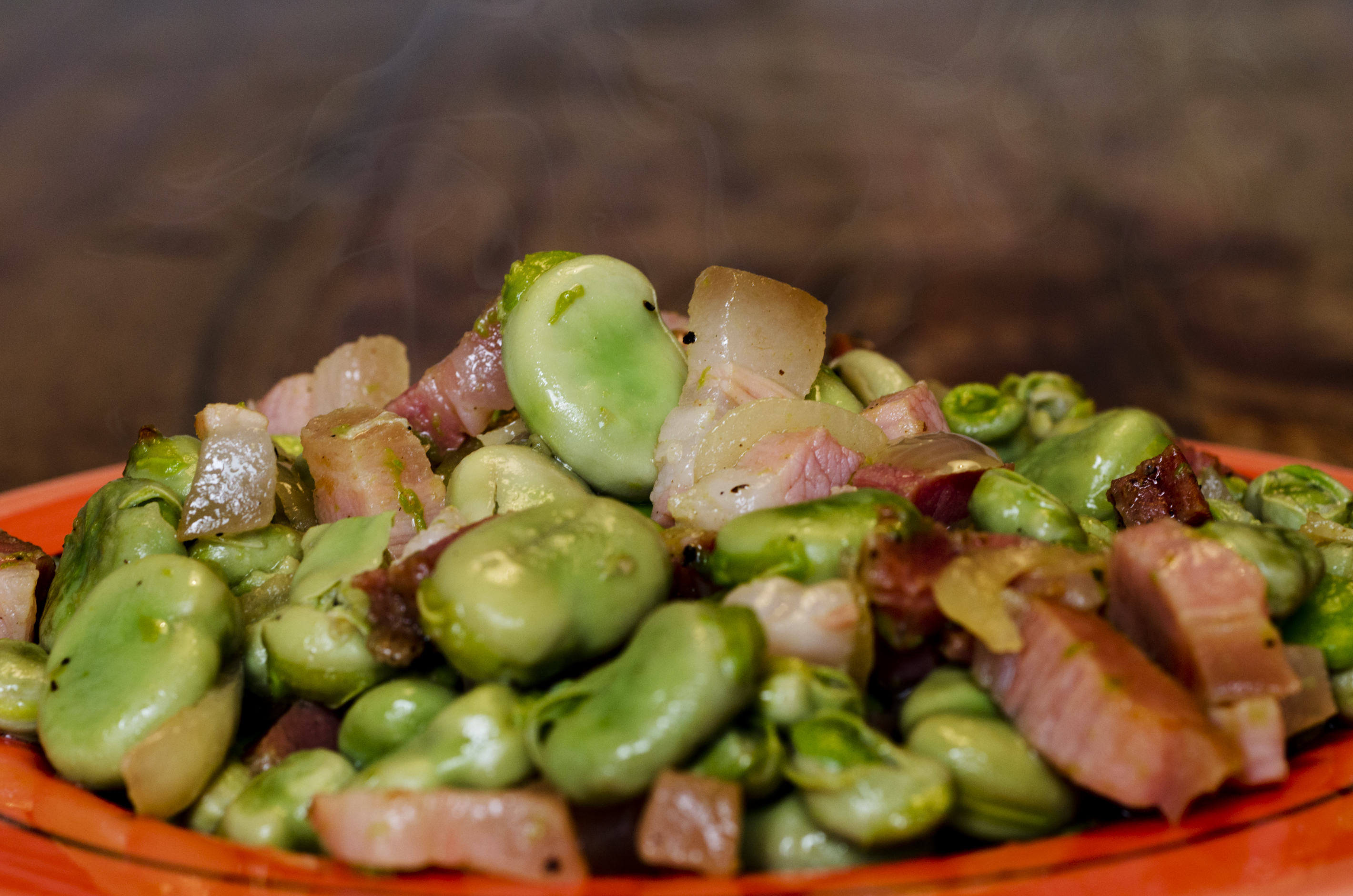 Grilled Green Beans With Harissa Recipe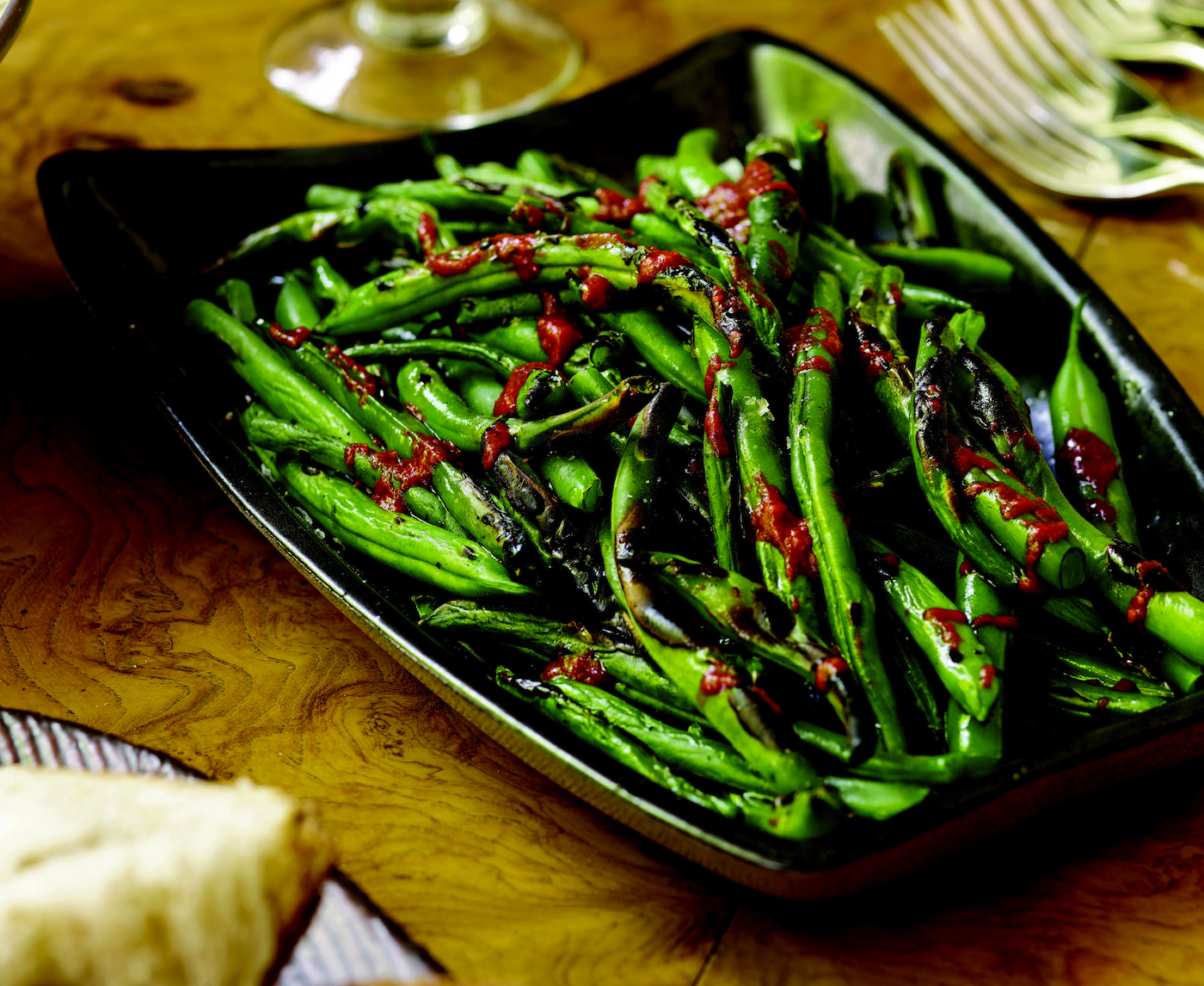 We're pretty psyched that one of the coolest guys on food TV, Ted Allen, has a brand new cookbook out, so we asked him for some recipes and an interview. First up, Mr. Chopped shares his killer grilled green beans recipe, after the jump.
Grilled Scallions With Romesco Sauce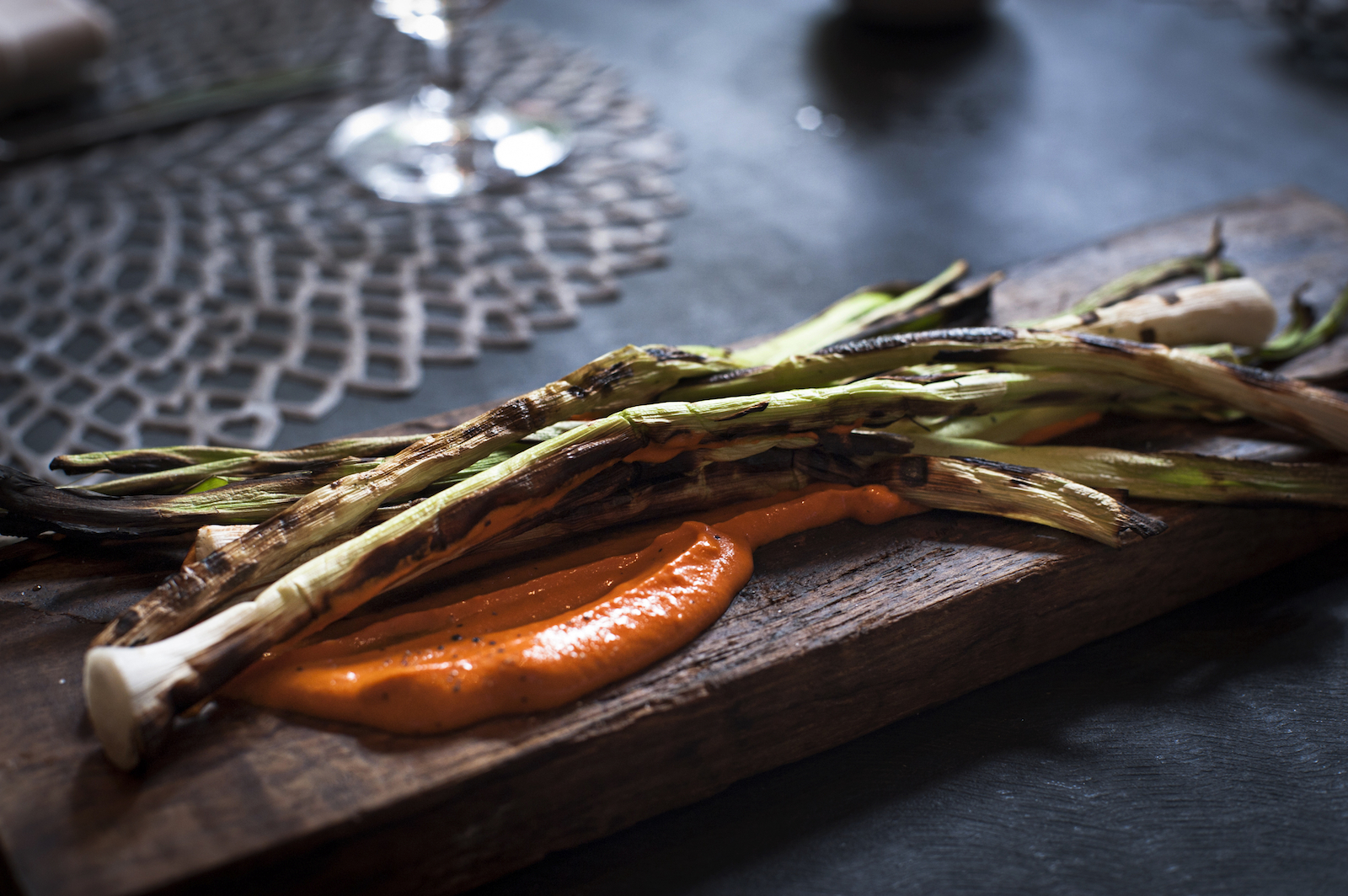 Scallions are more delicate than onions and cook a lot faster. The outermost layer serves almost like aluminum foil, sealing in the moisture, preventing the inside from burning and steaming the insides all at the same time. Simply peel away the charred part to reveal sweet, smoky, tender scallion beneath. With a dip in romesco sauce, it's about as good a grilled vegetarian bite as it gets.
Goat Cheese and Asparagus Macaroni Salad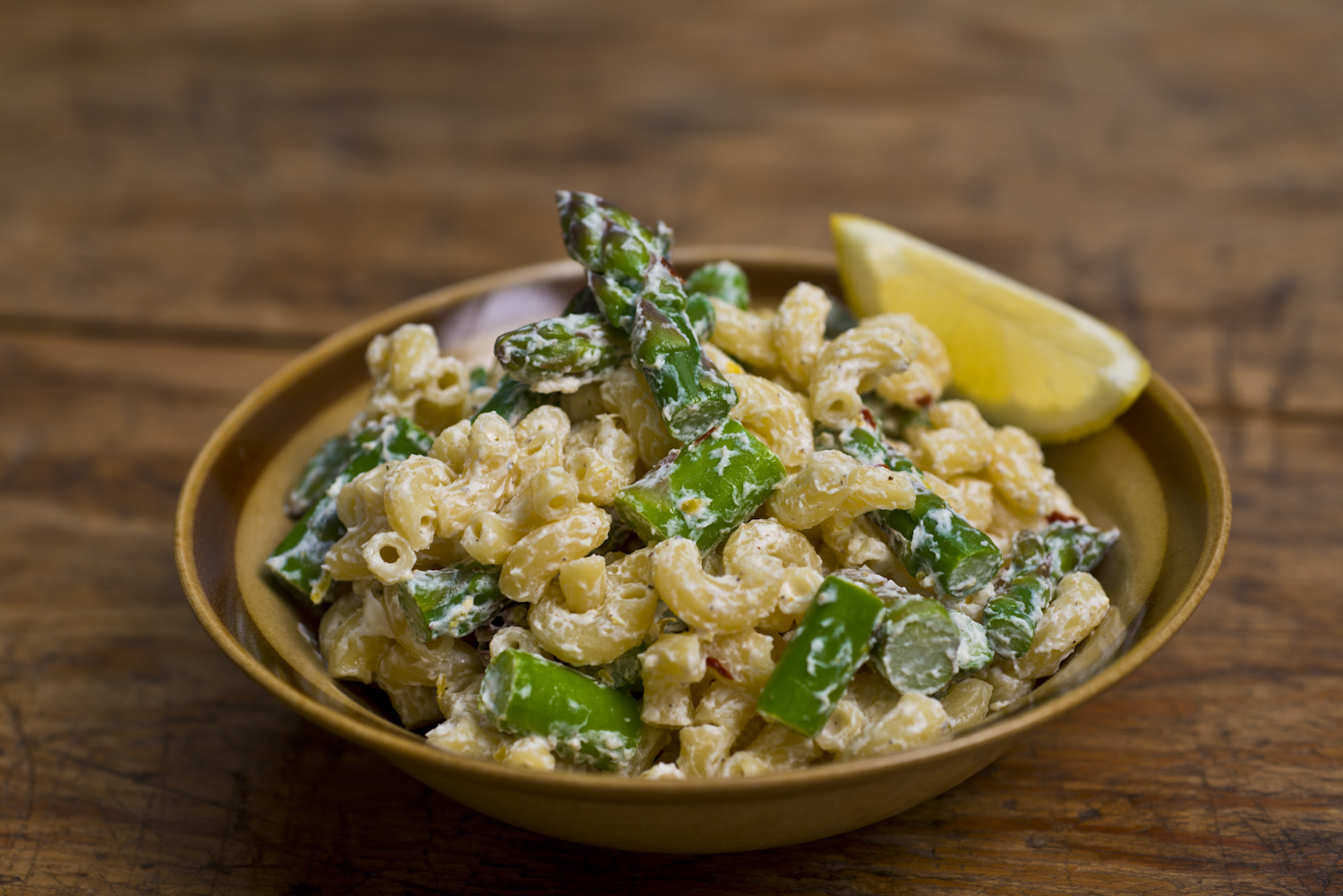 Add some asparagus to your macaroni salad for a pleasant crunch.
Cobb Macaroni Salad Recipe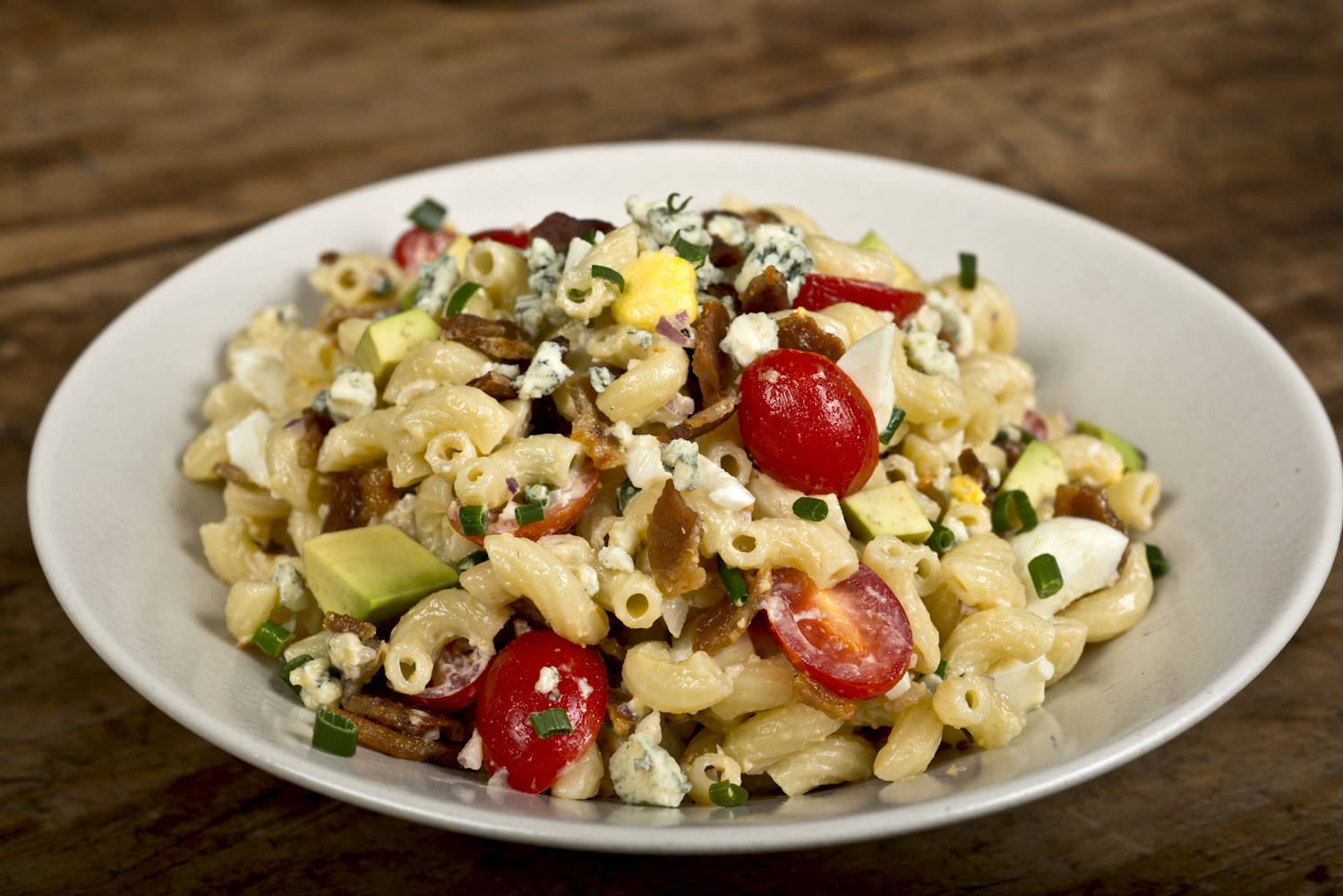 You'll be lucky to have leftovers for tomorrow's lunch.
Summer Squash and Fresh Ricotta "Sandwiches"
Sometimes the best sandwich doesn't need bread.
Watermelon And Manchego Stack With Arugula Pesto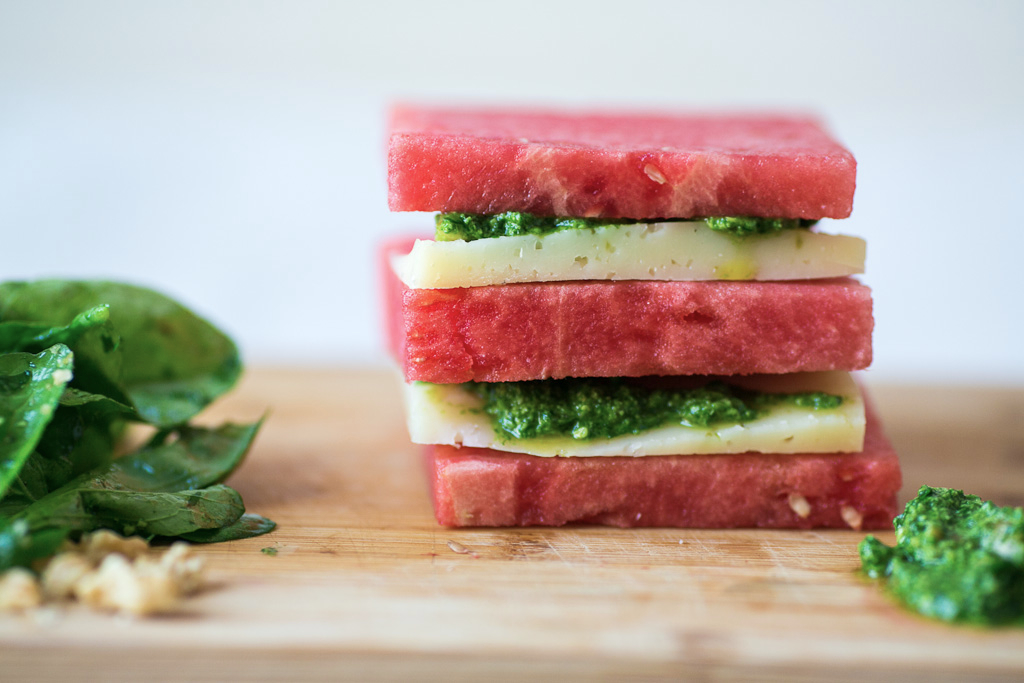 Tricolore Salad Recipe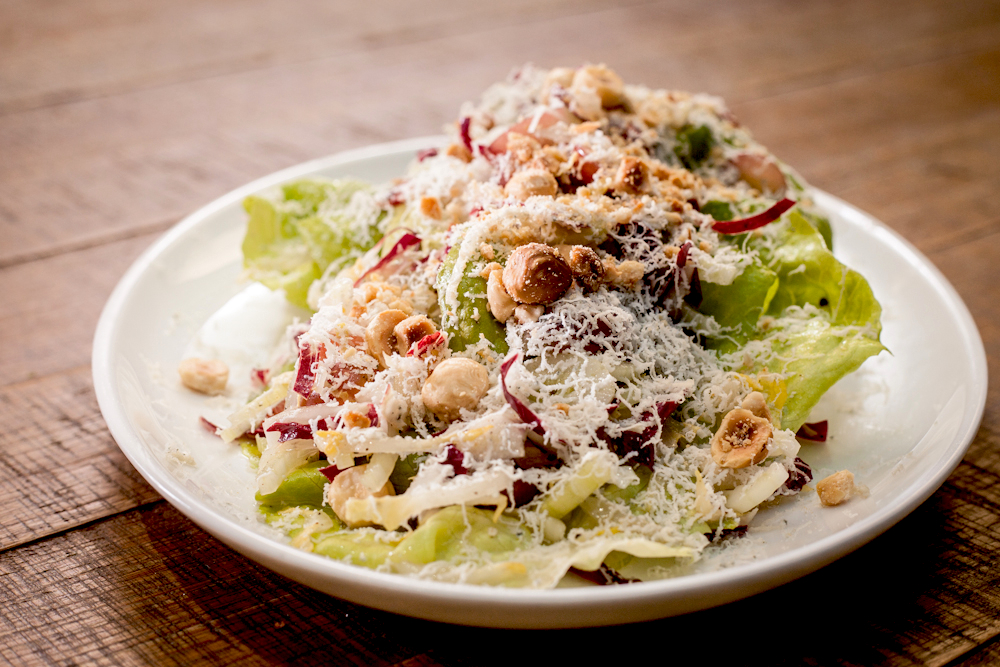 Trecolore salad is typically made with three kinds of lettuce — this one uses bibb and radicchio and subs fennel in for a third. The result is a blend of mild and bitter that makes a great backdrop for sweet, juicy red grapes. The secret here is freezing the blue cheese. Find out why after the jump. 
Green Beans With Pistachio Pesto Recipe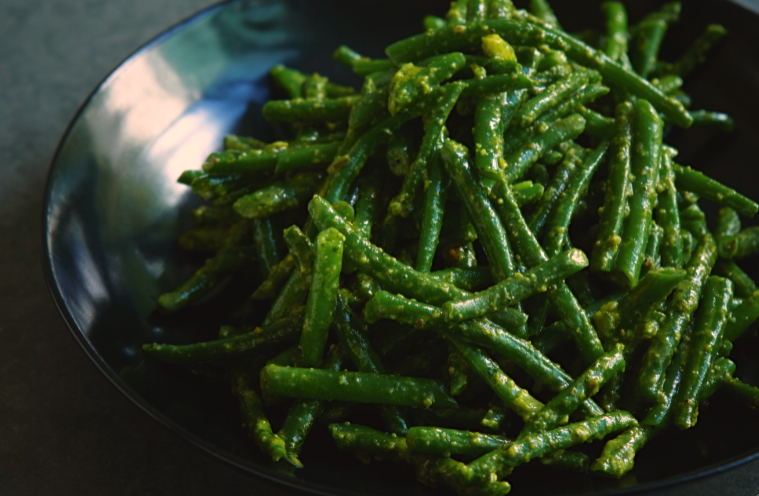 These beans will get you excited to eat your veggies.
Swiss Chard Oshitashi Recipe
Sweet Gem Lettuce Salad With Bufala Mozzarella Recipe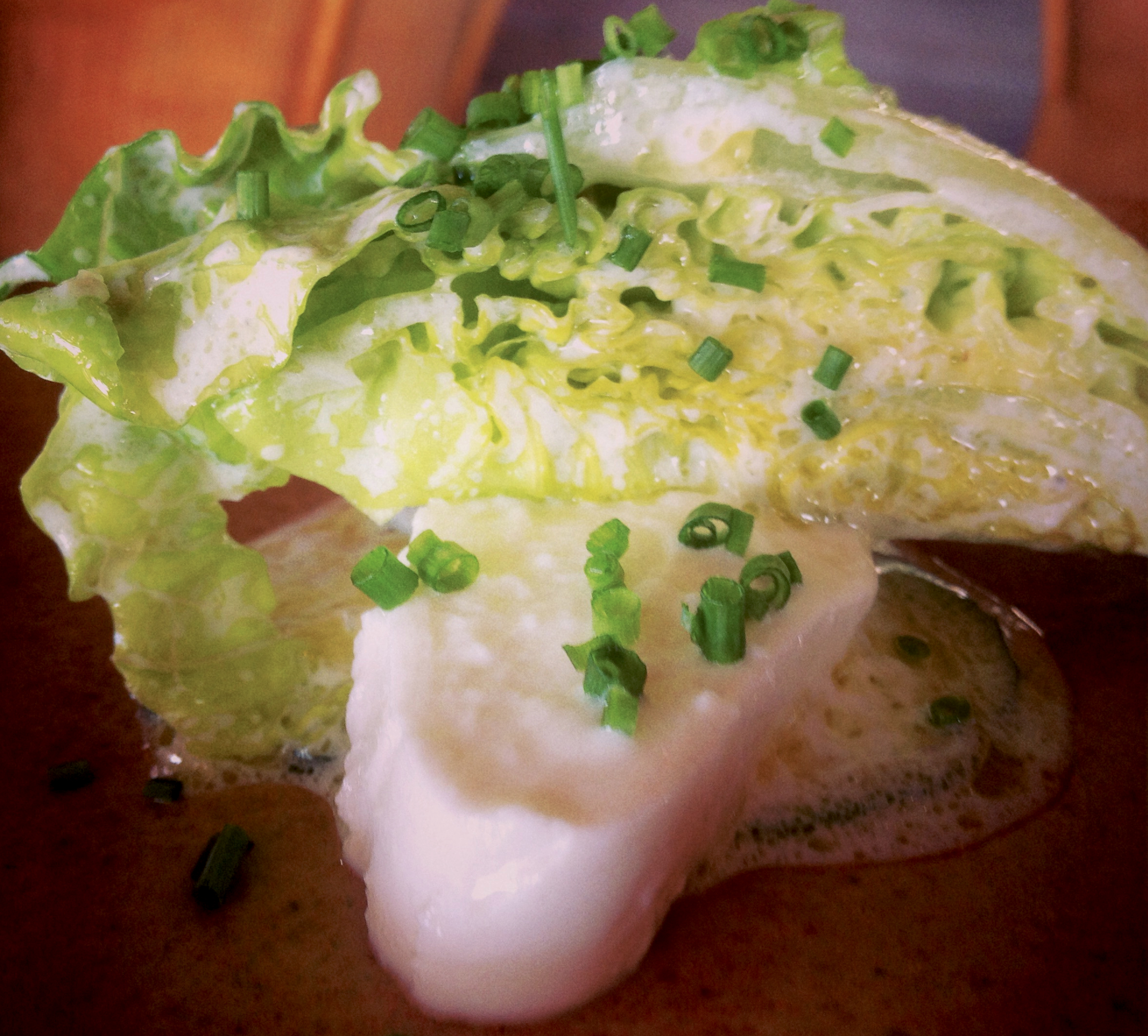 Sweet gem is a mild, tender baby lettuce like a mini-head of Bibb or butter. Massaging the dressing gently into the leaves before plating ensures every leaf gets a good dose, and make sure you allow the mozzarella to come to room temperature before serving. 
DBGB's Super Secret Sauerkraut Recipe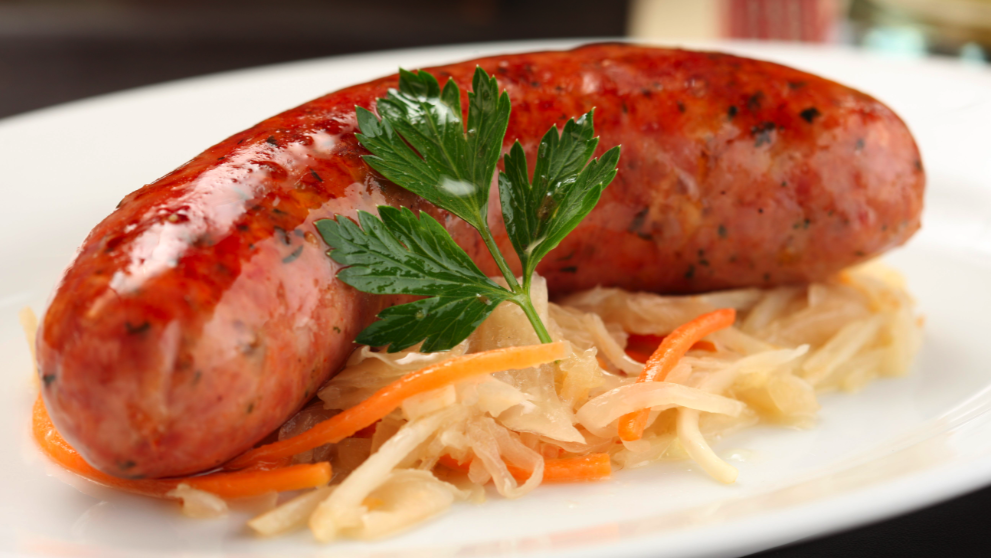 We recently interviewed Eli Collins, executive chef at Daniel Boulud's sausage-centric restaurant DBGB, after a sausage and beer-pairing dinner that left us speechless. Turns out, a lot of the magic is in the sauerkraut. Luckily we nabbed this proprietary recipe and patiently waited 3 weeks to see how it turned out. The results, after the jump. 
Italian Stuffed Cherry Peppers Recipe
Stuff these peppers with something worthy, like prosciutto and cheese.
Veggie Cakes Recipe With Chard, Ricotta And Saffron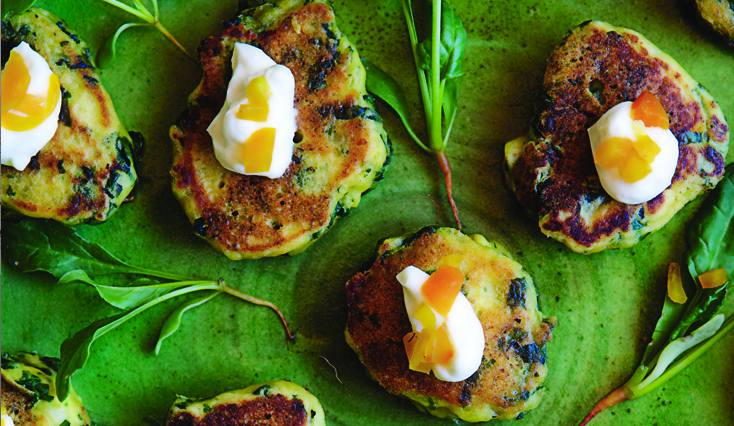 Eggplant Caponata Recipe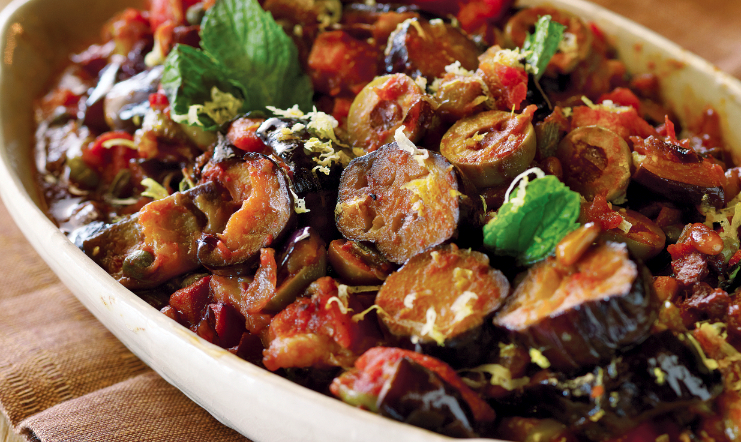 Fabio Vivani of Top Chef and Top Chef All-Stars releases his cookbook this week! We nabbed a couple of recipes from this awesome new addition to our food library, including this super-simple, rustic Sicilian eggplant caponata you can serve with any Italian meal. 
Radish And Citrus Salad With Candied Shallots Recipe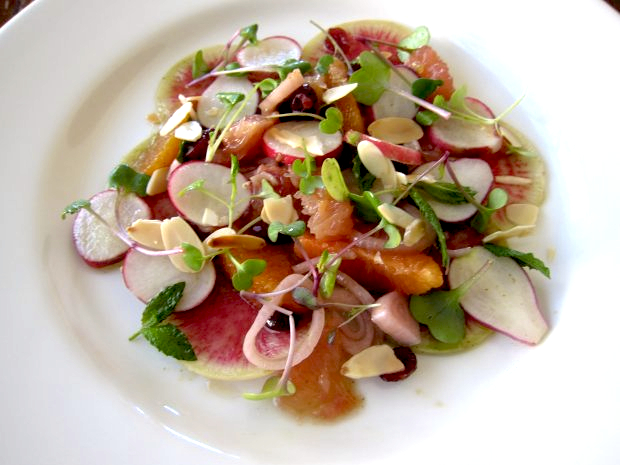 Pretty up your plate with these radishes and citrus.
Ember-Roasted Salt Potatoes With Scallion Cream Recipe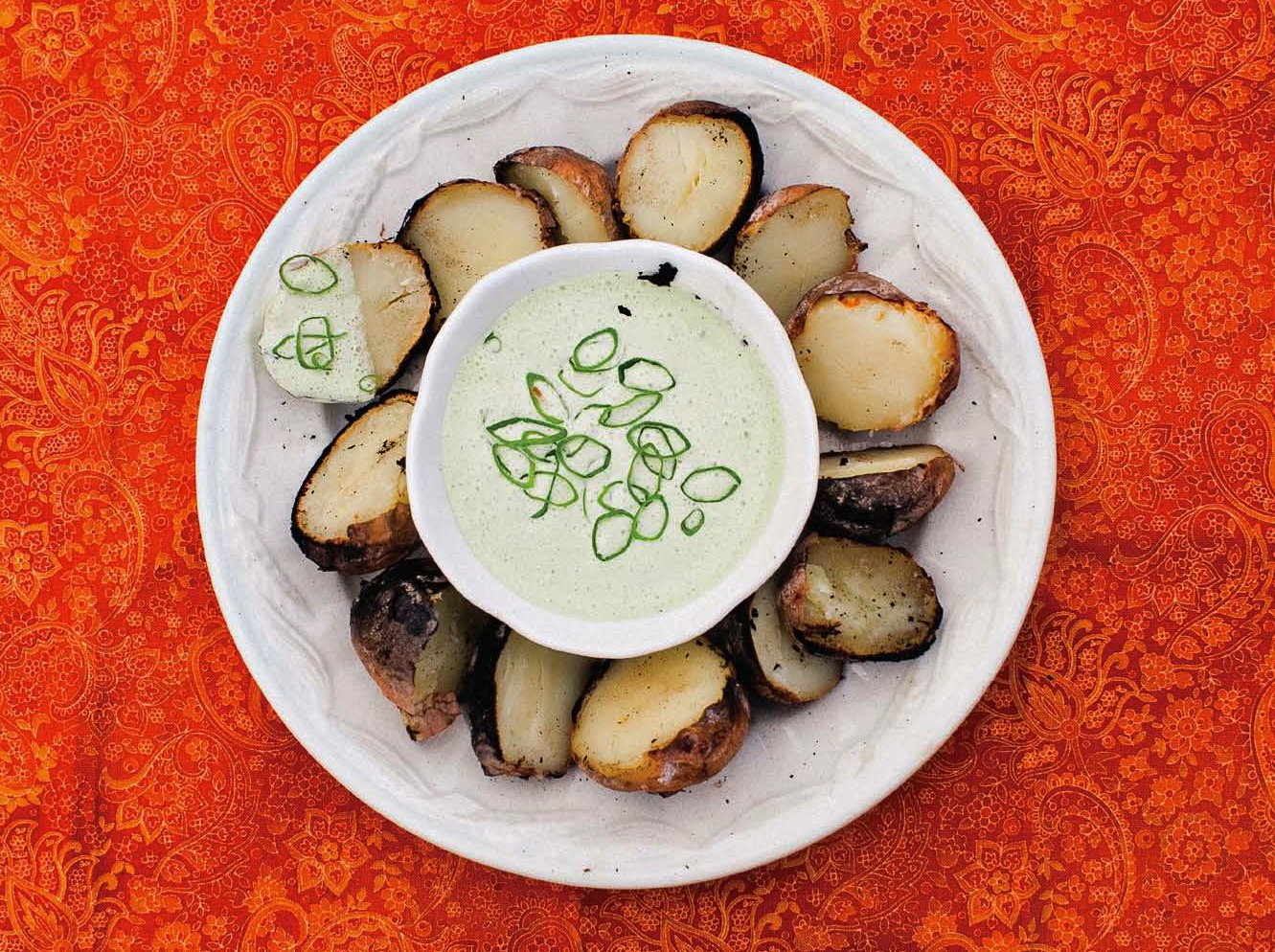 Fluffy, flaky, salty goodness on a plate.
Pork Powered: Collard Greens With Ham And Bacon Recipe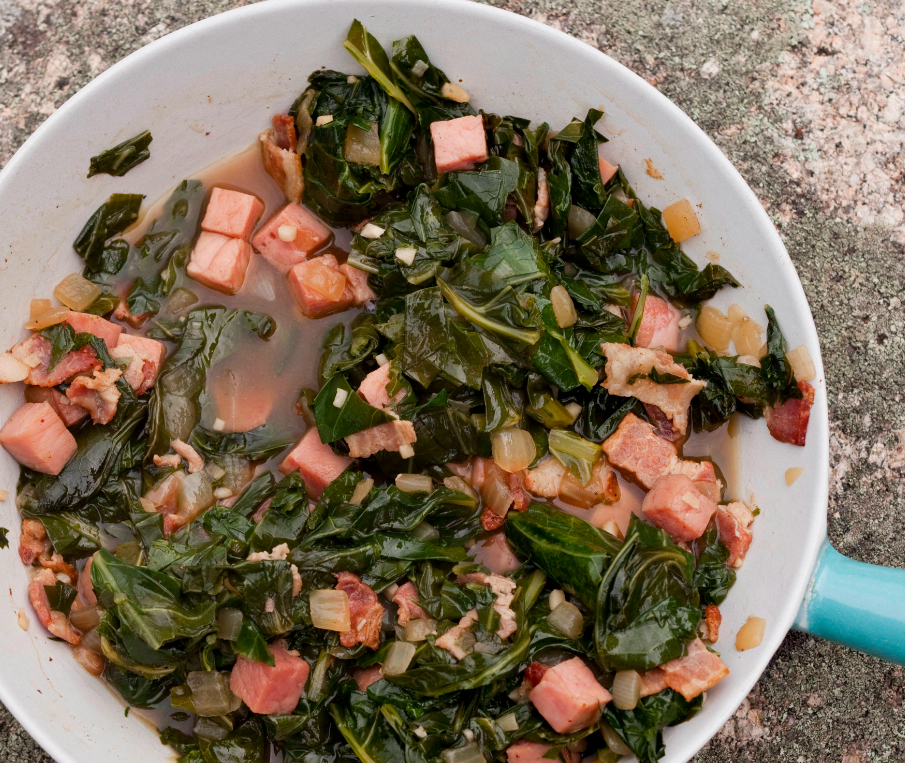 Add some porky goodness to your collard greens.
Mango-Tomatillo Guacamole Recipe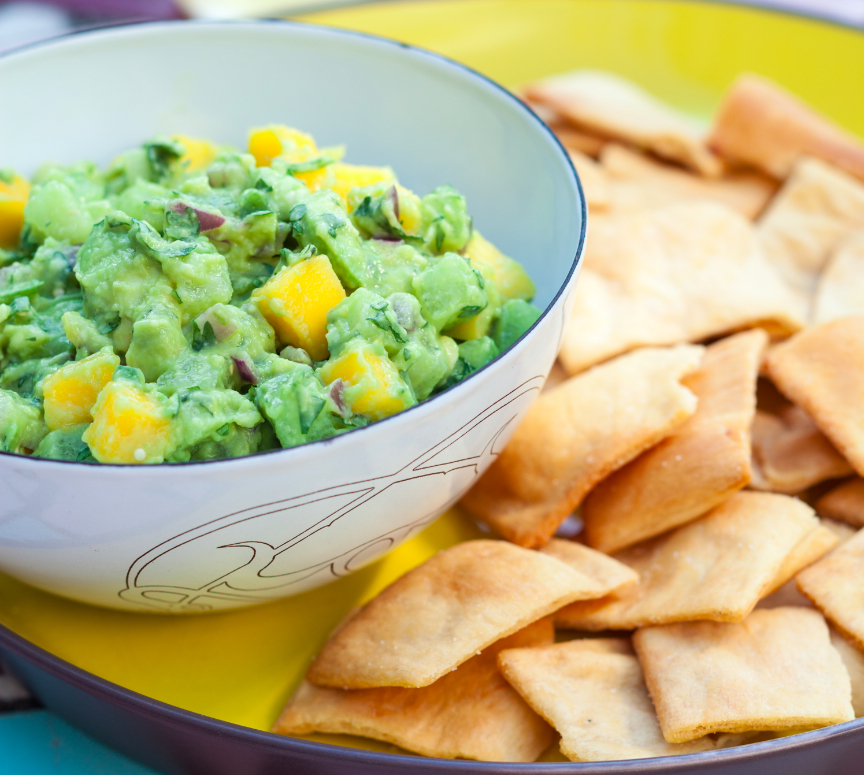 If you're going to eat light, make sure it packs tons of flavor so you don't get to the end of your meal wearing a sad face. TV personality Ingrid Hoffman's Latin D'Lite is full of recipes with bold vibrant flavors that won't weigh you down. Lighten up your guac with bold mango and bright tomatillo for a dip you'll want to serve with more than just chips.